American Gaming Association's Frank Fahrenkopf Comments On Federal Online Poker Bill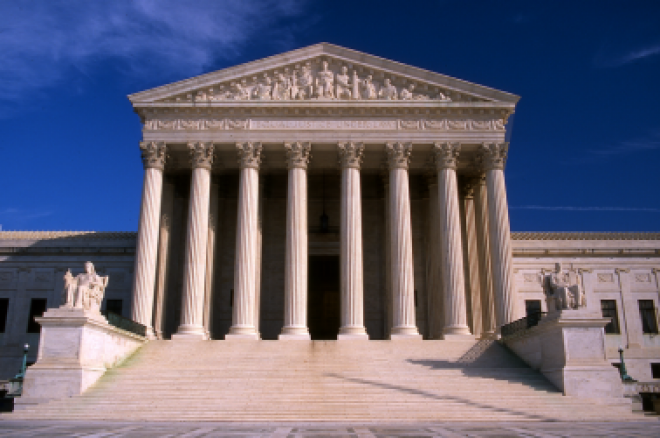 Frank Fahrenkopf, president and CEO of the American Gaming Association, expressed optimism last week for reviving online poker licensing and regulation efforts at the federal level.
Appearing on the Las Vegas TV news program Ralston Reports and then speaking at the 2013 iGaming North America Conference (IGNA), Fahrenkopf said he thought there might be an online poker bill introduced "quite soon" in the House and named Rep. Joe Barton (R-Tex.) as the likely sponsor.
The Poker Players Alliance, which up until this year put the bulk of its focus on the federal level, isn't nearly as optimistic.
PPA executive director John Pappas said he spoke with Barton's office last week, and that while the congressman is still very interested in this issue and wants to bring all the stakeholders together to figure out the best path forward, Barton did not appear prepared to introduce a bill soon.
A federal bill would be better for players because it would spread online poker across the country quicker and with universal regulations. But after legislation failed to move in 2012 despite support from Senate Majority Leader Harry Reid (D-Nev.) and then-Senate Minority Whip Jon Kyl (R-Ariz.), even the PPA changed course and decided its resources would be best used at the state level going forward.
Fahrenkopf said he thought the authorization of all forms of online casino gaming at the state level will spark interest in a federal poker-only bill from House Republicans. Delaware already passed a full Internet gambling bill, and New Jersey is expected to follow suit Tuesday when its state legislature is scheduled to vote on the changes made by Gov. Chris Christie earlier this month in his conditional veto.
"If states start to emulate what Delaware's doing, I think there's some members of Congress who normally are very anti-gaming who view a poker bill as the lesser of a lot of evils," Fahrenkopf said on Ralston Reports. "So I'm still hopeful we can get something done."
Fahrenkopf made a comment at IGNA indicating that that all AGA board members, including Las Vegas Sands, are now in favor of federal online poker legislation. It was a little over a year ago that Sands chairman Sheldon Adelson, an influential Republican political donor, spoke out against legalizing online poker.
As recently as October of last year at the Global Gaming Expo in Las Vegas, Sands president Michael Leven detailed Adelson's concerns of profitability, control of underage gambling and what he sees as a negative impact on traditional casinos.
Adelson's Republican clout certainly could help the federal cause, but if he has really changed his tune then Pappas wants to hear it from the source.
"I'll wait to hear it from someone at Sands Corp. before I believe that Sheldon is on board," Pappas said. "Even if Sands is on board, it doesn't mean Sheldon is on board."
Even if Adelson were to add his Republican influence, he couldn't replace the Republican support lost when Kyl retired from office.
Fahrenkopf did admit to Ralston that a federal bill would be "harder than it was last year and it was a long shot last year."
Barton has introduced an online poker-only bill in two previous sessions of Congress, and the bill never got so much as a committee hearing.
Pappas said he isn't interested in introducing a bill in the House just for the sake of having a bill on record.
"I think if we could get commitments from a Republican committee chairman that they will hold hearings and votes on the bill, then it would be worthwhile," Pappas said. "To simply introduce a bill in Congress that will be languished with a number of other issues, I don't see the value in that. The PPA has limited resources. We want to make sure there is a sincere effort before we jump in with both feet."
Get all the latest PokerNews updates on your social media outlets. Follow us on Twitter and find us both Facebook and Google+!