Spain Plans to Save Online Gambling Industry With New Casino Licenses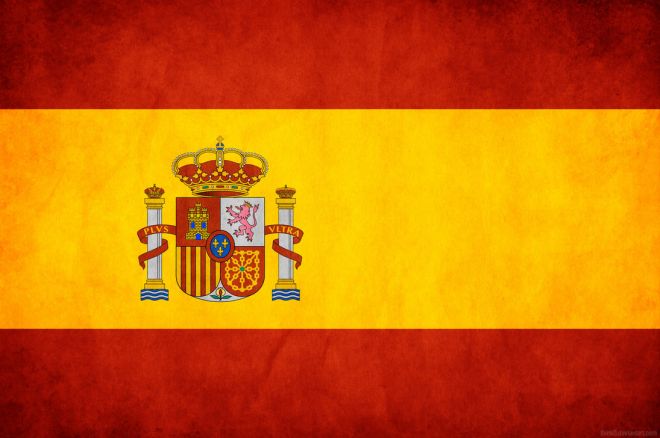 Spain's gambling regulator is about to issue an undefined number of new casino licenses in the attempt to help the national online gambling regulated market to grow.
Announced with a series of notes published on the Directorate General for the Regulation of Gambling (DGOJ) website, the decision will allow operators to apply for a license to offer online slots and betting products within the 'dot-es' market.
Applications will be open both for operators currently in possession of a different DGOJ-issued license, as well as operators that are not currently active in Spain's regulated online gambling industry.
As anticipated by DLA Piper Spain partner and gambling specialist Albert Agustinoy Guilayn in an interview to PokerNews, the re-opening of Spain's licensing window is something that many operators have been waiting for. Many seem to believe that this may help them to deal with the decline of the country's regulated poker market.
"Spain's market is small and it is dubious that poker is going to expand due to several issues," Guilayn said, referring to the high taxation applied on gambling and the fact that PokerStars controls approximately 70 percent of the market.
"I think any possible expansion of the market will be taking place due to the introduction of slots and more competitive products," Agustinoy Guilayn continued. "One way would be to start thinking about more comprehensive offers that include more than a single product," he went on.
According to Agustinoy Guilayn, this would include the creation of multi-gaming gambling hubs able to offer legal online poker tables, as well as slots and other casino games.
"It is expected that 10 or 12 new applicants will enter the market on the different verticals," gaming consultant Eduardo Morales-Hermo told eGaming Review. Similarly to Agustinoy Guilayn, also Morales-Hermo foresees that the new licenses will attract investments from operators already within the market, as he believes that "almost all the existing operators will certainly apply for the slots."
Although Spain's authorities hope to achieve the same slots-effect that helped the Italian regulated casino market in 2013, it is not clear yet how the regulator plans to tackle the issue of illegal operators.
According to a report recently issued by Spain's CODERE Foundation and the Institute of Policy and Governance of the Charles III University, nearly half of the country's online poker players currently play their games on illegal sites.
"Forty-three percent of online players admitted doing so on websites that are not regulated by the Directorate General for the Regulation of Gambling," the report stated. "Approximately 12.8 percent of them declared to never use a dot-es website for their games. Which means that they play exclusively on illegal sites."
According to the latest figures released by the DGOJ about the second quarter of 2014, Gross Gaming Revenues fell by 6 percent compared to the same quarter of 2013, while the total number of online poker players fell by 5 percent.
The country's cash game and tournament poker revenues fell by 8.4 percent and 1.1 percent respectively, producing a combined GGR of €15.39 million.
Image courtesy of Deviantart.com
Get all the latest PokerNews updates on your social media outlets. Follow us on Twitter and find us on both Facebook and Google+!