Gulf Coast Poker's Bill Phillips Talks MSPT Belle of Baton Rouge from Nov. 15-23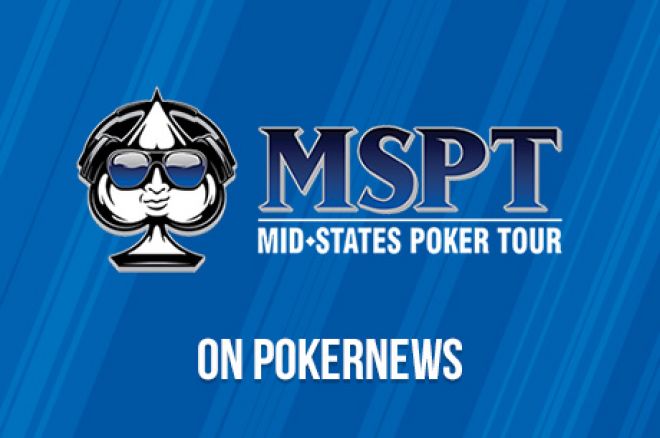 This weekend, the Mid-States Poker Tour (MSPT) will be in Blackhawk, Colorado, for their Golden Gates Casino event. Then from Nov. 15-23, the tour will head south for the penultimate stop of the Season 5 — Belle of Baton Rouge Casino in Baton Rouge, Louisiana.
From Friday, Nov. 21 thru Sunday, Nov. 23, the riverboat casino will host a $100,000 guaranteed $1,100 buy-in Main Event. It marks the second time the MSPT will be in town after their inaugural stop back in Feb. That tournament, which took place during Mardi Gras, attracted 118 entries and surpassed the guarantee by creating a prize pool of $118,000. Shawn Schoreck won that event and walked away with the $34,105 first-place prize.
In anticipation of the event, the MSPT reached out to the guys at GulfCoastPoker.net (GCP) — Bill Phillips and Gene Dudek.
"We welcome them to the coast because of their player-first mantra and for supplying an alternative product to some of the things out there," Phillips said of the MSPT. "The events that have really succeeded here, like the Million Dollar Heater at the Beau Rivage, create niches and put the players first. That's why the MSPT will continue to succeed. As far as GCP goes, we are always open to promoting and supporting poker providers especially when they offer superior products to our community."
PokerNews recently sat down with Phillips for a short interview regarding the MSPT Belle of Baton Rouge.
PokerNews: This marks the second time the MSPT will visit the Belle of Baton Rouge. Did you play the first time? If so, what were your impressions?
Phillips: I did play the first time. I was about a table or two away from the money on Day 2. I thought they did a great job in the middle of Mardi Gras meeting their guarantee and putting on a superior product. I know Allen Kessler came down for the tournament and tweaked their already-pretty-solid structure to give a little more play, but still finish the tournament over the weekend. I'm looking forward to playing in the new "Chainsaw Approved" format, and I applaud the MSPT's eagerness to constantly improve things for the players.
Why do you think the MSPT is a good fit at the Belle of Baton Rouge?
The Belle has been trying out a lot of new things over the last year or so, and putting on poker tournaments is great for the players in Louisiana and the Gulf Coast. There are some great choices these days and its important for the local casinos to offer superior products and compete for players' dollars.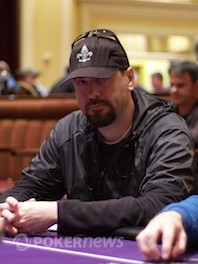 Sometimes poker players get taken for granted a bit, so the more places fighting for us, the better. Poker players come in and play the pits, feed the slots, eat at the restaurants, and provide a lot of revenue for casinos besides just rake. The Belle recognizes that, so you have to applaud their management team, and I think it's important for local players to support casinos looking to improve the scene, by coming out to their events.
Will you be buying into the tournament or will you be trying your hand at some satellites?
I'll definitely be playing the satellites. Personally, I think satellites are an underutilized tool to manage your bankroll that too many pros and semi-pros neglect. It's almost like they have too much pride to play satellites and would rather just buy-in directly. If you have the time to play them, you should. Anytime you can get into a tournament for a discount, you should take it, especially with this format with two day ones and reentry in each. You should try and bank as many tickets as you can. It's possible you could play four buy-ins into a Main Event for as little as $260.
One thing I respect about the players that follow the MSPT and have success on it, is last year I saw them in almost every satellite trying to amass buy-ins for cheap. Not only are they cashing a high amount, a lot of times even their min-cashes are pretty decent profits for them because they get in for so cheap.
What's the poker scene like down there on the Gulf Coast? Can you describe it a little for us?
The Gulf Coast boasts a lot of great players and is kind of underrated nationally. Considering we are the birthplace of this great game, it's a bit of a shame more of the national spotlight hasn't been put on us and we don't have a huge event here, though we'd certainly have the capacity to put it on. We are proud of our top players and all their achievements. Granted, we also aren't shy about taking credit for players who have played here, moved on to other places, and had great success.
We still have so many areas where poker is thriving and people are avid about the game and improving. The elite of Lafayette can play with anybody. The guys who hail from Biloxi, Shreveport, New Orleans, Tuscaloosa, Houma, Pensacola, Birmingham, Tallahassee, Mobile, Baton Rouge, and mid and upper Mississippi are really underrated, too. Not to mention, all the guys that frequently travel here from Tennessee, Texas, and Georgia that have been having great success.
Do you have any recommendations on things to do outside of poker for those coming from out of town?
Eat, eat, eat — best food in the country. Go to a college bar on game day. Take advantage of the sportsmen's paradise that is Louisiana — go fishing, go hunting, go on an alligator cruise in the swamps, take a haunted tour at night. If the Saints are at home that weekend, get some cheap seats in the dome and enjoy the party. There is so much to do here, people should plan on getting here a few days early and stay here well past the tournament.
Here's a look at the entire MSPT Belle of Baton Rouge schedule:
| Date | Time | Event | Buy-In |
| --- | --- | --- | --- |
| Saturday, Nov. 15 | 2:00 p.m. | Main Event Qualifier | $250 |
| Sunday, Nov. 16 | 2:00 p.m. | Main Event Qualifier | $250 |
| Tuesday, Nov. 18 | 6:30 p.m. | Multi-Table Super Satellite | $65 |
| Wednesday, Nov. 19 | 1:00 p.m. | Multi-Table Super Satellite | $65 |
| Wednesday, Nov. 19 | 6:30 p.m. | Main Event Qualifier | $250 |
| Thursday, Nov. 20 | 12:00 p.m. | Main Event Qualifier | $250 |
| Thursday, Nov. 20 | 6:30 p.m. | Main Event Qualifier | $250 |
| Friday, Nov. 21 | 9:30 a.m. | Main Event Qualifier | $250 |
| Friday, Nov. 21 | 4:00 p.m. | Main Event Day 1a | $1,100 |
| Saturday, Nov. 22 | 9:30 a.m. | Main Event Qualifier | $250 |
| Saturday, Nov. 22 | 4:00 p.m. | Main Event Day 1b | $1,100 |
| Sunday, Nov. 23 | 10:30 a.m. | Main Event Day 2 | N/A |
Both starting flights will play 14 40-minute levels. Players who advance from Day 1a are not eligible to play in Day 1b. The remaining players from each flight will combine on Sunday morning at 10:30 a.m. and play until a champion is crowned. The Main Event final table will be broadcast on a 15-minute delay with hole cards on both MSPTPoker.com and PokerNews using RFID technology.
For more information on the MSPT Meskwaki, visit msptpoker.com.
Get all the latest PokerNews updates on your social media outlets. Follow us on Twitter and find us on both Facebook and Google+!