Andorra to Regulate Online Poker and Open First Ever Brick-and-Mortar Casino
Jeremie B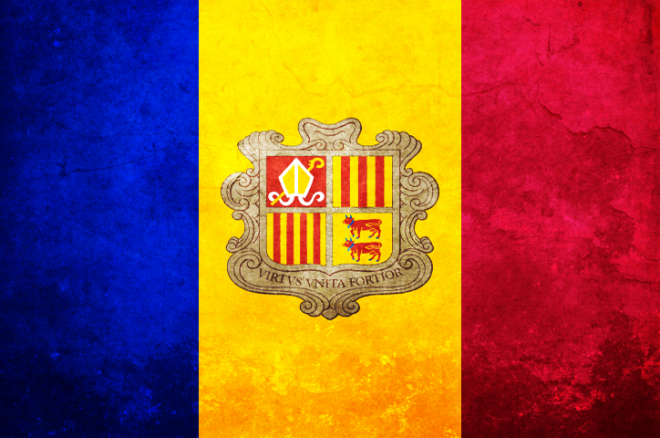 Andorra is one of the smallest states in Europe, with a surface of only of 468 square kilometers and a population of around 85,082 inhabitants.
Located in the Pyrenees, right between France and Spain, the country attracts nearly 10 million visitors every year. According to official data, tourism accounts for over 60% of the country's Gross Domestic Product (GDP).
Looking for ways to further increase that number and at the same time also offer more services to those who decide to visit the country, Andorra's authorities have decided to discuss the possibility of reforming the current gambling laws.
According to a law that was discussed one year ago, in 2015 Andorra is expected to open its first brick-and-mortar casino and at the same time proceed with the legalization of online poker.
According to Antoni Riberaygua, who was Andorra's Minister of the Presidency at the time the law was presented, "this is about the opening of a new calm and prudent activity, which can lead to the growth and emergence of a sector potentially attractive to future visitors," CardsChat reports.
If the project is confirmed and Andorra opens its first casino, authorities assure that it will be the only place in the country where it will be possible to find slots, and that it will be not run according to what was called "the American model".
"Visitors should be captivated by the country as a whole, and not 'captive' to numerous gambling facilities," Riberaygua said.
Just weeks before the calendar turns to 2015, is not clear how Andorra plans to regulate the online poker industry. According to Ribergaygua, the process will necessarily involve at least France and Spain - two of Europe's regulated and ring-fenced markets - because "to make a regulation without confronting what the neighbors is unthinkable."
Industry rumors suggest that the country might consider joining one of its neighboring markets to share players and liquidity. If confirmed, this would become the very first concrete attempt at shared liquidity in Europe.
Image courtesy of DeviantArt.
Get all the latest PokerNews updates on your social media outlets. Follow us on Twitter and find us on both Facebook and Google+!