Daily Fantasy Sports Contests You Can't Miss: Sunday, Dec. 14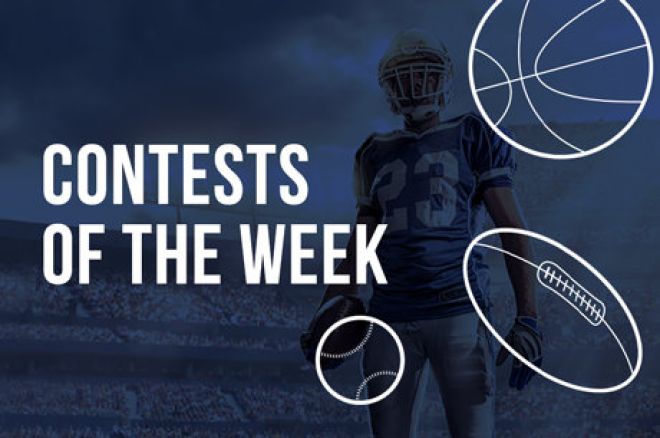 Daily fantasy sports (DFS) continues to explode in popularity. Every week, more and more players jump into the inviting waters of DFS, excited for the opportunity to draft teams in a variety of sports for daily and weekly contests for real money. Best of all, it's 100 percent legal in most of the U.S. and Canada.
But as they wade into the waters, many players quickly realize the pool is far more vast and varied than they expected. Which DFS sites are the best to play on? Where can a player find a contest that suits his or her needs? We've put together a list of some of the top NFL contests this week in DFS across a variety of sites, which you can peruse to help make an informed decision about what to play — and hopefully win a lot of money doing it!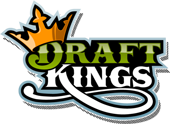 $27 Millionaire Maker: DraftKings' biggest and best weekly offering is back, featuring a special beefed up prize pool for the last iteration of the 2014 season. The normal $2.2 million guaranteed has been bumped up to $3 million as they send the series out with a bang. The standard $27 buy-in and $1 million top prize return, and this week's player cap is set at 126,000.
$100 Hot Route Championship: Scaling down a smaller, but still impressive, prize pool of $300,000, we see the Hot Route Championship available for a buy-in of $100. This one's capped at 3,333 players, and the player who tops the manageable field will take home $50,000.
$.25 Quarter Arcade Championship: For the micro-stakes grinder, the Quarter Arcade Championship is the equivalent of the Millionaire Maker. For just a $0.25 buy-in, someone will bank $2,000 out of the $25,000 prize pool. They'll have to defeat a field of 117,600 to do so.
$200 World Championships Main Event MEGASatellite: In a sneak peek into next week, DraftKings is offering a $200 satellite to the $3.1 million World Championship Main Event, with 135 seats up for grabs. Each seat is worth $1,500, and 1,120 players will be fighting for them if the event fills up. You don't want to miss an opportunity to play in one of the biggest DFS events of the year.
Sign up for DraftKings and receive a FREE ticket to the $2 NFL Playaction Championship with $250,000 Guaranteed!

$25 Sunday Million: FanDuel's weekly Sunday major has a bit of an underselling name, as it boasts a prize pool of $2 million, with $200,000 going to the winner. Entries here cost $25, and the field will be capped at 91,954.
$200 Sunday NFL Monster: Those with a bit more buying power can hop into the Sunday Monster for $200, which sports $350,000 in prizes and a $40,000 first-place take. Field size in this one is 1,944 players.
$5 Sunday NFL Rush: Looking to play a bit smaller? For just $5, FanDuel guarantees a prize pool of $600,000 in the NFL Rush, and someone will turn that small fee into $50,000. This one's capped at 137,931, and it's already more than half full with kickoff still days away.
Sign up for FanDuel and compete for huge prizes this weekend!

$33 Red Zone: A good option for a mid-stakes player looking to play against a smaller field, Fantasy Feud's $33 Red Zone has $600 in prizes and a 20-player cap. First-place will boost the bankroll by $225.
Get in on the action by starting an account at Fantasy Feud today!

The $5,000 Touchdown: As implied by the name, the $5,000 Touchdown on Star Fantasy Leagues has a prize pool of $5,000. The tournament features a buy-in of $11 and a 500-player cap. The winner will score $975.
Try Star Fantasy Leagues now to compete in the $5,000 Touchdown.

50K Gunslinger: FantasyDraft juices up the prize pool of the 50K Gunslinger with $12,500 of added money to reach the $50,000 guarantee. The winner will claim $5,000 for a buy-in of $25, and the field is capped at 1,500.
FantasyDraft just launched this month so sign up now and take advantage of the big overlays!

NFL 900 Club: ScoreStreak's biggest Sunday tournament is their NFL 900 Club, which offers a $900 guaranteed prize pool on a buy-in of $50. This is a smaller tournament, with just 20 players battling, and first will get $250.
Want to try a different type of fantasy football game? Sign up for ScoreStreak here.

The Double Benjamin: The biggest weekly tournament on DraftDay is The Double Benjamin, which refers to the two Ben Franklin-faced $100 bills you'll need to enter. The 139 max entrants creates a guaranteed prize pool of $25,000.
Take your shot at The Double Benjamin by starting an account at DraftDay.