Federal Judges Denies Phuas' Request for Removal of Court-Ordered Poker Prohibition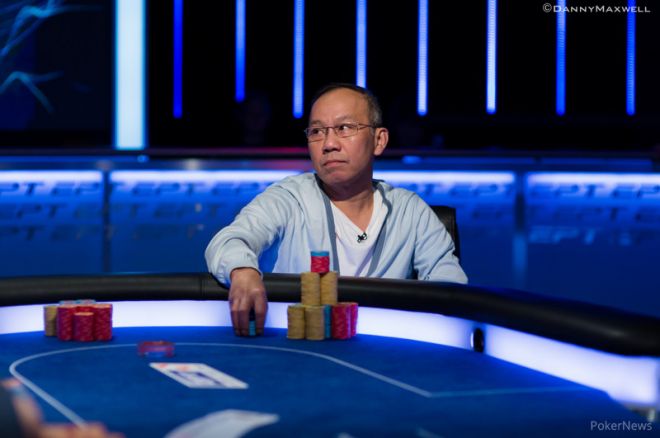 Earlier this week we reported that high-stakes poker pro Paul Phua, 50, and his son Darren, 23 – two of the Macau men previously arrested for their involvement in a World Cup betting scam – were seeking the removal of a court order that prohibited them from playing poker in casinos while awaiting trial in Las Vegas. On Thursday, U.S. Magistrate Judge Bill Hoffman denied their request.
Assistant United States Attorney Kimberly Frayn staunchly opposed the request: "The defendants are not lawfully present in the United States. They are present only until this criminal matter is resolved and then they will be expelled. They are charged with crimes connected to unlawful gaming activities, which they conducted clandestinely on casino premises and which were furthered through associations made and maintained through poker gambling salons located within the casino."
According to the Las Vegas Review-Journal, the judge agreed stating that the Phuas were a danger to casinos and failed to present evidence that would justify removal of the court order.
Defense lawyers David Chesnoff and Thomas Goldstein suggested the allegations against their clients did not involve "illegal poker playing" and that there was no risk as "the casinos are highly regulated environments with cameras throughout."
Despite the denial, the magistrate judge is still considering whether or not to toss out the criminal case against the Phuas, who argue the FBI violated their Fourth Amendment rights by using "flimsy" evidence to convince a judge to issue a search warrant. The defense stems from the fact that days before the raid the FBI purposely cut off the Internet at Caesars Palace and posed as technicians to collect evidence inside private villas. This questionably obtained evidence was later used to secure a warrant.
The Phuas opted to go to trial, while five other defendants — Richard Yong, Hui Tang, Yan Zhang, Yung Keung Fan, and Herman Chun Sang Yeung — all pled guilty last month.
Get all the latest PokerNews updates on your social media outlets. Follow us on Twitter and find us on both Facebook and Google+!