BlogNews Weekly: Macau Poker Cup, Expert Hand Review, New partypoker VIP Scheme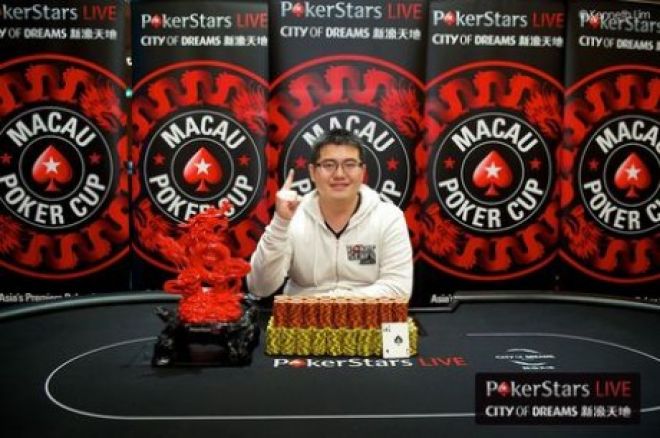 Each week, PokerNews brings you insight into the happenings at some of the major poker sites. Featuring the most popular blog posts, BlogNews Weekly is your one-stop shop for all your poker blog highlights.
This week, we bring you the highlights from PokerStars, Full Tilt Poker, and partypoker blogs from last week.
Macau Poker Cup Returns February 27 to March 15
The Macau Poker Cup (MPC) returns for its 22nd edition for a massive 17-day poker festival taking place at the PokerStars LIVE poker room at the City of Dreams Macau casino from Feb. 27 to Mar. 15.
The PokerStars blog titled MPC22: The Preview highlights all the biggest events on the schedule, including the Baby Dragon on Feb. 28 to Mar. 1, the Red Dragon from Mar. 7 to Mar. 13, the 20K NLH from Mar. 12 to Mar. 14, and the High Roller event from Mar. 13 to Mar. 14.
PokerStars is holding online satellites under the 'PSLIVE' and 'Macau' tabs in the poker client for some of the events on the schedule.
Read more on the PokerStars blog about the MPC22 poker festival.
Get Your Poker Hand Professionally Analyzed
One of the best ways to improve your poker game is to get the hands you played analysed by the top players in the game. The problem many players have, however, is that this is often an expensive proposition - as most poker professional poker players do not like to give away their secrets for free.
Well, now is your chance to have one of your Full Tilt hands analyzed by a poker pro for free! Just cut and paste any recently played Full Tilt hand you want reviewed on the Full Tilt blog titled Submit Your Poker Hand For Pro Analysis before Feb. 20 to have a chance at professionals such as Ben Jenkins and Dermot Blain to review your hand.
The professionals will be reviewing one hand on Feb. 17, Feb. 19, and Feb. 21 giving you three chances at getting an expert review of how they would have approached the hand if they were sitting in your shoes.
Check out the Full Tilt blog for a chance to have your hand reviewed by one of the games top professional players.
Revamped VIP Program at partypoker
Partypoker has listened to its players, and starting on Mar. 1, the VIP program at partypoker will be fully revamped.
Some of the highlights revealed on the partypoker blog titled From March 1, 2015 Cash Is Back! include each level being easier to achieve and more items being rewarded in the points story.
For those of you that like cold hard cash, you will be pleased to learn you will be able to exchange your partypoker points for cash at a rate up to 22.2 percent.
Head to the partypoker blog to read more about the revamped VIP program.
For news, updates, and more follow PokerNews on Twitter and Facebook.