2015 European Poker Tour Malta: Where To Stay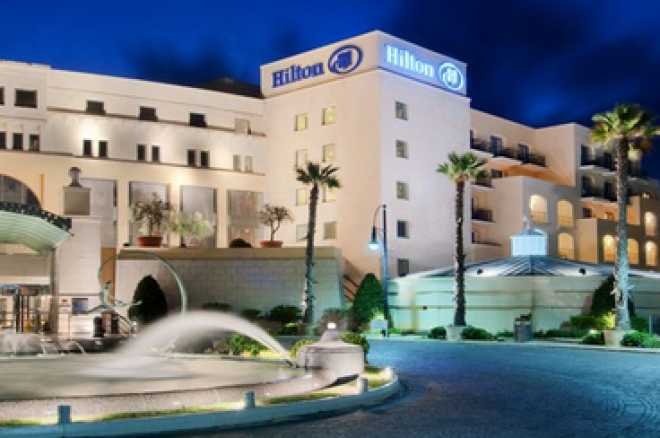 The first-ever European Poker Tour (EPT) in Malta is set to invade the small city of St. Julians from March 18-28, 2015.
Although Malta is one of the smallest countries to ever host an EPT event, not a single one of the thousands of players that PokerStars expects to see at the event will have to worry about finding a good accommodation close to the tournament venue.
The Hilton Hotel
Located right next to the casino door, the Hilton is not only the closest hotel to the poker room, but it is also one of the most beautiful and luxurious in the whole country.
Right on one of Malta's most prestigious spots, the Portomaso Marina, the Hilton hotel has everything one could possibly ask for. Gourmet restaurants, breathtaking views over the Mediterranean sea, great swimming pools, and even a whole menu for bed pillows (yes, you can even order a pillow with some soft speakers inside) are only few of the points that make this a mandatory choice for all those who like to travel in style.
What's even better is that EPT Travel offers some very good deals to stay at the Hilton. If you decide to book your room via PokerStars, you can get rooms for rates going from a minimum of €130 per night for a single room to a maximum of €1,355 per night for the double ambassador suite.
The Westin Dragonara
This great and elegant five-star hotel is only a five-minute walk from the casino, right on the opposite end of Paceville, Malta's never-ending partying area.
The Westin is a quiet and luxurious hotel that offers several swimming pools, a fitness studio, a beauty centre, and several restaurants.
Thanks to EPT Travel, you can snag a deluxe single room with sea view at the Westin Dragonara from as little as €115 per night.
Corinthia Hotel
If your plan is to go to Malta and pamper yourself with something more than "just an EPT event," you should definitely consider to spend your nights at the beautiful five-star Corinthia Hotel.
Although you will probably need a five-minute cab ride to get from this hotel to the Casino — unless you don't mind a 15-minute walk along the seashore — the Corinthia is the place to be if you want to relax and be treated like a king. The hotel has a full-feature spa, an indoor swimming pool, a gym, and rooms with stunning views over the Mediterranean Sea.
Again, if you book your trip through the EPT Travel website, you can get a room for €130 per night with breakfast included, and that's a lot less than what you would usually be asked for to stay there.
Cheaper Alternatives
If your budget does not allow you to invest more than €100 per night for a hotel, of if you simply do not care that much about the sea view, you still have plenty of options to choose from.
Hotels like the Spinola (€70 per night) or the Ir-Rokna (€49 per night) are both located less than five minutes from Portomaso Casino and offer everything the traveler needs — a good location, free WiFi connection, breakfast included in the room's fee, and easy access to Paceville's best bars.
The cheapest deal to stay in Malta during the EPT, however, is available only at the EPT Travel website, as by booking through their platform you will be able to get a room at the three-star Dean Hamlet Aparthotel for as little as €35 per night.
So what are you waiting for? Book your stay today, and we'll see you in Malta!!
Get all the latest PokerNews updates on your social media outlets. Follow us on Twitter and find us on both Facebook and Google+!