The Betting Corner: How to Place The Best-Possible Bets on Scores and Scorers
Stuart Garlick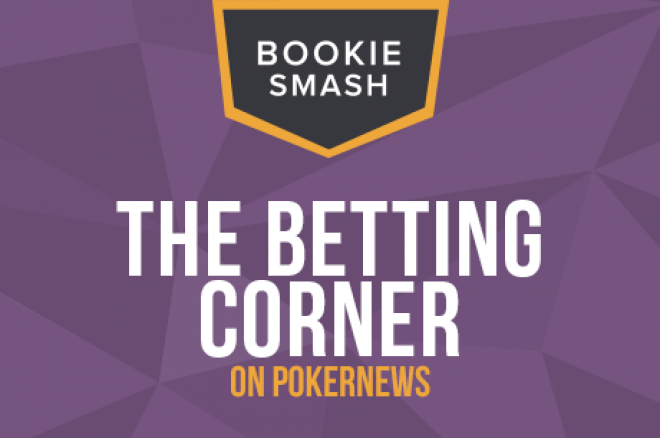 February is almost at an end, the Valentine's love-in has finished, and it's time for teams in the Premier League to get down to business. On Bookiesmash we've got the definitive coverage of sports betting to make your life easier.
What we all look for in betting is maximum value. Often, the bets that are most keenly-advertised are not the best-value bets; this is because the bookies want to lull you into a false sense of security, showing you attractive graphics on the screen and making you throw your money at something with a limited chance of it happening.
We've got the antidote to that — the first part of an analysis of good- and bad-value bets in the football world. This time around, in our Football Betting 101 section, we look at how to place the best possible bets on scores and scorers. Go for value and you stand a great chance of coming out of the bet with a fantastic return, and a lot of pride.
On to the actual footballing match ups this weekend, and we feel Manchester City must beat Newcastle United in order to stand any chance of winning the Premier League for a third time since the Abu Dhabi takeover of the club. Do they have it in them to win over the mid-table side, who seem to play better when it comes to the big games? Check out our analysis and top bets over in Football News.
Over on Merseyside, Everton are fighting the fatigue against bottom-of-the-table Leicester City. With Leicester having had a week's rest, and Everton having fought hard to complete a good win in Europe on Thursday, it's all to play for on Sunday afternoon. We've got the news on form and fitness, plus our considered predictions for this game.
We're not all cut out to be footballers. Most of us like food, or alcohol, or betting, far too much to focus on training with a ball for up to three hours a day, and leading a life of teetotal fitness. Those of you who have pursued professional football careers, we salute you. For the rest of us, there are football video games, some of them a lot of fun.
In our Football News section, we take a look at two of the greatest games of all time, before it was the norm to expect a mega-graphics, television-quality experience from your games console. These are the games that kids in the 90s played, that made us feel like Cantona, Shearer or... Brian Deane. Take a look, and let us know what you think of these classic original games.
Get all the latest PokerNews updates on your social media outlets. Follow us on Twitter and find us on both Facebook and Google+!