The Betting Corner: Let Numbers and Stats Be Your Friends!
Stuart Garlick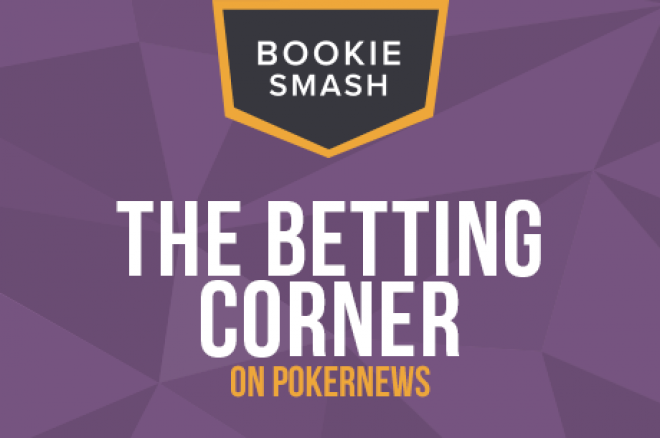 This week, Bookiesmash is all about numbers and passion — the two things that will keep you making the best possible bets.
It's not just important on which match you bet when it comes to football, but also what bets you decide to take. In Football Betting 101 on Bookiesmash this week, we look at how statistics are your friend when it comes to betting on matches. Teams often have a tendency to score more in either the first or the second half of a game. That might be due to one of a variety of reasons.
We look at this, and why some teams score late winners while others wrap up the game in the first ten minutes, in our latest strategy update. You can also find out the Premier League defenders who have got old together, and cannot be trusted any longer to keep a clean sheet.
Those aren't the only amazing stats we've got for you this week. There's also a look at European football, after Cristiano Ronaldo and Lionel Messi again swept the board at the FIFA Ballon d'Or ceremony to find the world's best footballer.
The Ronaldo-Messi debate is getting boring for sure - everyone has a favorite, no-one will admit the other is better - but what if I told you there were other footballers, maybe not as good as the dynamic duo, but doing great things, all across Europe?
We're not talking about the all-around skills to dribble past eight players and nudge the ball over the keeper like Messi can, or to thunder in an unstoppable shot after muscling past a defender, like Ronaldo, but about executing particular parts of the game in a truly excellent way.
Statistics have a funny way of surprising us, and we think you'll be amazed by the players who we've found are the best in Europe at what they do.
Of course, we've got the latest football news and betting analysis to make those returns pile in. Manchester United travel to Loftus Road to play Queen's Park Rangers tomorrow, but it's not the boring, routine, easy win that many people would expect. You've got a chance to make it big here - especially if you follow the best-value bets, which we've outlined in our match preview.
Local rivals Manchester City, who are fighting Chelsea for the Premier League title, need their best players to play their best game to beat an Arsenal side that's much better than the one that lost 6-3 in the fixture last season. We've got the best odds and a prediction on which way the match will so, in our comprehensive analysis.
Get all the latest PokerNews updates on your social media outlets. Follow us on Twitter and find us on both Facebook and Google+!