The Betting Corner: If Deutsche Telekom Trusts Sports Betting, Why Shouldn't You?
Stuart Garlick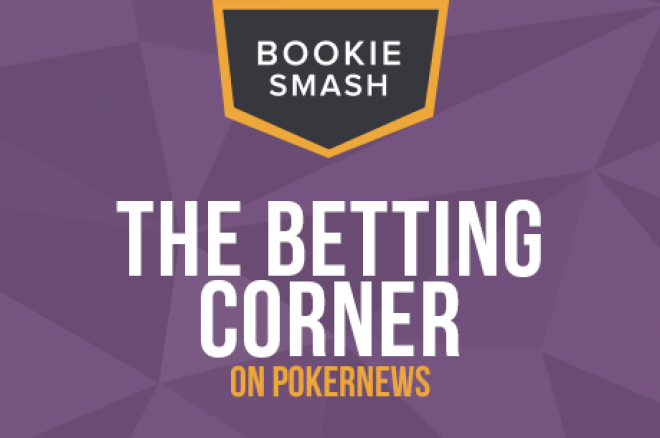 The Premier League cedes center stage to the FA Cup this weekend, but on BookieSmash, our focus never changes from offering you the best bets out there. This week we can offer you the chance to check out some of the most entertaining football on the planet while profiting for your time. Allow us to explain how.
Manchester United vs. Arsenal will forever be known for a few defining images from the early 2000s: Sir Alex Ferguson and Arsene Wenger made sure their teams had maximum will-to-win, and that manifested itself in some amazing matches and plenty of physical confrontations on and off the pitch. It wasn't just about the football match - these two sides, at the top of English football, were trying to establish themselves as the top team in the game.
Things are a little less tense these days - neither team has a chance of winning the Premier League - but it's still a pleasure to get the two teams together for a match that matters. This Monday, the FA Cup gives these two top sides probably their only chance of glory this season. It'll be a tough ask for Arsenal to go to Old Trafford and get a result - but in the Cup, anything can happen. Check out our match analysis and betting tips.
If you're the kind of person who prefers David vs. Goliath matchups, Liverpool vs. Blackburn on Sunday offers just that. Blackburn, once Premier League champions, are now a second-tier team, but they have already beaten two higher-level teams, Swansea City and Stoke City, on their way to this quarter-final match-up against Brendan Rodgers' Reds, who are once again fit and firing on all cylinders. It'll be a full-blooded match which could go either way. To find out which way we think it'll go, check out oue analysis and top bets.
We mostly concentrate on European football, because most of the world's top leagues and most prestigious clubs are in Europe. However, football is a global sport, and leagues all over the world are getting stronger. The US Men's National Team showed with its World Cup performance that no-one can laugh at US soccer these days.
Competitive, entertaining and producing great young footballers, Major League Soccer is a treat to watch. If you have knowledge of MLS, you can make major gains in the betting market, finding some great-value bets and getting returns where others fear to bet. As our profile shows, there are at least five great reasons for getting excited about the new MLS season.
When Deutsche Telekom made moves into the sports betting market, there were people wondering why. It is a daring move from the German communications conglomerate, but as our investigation shows, it will almost certainly pay off, both for the company itself and for you.
In the sports betting market, the more competition between bookies, the better deals for you - and on BookieSmash, we'll be bringing you all the latest developments, when they happen.
Our Football Betting 101 is for the long-term view of football betting strategy. It's a chance to become acquainted with trends and strategies from match analysis. This week, we've taken a look at the strikers who hit a hot streak, then lose their form. How can you mitigate this in your betting? What changes should you make? We tell all.