Understanding the Witness List for Thursday's Congressional Hearing on RAWA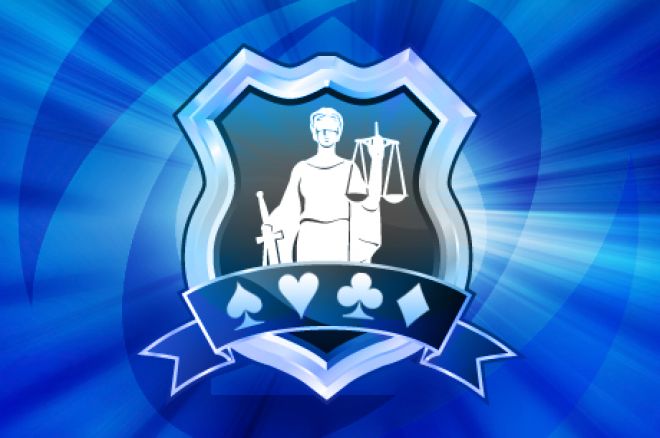 The witness list for Thursday's House Subcommittee hearing on the Restoration of America's Wire Act (RAWA) legislation is stacked against Internet poker as expected.
Parry Aftab, the executive director of WiredSafety.org, who has studied the risk factors of online gambling and determined that regulation is a better solution, is the only one of four witnesses who won't be trying to convince lawmakers to pass Sheldon Adelson's iGaming ban. The other three testifying will be professional gambling critic John Kindt; Les Bernal, the national director of Stop Predatory Gambling; and Michael Fagan, a former U.S. Assistant Attorney who teaches a class on International Money Laundering, Corruption and Terrorism at Washington University School of Law in St. Louis.
There's no doubt the Judiciary Subcommittee on Crime, Terrorism, Homeland Security and Investigations will be a friendly place for Sheldon Adelson's misleadingly-named prohibition bill. Lead sponsor Jason Chaffetz (R-Utah) and five RAWA co-sponsors, including vice-chairman Louie Gohmert (R-Tex.), are among the 16 members.
It's typical for such hearings in a Republican-controlled subcommittee to have three witnesses chosen by Republicans and one by Democrats. It's obvious that Aftab is the Democrat choice while the Republicans have made three choices for Adelson rather than provide a diverse panel.
Poker Players Alliance executive director John Pappas hoped that the Republicans would give one spot to a representative of the many conservative groups who have come out against RAWA as a violation of state rights, personal rights and Internet freedom.
In addition to Aftab, Pappas suggested that appropriate witnesses to provide balance to the proceedings would have been someone such as Michelle Minton from the Competitive Enterprise Institute to talk about the Wire Act and its application, or a regulator from New Jersey or Nevada
"Those types of people should have been given consideration," Pappas said. "It's very concerning that the committee is ignoring key issues and shutting those people out to stack the deck solely for those one-sided anti-Internet advocates."
Particularly concerning is Kindt, who has made a career out of being a sky-is-falling alarmist in regards to gambling. Basically he's a walking Coalition to Stop Internet Gambling commercial, playing loose with the facts in order to create fear-mongering.
Kindt has been misrepresenting findings of the National Gambling Impact Study Commission (NGISC) for the past 15 years, citing it as referring to gambling on the Internet as the "crack cocaine" of gambling. In actuality, the report quoted the director of Harvard Medical School's Division on Addiction Studies as saying: "As smoking crack cocaine changed the cocaine experience, I think electronics is going to change the way gambling is experienced."
The NGISC drew no conclusion on this opinion.
The American Gaming Association (AGA) showed that many of the scare-tactic claims pushed by Kindt were shown to be incorrect by the very NGISC that Kindt loves to cite incorrectly, yet Kindt continues to repeat them.
In 2005 Congressional testimony, Kindt called on the U.S. government to seize tribal casinos and turn them into "educational and practical technology facilities."
In a January 2013 op-ed piece for the Capitol Hill publication Roll Call, Kindt noted that "recent academic volumes of the United States International Gambling Report even have titles reflecting the international economic realities. Specifically, the 2010 volume is alarmingly titled 'The Gambling Threat to Economic and Financial Systems: Internet Gambling.' The title of the 2012 volume is even more alarming: 'The Gambling Threat to National and Homeland Security: Internet Gambling.'"
What he failed to mention is that he created the titles as editor of the series.
Kindt's spot would have been the perfect place for Republican subcommittee members to put a reasonable conservative counterpoint to Adelson's prohibition narrative. The PPA will submit written testimony, but that's a meager substitute to having advocates allowed at the hearing to testify.
Pappas knows that there are many Republicans who oppose RAWA because he met a lot of them last week when the PPA had a booth at the Conservative Political Action Conference (CPAC) in Washington, D.C. From the event that brings together conservative activists, the PPA got 500 signatures on a petition it will be delivering to Capitol Hill this week.
Pappas hoped to have a debate with a representative from Adelson's camp at CPAC, and he was told by organizers that Las Vegas Sands vice president Andy Abboud had told them he would find someone to participate. They put it on the schedule, but Abboud never got back to them.
"Quite frankly, I was disappointed because I wanted the opportunity to have a debate," Pappas said. "I wanted the opportunity for a public discussion. Unfortunately they decided not to show up, and I think that's emblematic of the way they want to do this. They would rather operate with bought and paid politicians than have a public debate."
The hearing is scheduled to begin at 9:30 a.m. EST in Room 2141 of the Rayburn House Office Building. Witness testimony and video may be available on the subcommittee website.
Update (6:31 p.m. ET): The PPA confirmed the hearing would be postponed due to inclement weather.
CONFIRMED: House hearing scheduled for this Thursday has been postponed. Congress is out of session due to expected inclement weather-jp

— PokerPlayersAlliance (@ppapoker)
Get all the latest PokerNews updates on your social media outlets. Follow us on Twitter and find us on both Facebook and Google+!