State Sen. Lesniak: Adelson, Gov. Christie Delaying PokerStars' Entrance into New Jersey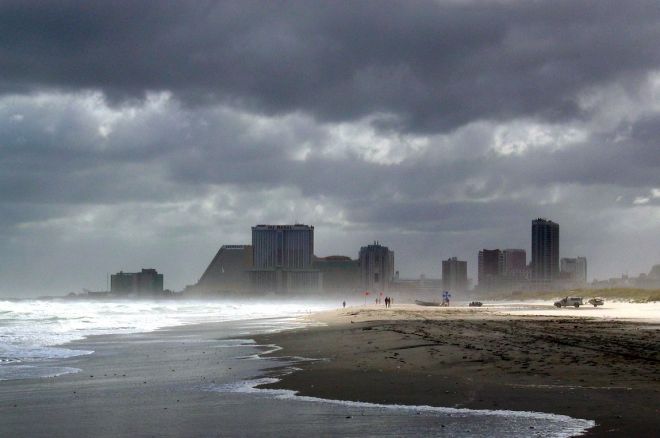 New Jersey State Sen. Ray Lesniak said he heard from multiple credible sources that Gov. Chris Christie is the reason why PokerStars has not been granted a license to operate in New Jersey.
Lesniak told PokerNews in September that PokerStars' approval would happen in a matter of weeks, and now he says that didn't occur because Christie stepped in and requested that the Division of Gaming Enforcement hold off. The reason Lesniak believes the governor would do that is to give Sheldon Adelson, who could be a big supporter to Christie's presidential campaign, an opportunity to get his legislation to ban online gaming through Congress.
"This is just another in a series of Gov. Christie's actions that turn his back on the people of the state of New Jersey to boost his presidential campaign," Lesniak said in a phone interview. "My understanding is it was ready to be started in October before Christie interfered. Sheldon thought his ban was ready to go in the lame duck and now he's trying again. I know how politicians' minds work. It's easy for me to see Christie saying, 'I'll buy you time on this, but I can't hold it off forever.' I think it's important to get this story out that Atlantic City is hurting and Gov. Christie is playing presidential politics."
Lesniak believes that with PokerStars' market share and popularity, the site would have a tremendous impact on Atlantic City's struggling online gaming market, which would in turn make it more difficult for Adelson to shut down New Jersey's Internet gambling operations.
The outspoken state senator, often a critic of Christie, isn't the only one accusing the governor of holding up the PokerStars license. Bob McDevitt, president the union that represents Atlantic City's casino workers who wants PokerStars for the jobs it will provide, told Business Insider that this is Christie's doing
The publication noted that other sources familiar with the negotiations also indicated off the record that Christie was blocking the company's license. Lesniak hopes that this pressure forces the DGE to stop stalling.
"I think it's reached a critical mass where enough people know that Christie has been involved in holding it up that it's very likely PokerStars will be a force move," Lesniak said. "There's really no reason to hold it up any longer. Everybody wants to help AC. It needs all the help it can get, and right now it's not getting the help PokerStars would bring."
The DGE suspended review of PokerStars' application in December of 2013, citing the ongoing federal indictment of founder Isai Scheinberg as a main reason. However, ownership of PokerStars changed hands in June, and with Scheinberg no longer part of the company the DGE announced it had reopened the review. Amaya Gaming, the new owner, already is licensed in New Jersey.
PokerStars has a partnership deal with Resorts Club Casino in Atlantic City. Lesniak noted that the inclusion of PokerStars is important not only for the increase in online gaming revenues it would surely inspire in the state, but because it will invest in and promote Atlantic City with concerts, live poker tournaments and comps for its vast loyal supporters to visit the area.
"I think it's significantly hurting Atlantic City," Lesniak said of keeping PokerStars out. "The thousands of jobs that would be created by PokerStars' investment are desperately needed. They're committed to growing not only our presence on the Internet but growing Atlantic City as well. When Atlantic City is on life support, a boost like this can't come soon enough."
Lesniak believes a final decision on PokerStars will be coming soon.
"My thought is if it doesn't happen by March, it probably won't happen," Lesniak said. "They have been investigated inside and out. Every site they have in operation has been visited by DGE. There's really nothing else left to be done other than to grant them the license or deny them."
Image courtesy of freeimages.com
Follow us on Twitter and find us on both Facebook and Google+!