BlogNews Weekly: Natural Born Poker Player, Why You Lose at Poker, First Casino Trip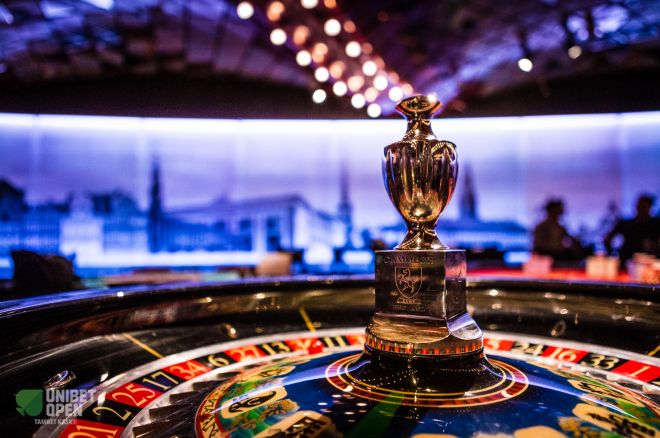 Each week, PokerNews brings you insight into the happenings at some of the major poker sites. Featuring the most popular blog posts, BlogNews Weekly is your one-stop shop for all your poker blog highlights.
This week, we bring you highlights from PokerStars, Full Tilt, and partypoker blogs from last week.
Natural Born Poker Player
You have most likely heard of and watched the blockbuster movie Natural Born Killers, written by Quentin Tarantino and directed by Oliver Stone. However, have you heard of Natural Born Poker Player?
On the blog titled PokerStars Launches Natural Born Poker Player, PokerStars describes how its players can receive a Poker IQ by choosing their own destiny in three fun interactive games before moving to a more familiar poker setting, The Playroom.
Players can then easily share and compare their Poker IQ via social media. PokerStars also announced its plans to release more interactive games in the near future.
Head to the PokerStars Blog to learn more about Natural Born Poker Player.
Why You Lose At Poker
If you are like most poker players, you have often wondered why you lose at poker or don't win as much as you think you should. While it is easy to look at the bad beat that busted you out of a tournament, Dara O'Kearney discusses on the Full Tilt Blog titled Why You Lose At Poker many other reasons than just bad luck as to why you might not be performing as well on the felt as you think you should.
One of the reasons on the blog is making sure to not listen and digest poker strategy ideas that are counter-intuitive. Just because you sometimes get a free advice on the tables, doesn't mean it is good advice.
Read more on the Full Tilt blog about reasons why you may not perform as well as you think you should on the poker felts.
Great Tips To Surviving Your First Casino Visit
It is natural to be nervous when entering a casino for the first time, especially if it is to play in a poker tournament with a bigger buy-in than you are used to.
Whether you are visiting a casino for the first time or wish to have some tips handy for when a lesser-experienced player asks you for advice, you should consider checking out the partypoker Blog titled Six Awesome Tips To Survive Your First Casino Visit, where Michelle Orpe discusses some ways to make your life easier and more relaxed.
A tip that even professional players sometimes fail to do is find out where the poker room, and do your best to avoid the table games on the way.
Head to the partypoker Blog to discover six great tips to survive your first casino experience.
For news, updates, and more follow PokerNews on Twitter and Facebook.