Easy Cash Games: Discover the Casual Cash Games at partypoker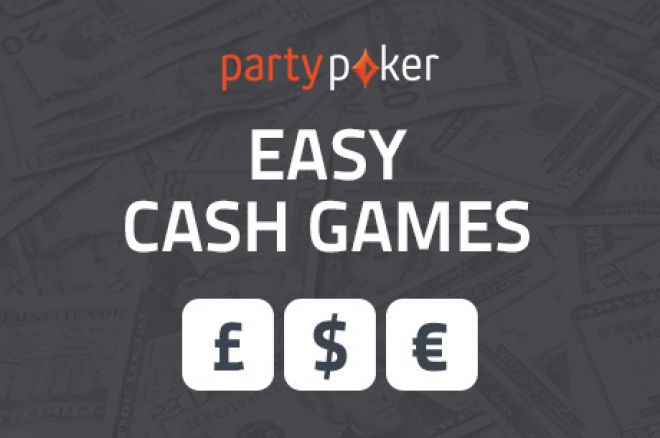 The generous £10 no deposit bonus and the softer-than-usual competition are only two of the reasons why you should sit at the Casual Cash Games on partypoker this April.
In this article, I try to explain why I think you should give the Casual Cash Games a shot, especially if you are not one of those poker pros who can thousands of Pounds in just a couple of hours.
Do have a look at it and, remember: if you don't have an account at partypoker yet and you open one through PokerNews before April 30, we are going to give you £10 to try the Casual Cash Games for free! And, just to be clear - you get to keep all your winnings!
#1. Vade Retro Multi-Tabling
Not everyone is Elky or Nanonoko, and not everyone can sit (and win) at dozens of poker games at the same time.
If you are moving your first steps in online poker and you need a safe environment to put your skills to a test, have a look at partypoker's Casual Cash Games.
Essentially, these are just like any other cash game with stakes of £0.10-0.25 and under. The only difference is that they are only open to those players who are willing to play a single cash game at the time.
This means that the Casual Cash Games will offer your games at limits you can afford, and won't allow you to be distracted by those random tables that you open every time you opponents take too much time to think.
Why not? Well, how about "Because you can't?"
#2. It's the beginners' pool
The best part of playing one game at the time is that all those experienced sharks who look for easy fishes and donks will not be around.
Although partypoker is known to be home to some of the biggest fishes on the Internet, experienced players know that there is basically no value for them in playing at only one cash game at the time, with stakes that can't go higher than £0.10-0.25.
If you are still trying to perfect your game and you don't want to play with the sharks, do have a look at these easy tables and play with beginners you can beat.
All the other guys at the tables are exactly like you: they are curious about the game, they think they may like poker, and they are not (yet) playing to pay a new sports car or the buy-in of the next EPT.
Could you imagine anything better than this?
#3. Bring the fun back to (online) poker
If there's one thing you can't do when you multi-table, it is to participate in the life at the table. And it's not because you don't care about the other players or because you don't have anything to say about the way the play - it's just that you don't have time for that.
One of the things I liked the most about partypoker's Casual Cash Games is that people tend to use the chat a lot more than usual, taking online poker to a dimension I like. Actually, I like it a lot.
Although I can't promise that you will love the (trash) talk that goes on there - especially once everyone starts to comment the way you play… -, the fact that you can't engage in other games leaves you all the time you need to head to the chat box and - well, get your voice heard!
#4. Try that new approach to the game
The games are easy, the pros are not around, and you are not distracted by other games: could you imagine any better conditions to try out a new strategy?
Check out the articles in the poker strategy section here on PokerNews, and try use the advices of the best players in the world to identify and correct your mistakes.
Then, head to the Casual Cash Games to apply your new poker strategy and see if that's what you have been looking for. Because - finally - you have the opportunity to play in an environment that was built for that!
#5. Did we mention that it's free?
If you are in the UK and you don't have an account at partypoker yet - fill the form on this page as soon as you can, because that will get you £10 to play at the Casual Cash Games - for free!
Yes, you won't only get some of the softest and funniest games around - but you get some free money to play even if you don't make a single deposit on the site.
This means that if you are not an unbeatable cash game player, you finally get the chance to test your skills at the table against a softer-than-usual field that is also most likely there to enjoy a game of poker rather than to simply try to take all your money.
Remember, this brilliant PokerNews-exclusive offer will be around until the end of the month. After April 30, you will no longer have any chance to pad your bankroll with any free money - and you will be forced to deposit money from your bank account every time you will sit down to play at partypoker.
Get all the latest PokerNews updates on your social media outlets. Follow us on Twitter and like us on Facebook now!