Italy Considering Restricting Gaming Commercials To Be Shown Only After Midnight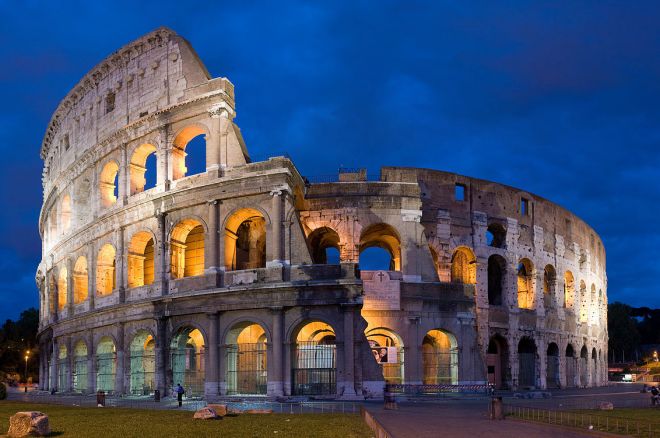 The Italian government is considering tightening the restrictions of its advertising laws by potentially prohibiting gaming-related commercials to be shown on television before midnight. Currently, the only restrictions on these types of advertisements are that they can't be presented within 30-minutes of any programming that is targeting an underage audience.
Previously, Italy's second biggest political party, the Movimento 5 Stelle, wanted to take things one step further and announced its intentions push legislation to prohibit gaming advertisements altogether, which could cost the country's advertising industry €80 million, according to eGaming Review.
While a total ban on commercials related to gaming is not considered to be on the table, it is believed the government is considering restricting the times these advertisements would be allowed to be broadcasted on television as a measure of strengthening the country's social responsibilities without being completely prohibitive to the country's gaming operators.
Italian economic undersecretary Pier Paolo Baretta stated to the Italian press on Monday, "I cannot imagine a complete ban on the advertising of the game, but on the spot you can discuss the removal of commercials until midnight."
This statement sparked a quick reaction from the gaming industry, since imposing these restrictions could devalue the nine-year operating licenses regulated gaming operators are required to own in order to legally offer gaming services in the country.
The head of the Italian gambling practice at DLA Piper, Giulio Coraggio, told eGaming Review that the restrictions being considered could be legally challenged, stating, "My general feeling is that such initiative is very unlikely to be approved and should it be approved it would give rise to massive court claims. Gaming operators hold a licence lasting for nine years and if they are basically prevented from advertising their product this would impair their investments leading to potential disputes. The government is aware of this and also the European Commission advised them that any stringent restriction of gambling advertising will not be backed up by them."
Bank Refuses to Pay PokerStars Player Winning Almost $60,000
While the gaming industry in Italy is concerned with Baretta's announcement about considering restricting gaming-related advertisements to only be allowed to be shown on television after midnight, gaming enthusiasts are much more concerned about a recent story where an Italian online poker player is subject to his bank's refusal to be paid after winning $60,000 playing on PokerStars.eu from outside the country's borders.
On March 29, 29-year-old Italian player "RuiDeck" navigated through a field of 104,939 players to take third place in the PokerStars MicroMillions Main Event for $59,480.98. This player was working as a waiter in Dresden, Germany, thus allowing him to play on the worldwide PokerStars client, instead of being restricted to ring-fenced dot-it online poker sites.
The bank, however, is claiming that since the player resides in Saxony, where online gaming is illegal, they would be unable to pay him the funds he won. Read more on PokerNews about this controversial story.
Image courtesy of Wikipedia.org.
Get all the latest PokerNews updates on your social media outlets. Follow us on Twitter and find us both Facebook and Google+!