The Man Behind the Camera: Victor Saumont On His Award-Winning Documentary 'Nosebleed'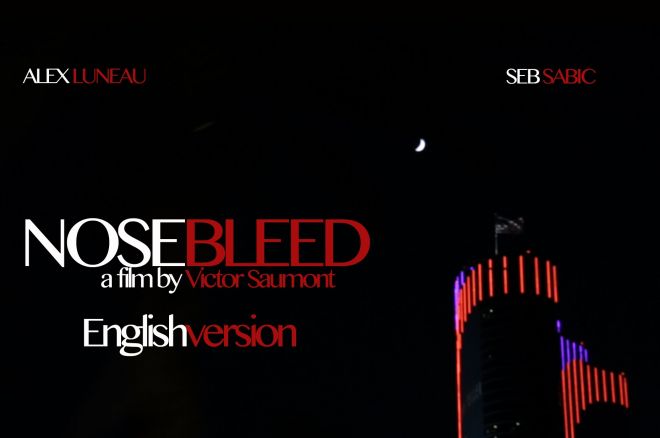 At the end of March, the poker community recognized France's Victor Saumont by bestowing him the "Media Content of the Year" European Poker Award for his lauded documentary Nosebleed. The full-length film, which is available to watch for free, takes a look at the online high-stakes cash games through the lens of two top pros, Alex "Alexonmoon" Luneau and Sebastien "Seb86" Sabic.
Saumont, 32, was able to gain access to the two pros, who up to that point had actively avoided the media, and documented their quest to win a bracelet at the 2014 World Series of Poker. All the while, the viewer shares in the highs and lows of Luneau and Sabic, and experiences an honest account of what it's like to compete at poker's highest levels.
The documentary, which is in French with English subtitles, was released last year and generated a little buzz. Some called it the best poker documentary ever made, while others said it had cross-market appeal, meaning even those who didn't know poker loved it.
Saumont, who was born in Limoges but now lives in Paris, attended university for movie editing, and while he writes for the French version of the PokerStars Blog, he also enjoys combining his two passions — filmmaking and poker. PokerNews recently caught up with Saumont to learn a little more about the hottest documentary in poker.
PokerNews: What inspired you to make the documentary and why did you select Alex Luneau and Sebastien Sabic as your subjects?
Saumont: At the beginning, I wanted to do a short video about Seb and Alex playing the SCOOP for Pokerstars.fr. I met Seb in 2013 during EPT London and he told me a lot of incredible stories about his life, his opponents, and his achievements. I thought that his life and game could be an interesting topic for a short video documentary and therefore asked him if I could film him and Alex for the weekend while he was playing SCOOP online. During that shooting they told me they would be playing all the big events at the World Series of Poker. We agreed that I would follow them during the bracelet hunt and just like that, the small project I originally started working on became "two cash-game players try to get lucky and win a bracelet at the WSOP."
Was it difficult to get Luneau and Sabic to agree to do the documentary or were they excited to be a part of it?
They already knew me from my previous work for Pokerstars.fr and the documentaries that I had produced before like Live in Deauville, One Time, and Petit Joueur, all focusing on live and online French players. They also knew about my background as a player and poker journalist. Therefore, they knew the direction that I would take would be the most honest one, and I would transcript the reality the way it is, unbiased and without trying to make them look like something they are not.
Both Luneau and Sabic stayed out of the poker spotlight before this documentary. How did they feel being in front of the camera? Do you think they are more willing to deal with the media now?
Well, I have to say that on the first day of filming it was pretty strange for them to be in front of the camera, especially in London, in Alex's flat. Even for me, it was a bit odd in the beginning to film him playing and losing a lot of money in front of me, but they quickly adapted and got used to the camera, which made the whole filming much easier.
They are usually not in the spotlight and they made an exception by accepting to be filmed in that movie, but they both like to keep their life out of the spotlight and most of the time refuse interviews. However they also accepted to participate in a French poker radio show on Club Poker Radio after the film was released to talk about it, and it was very interesting for everybody to be able to ask them direct questions about their beginnings.
In your opinion, who is the better poker player — Luneau or Sabic?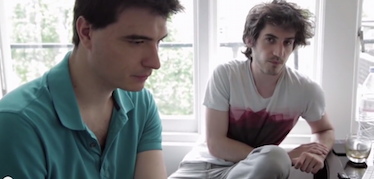 I think that it's quite obvious that Alex has become a better player now. He is definitely one of the best mixed-games player in the world --maybe the best. But Seb is a key guy for him. He is the one who helped Alex discover other game variants while he was just playing no-limit hold'em and pot-limit Omaha. He taught him a lot; they spent hours and hours discussing the game strategy together and helped each other improve their game. Seb doesn't play full time anymore because he is working on launching a company and helping entrepreneurs to develop their projects, but he still plays on a somewhat regular basis.
What was the most difficult challenge in making the documentary?
I think the most difficult challenge was to try to share Alex's and Seb's feeling and mindset, to show what is the daily life of nosebleed players in the world including their ups and downs depending on swings at the tables.
My goal was also to show their life behind the tables, and that they are not always those very confident players who could beat the biggest names, but that they also have emotions, the dream of winning a bracelet, as well as the need to feel recognized for what they do.
What was your favorite moment you were able to capture on film?
If I have to choose only one scene in the movie I think it would be the part when Seb, Alex, and his girlfriend are waiting for a limo to pick them up outside of the Strip, especially the shot when Alex plays soccer with his girlfriend and you can see the Rio in the background. That scene was kind of magic for me to experience. Even though they are both millionaires, Alex and Seb remain young people and even kids sometimes, who just like having fun and found their perfect playground.
Were there any cool moments that happened you didn't get on film? If so, can you tell us a little about those?
I could probably mention the Spearmint Rhino or a couple of other parties and pretty crazy events that would have been worth being captured on camera. However, my biggest regret is that I couldn't film the big cash games that Seb played while in Las Vegas, when he was playing $1,000/$2,000 against big names. Unfortunately, I was not allowed to film that.
You won a European Poker Award from Nosebleed. How do you feel about that?
It is a great achievement that my work gets recognition from the industry. Even though the purpose of the documentary was not to get an award or a prize, I still feel very proud to see that people enjoyed watching it and are even asking for more projects like that.
With the closure of the Aviation Club and the EPT not returning to Deauville, what is your opinion on the current poker scene in France?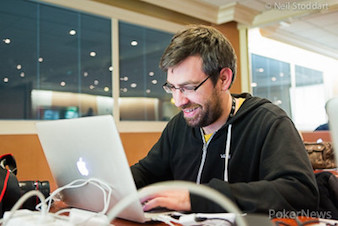 Unfortunately, I'm not very optimistic about the situation of poker in France, especially because of the tax situation that forces the biggest players to leave France and move to another country. There is now only one poker room left in Paris and the Aviation Club de France is already much missed by the whole poker community.
About the EPT, it's a pity that EPT Deauville will not happen anymore but who knows, that may give space for an EPT Paris or EPT Cannes.
I understand you will be going back to film school. What inspired that decision? Will we still see you on the poker circuit?
I've wanted to be in the cinema industry since I was 14. I produced several short films before entering the poker world, and I never gave up on the idea of getting back to movie production while I started working as a poker journalist. I kept working on side projects such as movies, short films, and TV series. Cinema, just like poker, is a field that you don't leave easily once you've put a step in. For now, I try to keep up with my two passions and that's why I started training in a famous cinema school in Paris while still working on EPT events for PokerStars.fr.
Do you have any plans for another poker video project? If so, can you tell us about it?
I've been accepted in that cinema school partially thanks to a project of a fiction movie about the poker world. So at the moment, that's the project I'm working on. I've always had that idea in mind of working on a fiction film about poker, not a documentary, and I think that my experience is key to manage such a project. I'll do everything to make it successful.
Watch Nosebleed with English subtitles below:
Get all the latest PokerNews updates on your social media outlets. Follow us on Twitter and find us on both Facebook and Google+!