The Betting Corner: Football Coaches Teach You How to Maximize Your Betting Returns
Stuart Garlick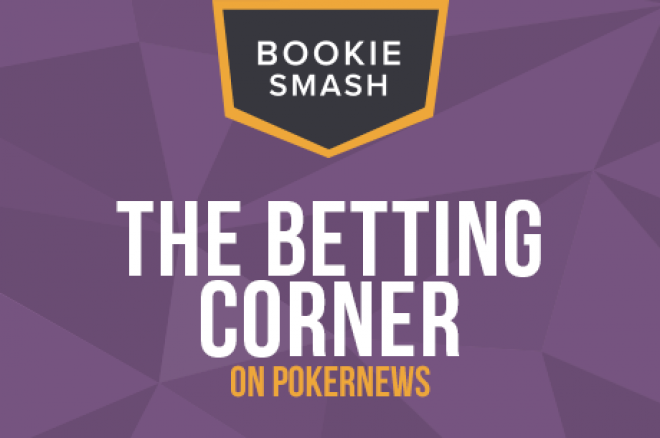 We understand, you love poker. But sometimes you need variation in your life. Betting has never been more fun than now, and if you enjoy sports betting, BookieSmash has exactly what you need in order to get better returns from your bets. Not only that, you can have fun doing it, too.
The site now covers more sports than ever before, with betting strategy updates to make your life easier. Take a look at our football (soccer), cricket, tennis, and NFL sections, and get betting with Bookiesmash.
The Indian Premier League cricket competition has thrown up considerable surprises this season, from the ascent of Chennai Super Kings, to the poor form of Mumbai Indians. In our profile of two key players, we look at why the IPL may be the home of international superstar cricketers, but local talent sometimes wins through.
The top bowler in the league isn't a World Cup hero, but a 36-year-old fast bowler who is on the road to redemption after a difficult few years. The batsman who has scored the most runs is a young man who has had to sharpen his game and is now one of the brightest international batsmen for India. Head over to BookieSmash where we look at the secret of their success.
There are plenty of crucial football matches taking place this weekend, with action up and down the leagues. The Premier League is right at the business end of the season, with Manchester City looking to salvage their season against Tottenham Hotspur on Sunday.
Both sides led their fans to believe there would be something great happening this season, and both have disappointed, though Spurs fans will be far happier with the way things have gone, as they have witnessed the development of home-grown striker Harry Kane. At BookieSmash, we look at the best bets for this important game.
Hull City need as many points as they can get against second-place Arsenal at KC Stadium. Arsenal have a formidable forward line, but Hull did a fantastic job against Liverpool on Tuesday, taking all three points with a fine defensive performance. Can they do the same again this Monday? Check out the BookieSmash match analysis and betting preview to see our answer.
We have other match previews from England and La Liga in Spain, where the title race is getting intense in the closing weeks of the season. We also look at the side that we believe is the ideal football club, explaining how they get the business and sporting sides of the game absolutely right. That and more is in our Football News section
For those who like to take a longterm view of football betting, Football Betting 101 is for you. This week we take lessons from a series of successful football coaches, who will show you how to maximize your betting returns. We think you will see your winnings increase if you follow those simple lessons.
Get all the latest PokerNews updates on your social media outlets. Follow us on Twitter and find us on both Facebook and Google+!