Award-Winning Daily Show and Tonight Show Writer Set to Play in the 2015 WSOP Main Event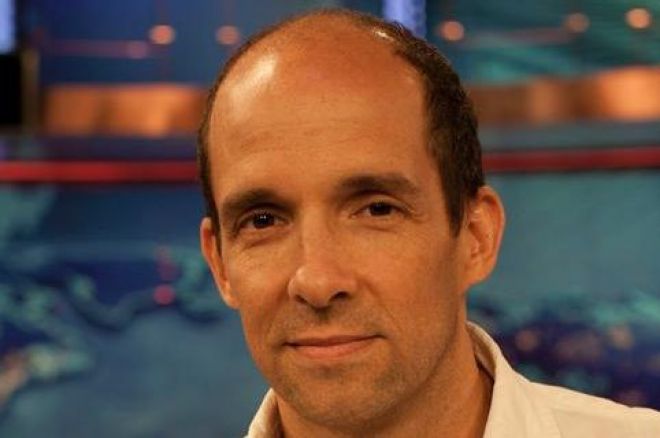 Daily Show alumn, current Tonight Show staffer and eight-time Emmy Award winning comedy writer J.R. Havlan is headed to the 2015 World Series of Poker to play in the Main Event.
Havlan, who spent 18 years writing for the The Daily Show with Jon Stewart and is now writing for The Tonight Show Starring Jimmy Fallon, recently took to YouTube posting a video outlining how he won a seat in poker's World Championship and plans to let the world follow his poker journey.
"Well, a lot of it's in the video, but in a nutshell, I won the seat in a charity tournament in New York City," he told PokerNews. "It was the grand prize. Second place was dinner at a steak house. Third place was a kick in the ass. There were about 250 players, but I use the word 'players' loosely."
Havlan appears to be taking the opportunity seriously, at least as seriously as a comedy writer can.
"As for preparing for the Main Event, I've been reading a lot of poker books, playing in a few tournaments in Atlantic City, and practicing staring at people without laughing," he said. "That's probably the hardest part."
Havlan has plans to let the public follow along through his @JRHavlan Twitter account as he prepares, makes his way to Las Vegas next month, and sits down to play.
"I have an immeasurable desire to ultimately make a fool out of myself," he said. "Also, I'm just silly enough to believe that some people might be as entertained by my exploits as I am. My goal is to lure those people into taking this journey with me. And yes, there will be much tweeting and there will be more videos as well, coming soon to a YouTube near you.
"More videos, lots of tweeting, Facebook posts, e-mails, Tinder, whatever it takes. But I promise I won't ask anybody to join my network on LinkedIn. I might be a pain in the ass, but I have my limits."
Sadly, Havlan says there's little chance his poker exploits will end up on the Tonight Show.
"Unlike me, they have much better things to do than put my stupid mug on camera," he said.
While he's definitely an amateur player, Havlan understands that in poker, anyone can win, and gives himself at least some legitimate chance to contend.
"Define legitimate," he said, "Look, I'm a good poker player, but if some chowderhead with a pair of twos calls my raise on the turn when I've got top pair with an ace kicker, and he hits his third deuce... I'm screwed. All I can say is I hope I'm that chowderhead."
Havlan has already had some interaction with six-time WSOP bracelet winner Daniel Negreanu on Twitter and hopes make acquaintances with a few more top pros – once he's in the money.
"Before that, I'm hoping the real pros stay in their rooms," he said. "I've already had a little Twitter exchange with Daniel '@RealKidPoker' Negreanu and I'm very pleased by that. I hope to meet him and maybe even play at a table with him early on where we both knock out other players before being moved to separate tables so we can meet up again later in the tournament."
Other than that, Havlan plans to enjoy himself strictly playing in the Main Event in Las Vegas and definitely not partaking in any kind of Sin City debauchery.
"Please! My wife might read this!" he said. "The answer is a resounding 'no'. I'm going to the WSOP in Las Vegas to play in the WSOP in Las Vegas. Have I already bought my return ticket? Yes. Do I hope to have to change that ticket? Yes again. But no, I haven't really made any other plans. Unless there's a Ruth's Chris Steak House in Las Vegas. If there is, I'll probably eat there. I love a little steak with my butter."
Keenly focused on the task at hand, Havlan does have a message for any player who may wind up sitting across from him in the Main Event.
"I may be a clown, but I ain't no fool," he said. "If you see me at the table, know that I think I can beat you. And if you somehow beat me instead, know that you've taken food out of my children's mouths, you ruthless animal!"
The 2015 WSOP Main Event begins Sunday July 5, 2015 with the first of three starting flights.
Want to stay atop all the latest from the 2015 WSOP? If so, make sure to get PokerNews updates on your social media outlets. Follow us on Twitter and find us on both Facebook and Google+!