Surviving the 2015 WSOP: Former Reality Star Albert Destrade Tries His Hand at Poker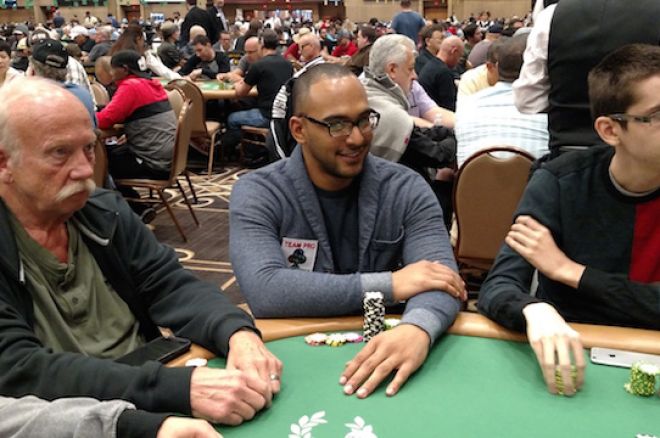 Imagine a winner-take-all game of poker with $1 million going to the sole survivor. Imagine there were only 16 players in the game, and you somehow found yourself in the final three. This is a spot Albert Destrade, then 25, found himself in four years ago, but the game wasn't poker, it was Survivor.
Since 2000, CBS's hit reality show has captivated viewers, and from September 14 – December 18, 2011, Survivor: South Pacific dominated the airwaves. The season, which was filmed in the vicinity of Upolu, Samoa, was best known for featuring two returning players – Ozzy Lusth and Coach Wade.
"Going on Survivor was a very surreal experience," says Destrade, who is now a professional poker player. "Prior to going on, I had zero to no outdoor experience. Literally, I had never even been camping. To the go out there, last 39 days, come back and watch it all play out on national TV was pretty nuts. I never really understood how big and how loyal the Survivor fan base is. People love the game and I'm pretty fortunate to have had an opportunity to play it."
Nowadays, Destrade is grateful to play a different game, one that he happens to love.
Destrade's Poker Origins
"I actually think there are a lot of similarities between live poker and Survivor," says Destrade. "Both games are extremely tactical. In both games the best players establish an image and then are able to exploit that image. Both games can be mentally grueling and require high levels of emotional stability. If you lose your cool on Survivor, it can be a one-way ticket out of the game and out of the money. I think the same could be said about playing poker and dealing with tilt. Lastly, both games are skill games with an element of luck sprinkled in. I love both games and I think they are two of the best ever created."
Destrade's road to the poker world began in the fall of 2004, which is when he attended and played baseball at Lynn University in Boca Raton, Florida. Forced inside by a passing hurricane, one that happened to leave his dorm powerless, a couple of his teammates suggested a friendly game of poker. Destrade had never played before, but after that game he was hooked.
"Pretty immediately into my poker journey I was fairly confident that within my first year playing I was the best player in the world," Destrade laughs. "Obviously looking back, I had absolutely no clue what I was doing compared to what the game has evolved into today. Today, I've put in a lot of work into my game. I'm a very focused, very analytical, uber competitor. I attribute a lot of my success to the work and approach that I apply. I play live no-limit hold'em cash games in Florida. Ranging from the $2/5, $5/10 and $10/$25 stakes. I really just sit at whichever game is best. I'm a huge proponent of game selection."
While primarily a cash game player, Destrade has taken shots at various tournaments. Back in January it paid off in a big way when he topped a field of 372 entries to win the 2015 Isle Classic $1,200 No-Limit Hold'em Main Event in Pompano Beach for $105,000.
"Going into 2015 I set a couple poker related goals for myself, and one of those goals was to start playing more live MTTs," Destrade says of the win. "As it turned out, I was fortunate enough to win the first event I entered this year. The tournament itself was a lot fun. The structure of the event played very much into the strength of my style. The field was an interesting mix of some of the best MTT players in Florida and some fun recreational spots."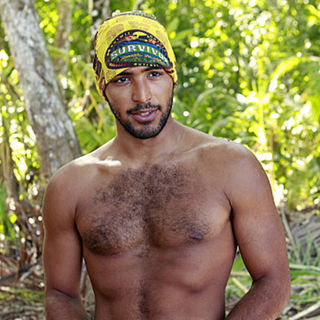 Destrade freely admits the six-figure score allowed him a great deal of freedom, namely to take more shots, including coming to Vegas for the summer.
"The 2015 WOSP is an exciting time for me," explains Destrade. "I spent the summer of 2014 at the series, but I only played one event and focused mainly on playing cash. This summer I plan to play a much larger slate of tournaments. I will most likely be playing the Main Event for the first time. In addition to the tournaments, I will be putting in volume at the Rio cash games, staying at Panorama Towers and trying to stay out of trouble."
Destrade's success has also allowed him to align himself with a respected online training site, Check Shove Poker.
"I met cofounder Hunter Cichy while playing live cash games in Florida," Destrade says of the opportunity. "Hunter and I hit it off pretty quickly. He is a young and very bright guy. Hunter told me he was developing a new poker site that would offer strategy and training content and asked if I would be interested in contributing. CSP has given me a platform to share some of my original takes on strategy and game play and I am enjoying growing as a poker coach along side the growth of the site."
Did you know Survivor all-star Erik Reichenbach did a variant cover for the popular World Series of Zombies (WSOZ) comic book? Check it out.
Balancing Survivor Fame with Poker
As previously noted on PokerNews, the games of Survivor and poker gave overlapped on numerous occasions. Poker pro Jean-Robert Bellande famously appeared way back in Season 15, followed by Garrett Adelstein a few seasons back. In addition, Daniel Negreanu has expressed his interest in being on Survivor; "Boston" Rob Mariano, arguably the most famous Survivor player in history, often plays poker; and poker personality Anna Khait is also rumored to be on an upcoming season of the show.
As you can see, Destrade is just the latest to bridge the gap.
"I've actually run into Boston Rob in Vegas several times and also at reality TV charity events," says Destrade. "Him and I shared texts about a couple tournaments series in Florida. He's a really cool dude and he really enjoys playing poker.
However, Destrade admits he isn't nearly as recognizable as his Survivor companion.
"I've been recognized at the table a couple of times. When the season was on air was the bulk of that time."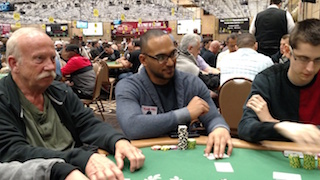 In fact, Destrade's time on Survivor ended with a fizzle rather than a million-dollar paycheck. He ultimately finished in third place – second-runner up to the aforementioned "Coach" (runner-up) and Sophie Clark (the eventual winner) – and failed to receive a single vote in the final tribal council. It seemed Destrade failed to impress his fellow castaways, as well as producers, who did not invite him back for the show's latest season.
"I thought the Survivor: Second Chances concept was a very interesting one," Destrade says of the upcoming season, which allowed viewers to choose the cast from selected former contestants. "I like the fact the production gave the fans the voice in choosing part of the cast. Obviously as a former player, it would have been cool to get the sweat of possibly playing again, but I had some good friends make it on and I have my own white whale to take down this summer at the WSOP."
Before Destrade took his leave for yet another tournament, he was kind enough to say which Survivor contestant from South Pacific, aside from himself of course, he feels would make the best poker player.
"I definitely think John Cochran would make the best poker player," says Destrade. "Funny enough, during the pregame portion of Survivor, before any of us had met or exchanged information, my read on Cochran was that he was an online poker pro. I even asked him once the game started, but he told me he had never played poker before. I think Cochran is smart and strategic enough and possesses the inherent skills necessary to become a successful poker player."
Only time will tell if Destrade can outwit, outplay, and outlast the competition at the 2015 WSOP.
Want to stay atop all the latest from the 2015 WSOP? If so, make sure to get PokerNews updates on your social media outlets. Follow us on Twitter and find us on both Facebook and Google+!