WSOP Changes Low Buy-In Limit Structures, with Comments from Jack Effel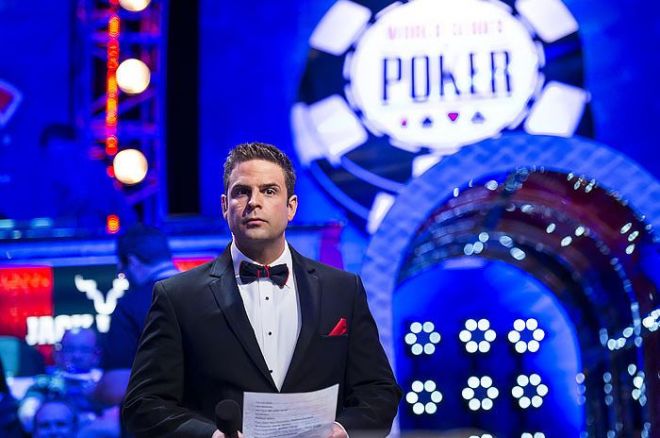 Continuing with its response to player concerns, the World Series of Poker has responded to a number of player complaints regarding the structures of its lower buy-in limit events by changing them for the last four on the 2015 WSOP schedule.
Prior to the start of Event #39: $1,500 10-Game Mix Thursday, WSOP Tournament Director Jack Effel confirmed he had sought and received approval from the Nevada Gaming Control Board to make a number of changes to the structures.
"I would have changed them sooner if I could have gotten approval to get them done," Effel told PokerNews. "I know that these events were running a little bit long, but I still wanted them to have enough play. I thought it was a reasonable solution to keep the same number of levels to get it done, but reallocate where those levels actually go.
"I removed the double levels for the first three levels, which will give more meaningful play on Day 1. I added an extra level to the start of Day 2 and the start of Day 3, which will give more meaningful play to Day 2 and Day 3. Hopefully it will get these guys in the money a little faster and give them a little more play towards the end. And hopefully it will smooth out the limit structures for the last four small buy-in limit events."
The structures have been altered for Event #39: $1,500 10-Game Mix, Event #48: $1,500 Seven-Card Stud, Event #52: $1,500 Dealer's Choice and Event #65: $1,500 Seven-Card Stud Hi-Low.
Essentially, the changes include the removal of one level at the 100/200, 150/300, and 200/400 levels. Plus, they have added a 250/500 level, 1,200/2,400, and 10,000/20,000. The starting stacks will remain the same.
"It was a simple fix," explained Effel. "I just wanted to make it right for the guys for the last four events. I damned sure don't want anybody going home feeling like they were getting killed having to play too long. That was no one's intention and by no stretch of the imagination what we were trying to accomplish. We were simply trying to accomplish a better structure for more players and removing any chance they would wind up feeling like they were coming in to play with a bunch of sharks with no chance to win. That was the whole purpose."
A number of players had complained earlier in the Series that new structures in the low buy-in limit tournaments introduced this year included too much play early, not enough late, and it was taking too long to reach the money.
Structure guru Allen Kessler proposed a number of changes in an article released on PokerNews this week and now the WSOP has reacted.
"Jack [Effel] was very responsive," Kessler said, moments after busting 19th in the Event #35: $3,000 H.O.R.S.E. and standing in line to register for the first event with the new structure. "They made the changes that we wanted and actually the article that PokerNews wrote is the same structure that they wound up using. So PokerNews probably had a big impact here. That story included a structure that was something I came up with, all the other players liked it, and now they're using it.
"It's much better for the players in the long run. I give Jack, [WSOP Executive Director] Ty (Stewart), and everybody a lot of credit for taking peoples opinions into consideration and acting on them."
Effel said the WSOP is about the players and the organization is always ready to do what they can to enhance their WSOP experience.
"We are reactive when we can be, we are proactive when we can be, and we always want to do what's right for players," Effel said. "At the end of the day, it's them versus them, and we are just providing the best place we can for that to happen."
Want to stay atop all the latest from the 2015 WSOP? If so, make sure to get PokerNews updates on your social media outlets. Follow us on Twitter and find us on both Facebook and Google+!