Online Casino Security Taboos You Should Break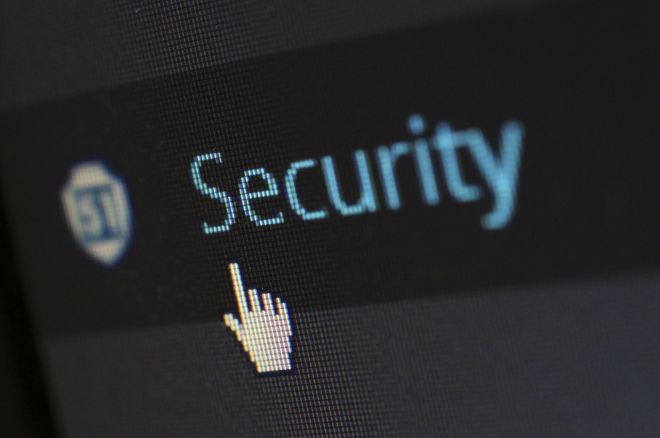 What's the one thing that makes most people reluctant to sign up for internet gaming (aside from their credit card balance, of course), even after they've read our series on "How to Choose Your First Online Casino?" Security.
More specifically, they want to know how to know that the money they deposit will be held safely, that the games are honest, and that they'll actually receive their winnings.
I could just say: "Well, when you gamble at a brick-and-mortar casino, you don't know for sure whether the games are fixed, either." But in some ways, the online environment is actually better regulated than the brick-and-mortar one – if you choose the right rooms to play in. That's why security should be uppermost in your mind when choosing your first online casino.
To better understand how internet casinos are regulated, you need to know a little more about where they operate and how they're run.
Online Casino Licensing
As you're probably aware, the laws regarding online gambling vary from country to country. For example, the United States currently doesn't allow it at all, with only a few of the individual States being an exception to the rule while the industry pushes for full legalization. On the other end of the spectrum, the U.K. is generally wide-open for internet gambling under the auspices of the nation's Gambling Commission.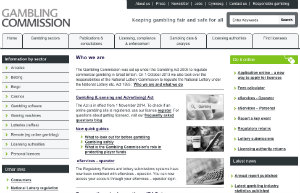 However, you'll find that most online casinos and poker rooms, even those run by British companies like Ladbrokes and William Hill, are operated offshore. That's for reasons of taxation (tax rates are more favorable there) and convenience (there's usually a lot less red tape when dealing with the governments of smaller nations, which are grateful for the presence of the gaming industry).
Most of the reputable casinos online operate out of countries or territories like Malta and Gibraltar, while some are also based in Caribbean nations like Antigua and Curaçao. In each of those countries, known as gambling jurisdictions, an internet gaming operation must be licensed by the government, which then is charged with regulating casino operations.
With each jurisdiction responsible for establishing its own laws, there's no common set of online gaming regulations. However, it is possible to look at each jurisdiction's laws and gaming commissions, to see how serious officials are about who's allowed to operate a casino and how stringently they enforce laws requiring honest operations.
Malta, Gibraltar, Antigua, and Curaçao are among the safest jurisdictions from the perspective of players.
Generally speaking, a responsible gambling jurisdiction will first screen applicants to eliminate the possibility of criminal operators or money laundering. They will then require a casino to have proper protection for all data, maintain complete financial records which can be inspected, and have policies guaranteeing the protection of players and the honesty of games.
All four that we've mentioned (Malta, Gibraltar, Antigua, and Curaçao) are among the safest jurisdictions from the perspective of players. They are all on the white list of the UK Gambling Commission because their casinos have been deemed safe for UK residents, and they all have strict laws and regulations governing gaming operations. Other responsible jurisdictions (also on the UK white list) include Alderney and the Isle of Man.
On the other hand, there are nations like Costa Rica which have been home to a number of rogue operators over the years. When you're choosing your first online casino, it might be best to stick to the responsible jurisdictions we've listed; in any event, be sure that a casino is licensed in the nation where it is located.
Making Sure Online Casinos Don't Cheat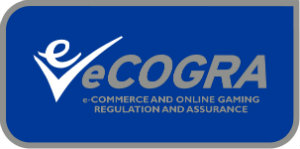 One of the key inspections that responsible jurisdictions conduct involves the software which determines what cards come up or what is shown on the reels of a slot machine: the Random Number Generator (RNG).
You may have encountered the concept of random number generation in school; if not, this program does just what its name says. Every time a game needs to display a card, number or symbol on the screen, the software creates a new, totally random number which is then graphically converted into the card, number or symbol you see. The RNG is the key to honest online gaming, because it determines the outcome of every hand at a table game or every pull at a slot.
Unfortunately, it's possible for unscrupulous operators to rig their RNG – those are the operators known as rogues. The good news is that responsible jurisdictions require casinos in their nations to test the RNG regularly to make sure all numbers are 100% random. The casinos must also make the test results, as well as all gaming outcomes, available for statistical analysis. This combination of testing and transparency is what ensures the safety and honesty of online gambling operations in these nations. In other words, it's how you know the games aren't fixed.
Additionally, reputable casinos will have their RNG tested regularly by an outside third party such as TST and eCOGRA, and will indicate that fact either with a TST or ECOGRA logo at the bottom of their home page, or on a separate page like "FAQ" or "About Us." That's another security factor to look for when you choose your first online casino.
More Things To Watch For
Choosing an internet casino which is licensed in a reputable gambling jurisdiction, and picking one which has its RNG tested by one of the major testing firms, are two important ways you can protect your security when enjoying online gaming.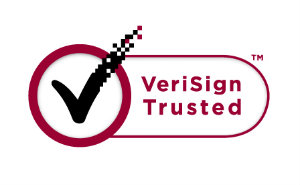 However, you will also likely be transmitting personal and financial information on the casino site when you sign up and when you make deposits. For that reason, it's a good idea to check casino websites for other types of security guarantees, such as a VeriSign logo (showing that the site is using a leading online privacy protection system) or a logo from a major third-party accounting firm such as PricewaterhouseCoopers (which does much of the financial monitoring for major online casino companies).
One final reassuring sign can be that a casino site uses games produced by one of the major gaming providers. Those companies keep track of how their games are performing and watch the casinos which use them to make sure everything's on the up-and-up.
Major reputable casinos actually "brag" about having these companies' games for that very reason, so if you see that a room has games manufactured by Microgaming, Playtech, IGT or TTG, you can feel even more secure choosing that site as your first online casino.
Want to stay atop all the latest from the poker world? If so, make sure to get PokerNews updates on your social media outlets. Follow us on Twitter and find us on both Facebook and Google+!