The Betting Corner: The Premier League Begins on Saturday!
Stuart Garlick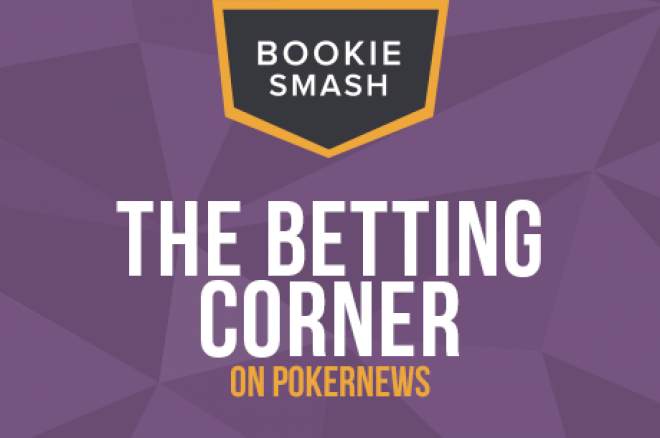 Sports betting has never been more enthralling, and to prove this, BookieSmash has brought you the best bets, odds and lines from the world's most popular sports, yet again. Delve into our site, and discover for yourself how sports betting can excite.
The main attraction this weekend is the start of the greatest show on Earth, the Premier League. Twenty teams take each other on, with the battle looking all the more intense this time around. Chelsea might have swept to the Premier League title last season, but that was a unique set of circumstances. It's unlikely to happen again in the same way, and in fact we've got three reasons why you shouldn't bet on Chelsea to win again.
Matches are underway up and down England, with Arsenal taking part in a Sunday afternoon London derby against West Ham United that should be a good test of how much progress Arsene Wenger's FA Cup-winners have made since last season. The team looked closer to a winning outfit then — ultimately finishing third — but looks equipped for a more sustained challenge at the top this season.We rate the team's chances against the Hammers.
There is another title contender on show Monday as Manchester City takes on West Bromwich Albion at The Hawthorns. Although this kind of fixture should be routine for a team financed by Abu Dhabi investors, there's no such thing as an easy game at this level of football. Even if most bets go on a City win, you can beat the bookie with a variety of great-value odds related to other aspects of the game.
The Premier League is a long race, with 38 games deciding the fate of a team, but if you look through the fixture list, some pivotal moments spring out. We examine some of the games that could well decide the title, but also who will finish in the bottom three and be relegated.
As part of our focus on individual clubs and their fortunes in the new season, we turned to Liverpool fans for their views on how the Reds could move forward in 2015/16. We found a team in progress, but one with a solid core of developing players, and a team well worth a bet to win a trophy in the coming football season.
It's not just about the games on BookieSmash, though. It's also about getting to know the best betting strategy for you. We've got hints and tips that make betting less of a game, and more of a science - and on BookieSmash, we're with you the whole way, to make sure you've got the knowledge and information you need to get a fantastic return and win against the bookmaker. Take a look at our beginners' guide to football odds and lines, and make a start in sports betting.
Want to stay atop all the latest in the world of betting? If so, make sure to get BookieSmash updates on your social media outlets. Follow BookieSmash on Twitter and like them on Facebook.