Online Poker Proponent Sen. Ray Lesniak to Run for Governor of New Jersey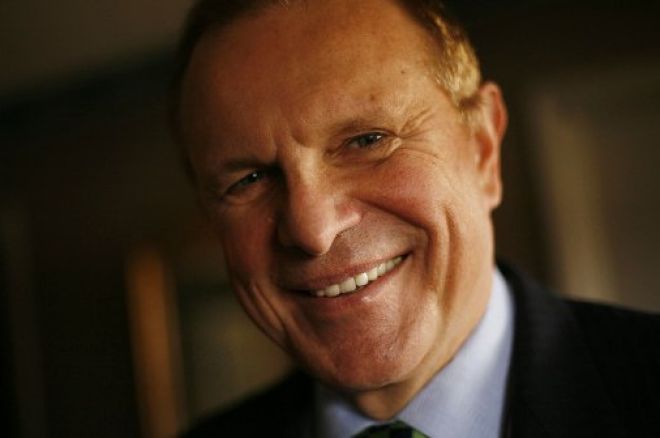 New Jersey State Senator Ray Lesniak is planning a run for governor in 2017, and having one of the leading proponents of legal and regulated gambling in the influential office could have a positive impact for the industry in the Garden State and beyond.
Although Lesniak says he hasn't officially announced his candidacy yet — only that he won't seek another term in the legislature and that he's looking at running for governor — his office did send out an email last week with the subject "Longtime NJ senator announces bid for governor."
"My official position has been that if enough people show their belief and support for me that I'm the best person to lead the state out of its problems, then I'm definitely running," Lesniak told PokerNews in a phone interview.
In his 37 years as a leading Democrat in the New Jersey legislature, Lesniak has shown a dogged persistence to push for laws and moneymaking opportunities he knew would help the state even when his initial attempts were stonewalled.
Lesniak first introduced the legislation that brought legal and regulated Internet gambling to New Jersey in January of 2010. He got the bill passed a year later, only to have it vetoed by Governor Chris Christie. He reintroduced the bill in 2012 with changes to address concerns brought up by Christie, and when Christie conditionally vetoed the bill by noting additional changes he wanted, Lesniak got the bill back on his desk in less than three weeks to finally get a signature.
"New Jersey will have a fighter if I get there, that's for sure," Lesniak said.
Christie, who has announced his candidacy for president in 2016, is serving his second and final term. Lesniak has been one of the Republican governor's harshest critics in all matters, often making inciteful and immensely quotable digs at Christie's expense.
Over the years in talking with PokerNews, he's called Christie clueless, accused the governor of delaying PokerStars' application for a license, said he was too distracted by personal scandals to court other states to join New Jersey as partners in online gambling, that he was beholden to Sheldon Adelson, and more concerned with national political ambitions than the future of Atlantic City.
Ultimately, Christie has been one of the friendliest governors in the nation in regards to online gambling and the expansion of gambling, though it took him a while to come around.
"He has been supportive, but I dragged him there," Lesniak said.
If he does become governor, Lesniak indicated that he would fight to make sure Adelson's effort to shut down Internet gambling at the federal level doesn't undo what he started and push for expansions to make New Jersey the Silicon Valley of Internet gambling that he predicted when his legislation was approved.
He wants to be aggressive in courting other states to join New Jersey in creating online poker liquidity, and to permit people from other countries in which online gambling is legal to play on the Atlantic City sites. He introduced legislation to integrate international jurisdictions last year but the bill has seen no movement.
"I would be a champion for expanding New Jersey online gambling internationally and would fight any further efforts to curtail it," Lesniak said. "Being governor would certainly improve the weight of my positions on Internet gambling and sports betting. The reason I am seriously considering running for governor is that this state needs more effective leadership in all areas. Bringing in additional revenues is a big part of that, and I've made clear my belief that there's money going outside the state for illegal offshore gambling that I want to bring back in the state."
Lesniak's also been leading the battle to bring sports betting to New Jersey. The state's challenge of the Professional and Amateur Sports Protection Act of 1992, which basically gave Nevada a monopoly on legal and regulated sports betting in the United States, is awaiting a ruling from the U.S. Third Circuit Court of Appeals.
"Hopefully in two years we would have won this fight already, but if we lose in the Third Circuit then we'll need a governor who really believes to fight Washington," Lesniak said. "I would take the fight nationally, and if we have to go to Congress to change the law it will give me more support and firepower to do so as governor."
*Lead photo courtesy of blog.nj.com.
Want to stay atop all the latest in the poker world? If so, make sure to get PokerNews updates on your social media outlets. Follow us on Twitter and find us on both Facebook and Google+!