Online Poker Pulled from California Hearing; Horse Racing Tracks Adverse to Compromise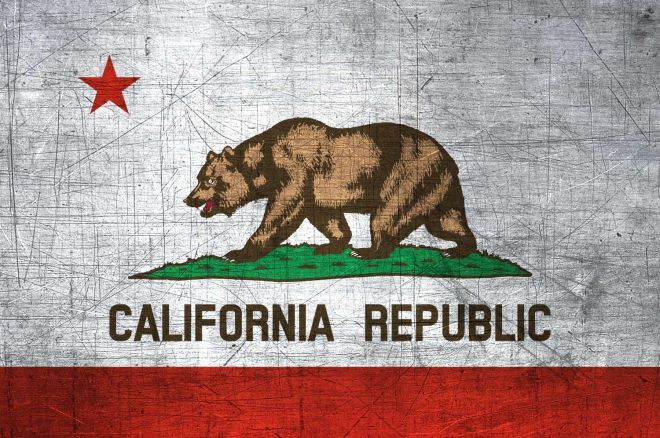 Online poker was not discussed at Wednesday's California Assembly Governmental Organization Committee hearing, as Assemblymen Mike Gatto and Reggie Jones-Sawyer both opted to remove their bills from the agenda.
Gatto indicated that he was not moving forward with his bill at this point because of the lack of a consensus among the state's gaming stakeholders. This was the last of the online poker hearings scheduled in California this year, and it's unlikely a hearing will be added in the remaining months of the session unless significant and unexpected progress is made to break the stalemate on the issue of a bad-actor clause and particularly the participation of racetracks.
Judging by the response from the horse racing industry on the compromise offered by Pechanga chairman Mark Macarro at last month's hearing in the committee, there is no end in sight to the deadlock.
Macarro made a proclamation at an otherwise woefully repetitive hearing by restating an offer of revenue sharing that had been made to racing in private, and adding in the possibility of tracks entering into partnerships with licensed operators as affiliates.
With only three to five sites projected to be successful in California, revenue sharing and affiliate relationships could be the most profitable routes for the racing industry. They wouldn't have to pay for licensing fees or someone to run the website, nor spend money on marketing and generating traffic. With those upfront costs, it would probably take sites more than five years to show a profit, and that's if they make survive. Serving as an affiliate and receiving revenue sharing could be all the reward without the risk.
Horse racing industry lobbyist Robyn Black joined the chorus in summarily rejecting the offer.
"Why should we have to compromise when we have a legal opinion that we're legally entitled to participate as a licensee?" Black said. "If we had no right to this new form of gaming in Internet poker, do you think five tribes would be OK with our participation? You can't keep horse racing out. You can't make us compromise on something for which we shouldn't have to compromise. The only reason they are trying to offer a compromise in our opinion is that they know we are legally entitled."
Keith Brackpool of the Stonach Group, the largest thoroughbred racing company in North America, spoke out against the offer and insisted on a level playing field in response to Macarro's proposal at the hearing. Joe Morris from the Thoroughbred Owners of California also rejected the offer, according to Online Poker Report.
Black doesn't argue that there is a strong possibility that tracks would not offer their own online poker site if given the opportunity of a license for which they are fighting. Start-up costs would be prohibitive for a struggling industry, and while many tribes and card rooms have made partnerships with proven platforms to be ready to offer online poker, tracks haven't taken that step. To make the attempt would be quite a risk.
"Let us risk what we're going to risk," Black said. "Nobody out there is saying to Rincon they can't have a license because it would be a better deal for them to take a revenue stream."
She provided three reasons why horse racing won't compromise on being allowed to receive a license to operate an online poker website, even if they might not use that license.
There's a lack of trust between the tracks and tribes. They give up their right for a license and then there's no guarantee that any of the tribes will join affiliate relationships with them, or that those relationships would continue past the initial phase. And if wagering moves to new technology in the future, the tribes can use this precedent to shut out the tracks.
Horse racing took a big hit the last time the tribes got an expansion of gaming and aren't going to let it happen again. When Prop. 1A passed in 2000 to allow Indian tribes to offer casino games, she says horse racing in the state lost 45 percent of its revenue. Tracks were granted Internet wagering the next year as a way of compensation, and it's been the only growth segment in the industry. They fear Internet poker could cannibalize online wagering on horses, and aren't going to risk that market share if they aren't allowed to fully participate.
It's their right. They have a legal opinion that tribal exclusivity doesn't apply to this new format for gambling. They are the only ones currently offering online wagering in the state. They have promises that legislators won't pass and the governor won't sign a bill that goes against their wishes. So why should they compromise just to make the tribes happy? If it does turn out that there are better ways for tracks to profit from online poker than to operate a site, they will be able to enter into affiliate arrangements and possibly have more leverage to do so with licensing an option.
"All we're asking for is fair play," Black said. "Are we supposed to give in to bullies on the playground?"
*Lead photo courtesy of blog.lib.umn.edu.
Want to stay atop all the latest from the 2015 WSOP? If so, make sure to get PokerNews updates on your social media outlets. Follow us on Twitter and find us on both Facebook and Google+!