Pennsylvania Shows Big Promise Towards Regulated Online Poker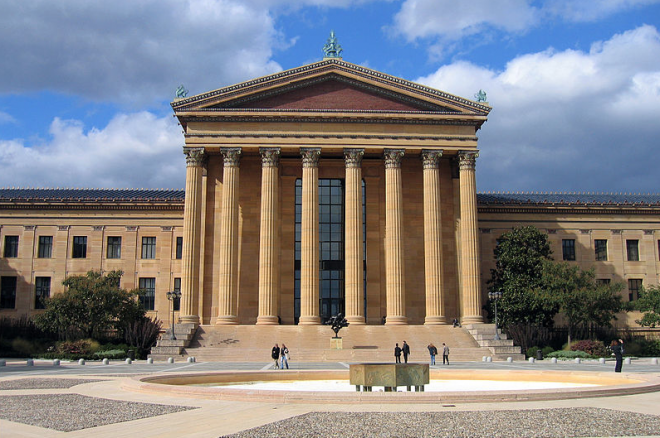 A hearing in the Pennsylvania Senate Community, Economic and Recreational Development Committee on Wednesday showed why the Keystone State has passed California in likelihood to move Internet poker legislation: unity.
While the gaming entities in California remain hopelessly deadlocked on who should be allowed to participate in an online poker market, Pennsylvania casino representatives spoke largely in unison on what is needed in an iGaming bill.
The hearing, which can be viewed in its entirety here, came one day after committee chair Kim Ward introduced SB 900, which seeks to legalize and regulate Internet gambling. There already is an iGaming bill in the House from Rep. John Payne.
The one major dissenting voice at the hearing was the representative from Sheldon Adelson's Sands Bethlehem Casino. Interestingly, Sands Bethlehem president Mark Juliano focused his objections more on economic factors than moral issues. It has long been argued that Adelson's objections to Internet gambling are more economically motivated than the moral outrage he has expressed.
"Approving these proposals will undermine the operators who have built destinations, place thousands of jobs at risk and potentially end investments in existing facilities," Juliano said. "Internet gambling is a job killer. It seeks to move jobs from casinos in Pennsylvania to server farms in foreign countries."
The casino representatives who followed all spoke to the contrary, particularly to Juliano's assertion that the Pennsylvania casino industry is strong and successful. Others noted gambling has peaked and is receding in Pennsylvania.
"Internet gaming will not cannibalize brick and mortar casinos in our state," said Eric Schippers from Penn National Gaming. "In fact, the opposite is true. New Jersey casinos report that between 75-85 percent of online players are new to them or were long-lapsed customers. We believe that iGaming is a vital tool to enable the Pennsylvania gaming industry to continue to evolve and protect what we built here."
Schippers projected that online gambling in the state would produce $250 million in total revenue for year one and $350 million for year three and beyond.
Richard Schwartz from Sugarhouse Casino indicated that the positive impact online gaming would have on brick and mortar casinos is just as important if not more so than online revenues. Michael Cohen from Caesars Interactive provided further evidence from Caesars' experience in New Jersey.
"We've seen that over 60 percent of our players in New Jersey for online are in the age group of 21-39 years old, and in brick and mortar that's less than 30 percent of our players," Cohen said. "That's a huge demographic we are not addressing at our brick and mortar casinos who we want to entice to be there."
An obstacle for that synergy would be the Senate bill's in-person registration provision, which Schwartz compared to Netflix customers having to register at a local movie theater.
"If we force younger patrons to go to a facility, they will continue to play on offshore sites and not play in Pennsylvania," Cohen said.
In-person registration to bring customers into a casino seems like a good idea at face value. California Assemblyman Mike Gatto originally included the idea in his bill, but quickly abandoned the notion once the problems were explained to him.
The only casino representative who spoke out in favor of in-person registration was Bob Green from Parx Casino.
A universal sticking point in the Senate bill was the astronomic 54-percent tax rate on gross Internet gaming revenue. New Jersey's rate is 15 percent. Rep. Payne's House bill has no in-person requirement and a tax rate of 14 percent. These seem like issues that can be worked out in the Senate.
Schippers projected that with a 54-percent tax rate and $10 million license fee, Penn National Gaming would lose $20 million over the first three years offering online gaming. Schwartz noted that operating margins in online gaming in Europe and across the globe are about 20 percent.
"When you add a 15-percent tax rate, the margins are about five percent," said Schwartz, who added that meeting the standards for geolocation and identity verification would also cost more than in Europe. "If tax rates are higher than what we see in New Jersey, I think it would be very challenging for anyone to see profits and grow the industry here in Pennsylvania."
Want to stay atop all the latest from the 2015 WSOP? If so, make sure to get PokerNews updates on your social media outlets. Follow us on Twitter and find us on both Facebook and Google+!