Europe in Pills: Sports Wagering in Spain, Portugal Regulation, No Changes in France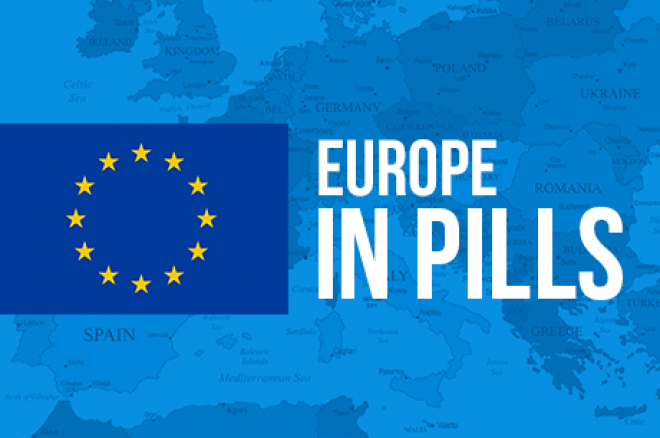 Licensed online gaming operators in Spain are now allowed to offer games outside of poker, including sports betting and slots.
According to DLA Piper, a legal firm specializing in gaming, 53 new licenses were granted by Spain's gaming regulatory authority, The General Directorate of Gaming (DGOJ) on June 2. Gaming operators were notified through an email which included a link to the DGOJ's electronic site. Operators can quickly discover if their requested licenses were granted by logging into their electronic accounts.
PokerStars Announces Its Plans to Launch Sports Wagering and Slots in Spain
On the heals of this news, PokerStars has already announced it plans to offer both sports wagering and slots to its customers in Spain. PokerStars recently launched sports wagering to many other markets earlier in the year.
PokerStars currently dominates the Spanish marketplace with over double the amount of ring-game players playing on their site when compared to all the other licensed competitors combined. It appears that the poker room wants to make further in-roads into Spain, since in addition to its announcement of new games, they also have made other strategic decisions including signing football superstars Cristiano Ronaldo and Neymar Jr. as brand ambassadors.
Portugal Prepares For Regulated Online Gaming
On Feb. 26, Portugal's Council of Ministers approved a bill that will regulate various forms of online gaming, including poker, in the country. The country's government estimates that new gaming legislation could generate additional fiscal revenues of €25 million for the country. It is expected that the regulatory framework will become law of the land by the end of this month.
An anonymous source recently told eGaming Review that due to the restrictive tax regime in place, Portugal could find itself in a position of only having a "handful of licensees and a very large black market."
While the tax may prove not to be restrictive for operators offering online poker, it could prove to be the case for those offering online sports wagering. The country has planned for its e-gaming tax rate to be eight percent of turnover up to the first €30 million, before rising to 16 percent on any additional turnover. The decision to tax on turnover instead of profit could be problematic for the profit margin of online gaming operators even at the lower level.
Various experts have warned that this aggressive tax regime could do more harm than good. PricewaterhouseCoopers (PwC) warned the Portuguese government that the online sports betting tax could cost the government an estimated €20m million in tax receipts. The Remote Gambling Association (RGA) agrees with PwC stating, "Current taxation plans will lead to the loss of competitiveness for regulated operators and encourage consumers to use the non-regulated market."
While experts do not believe that the taxation rate for licensed online operators offering sports wagering will change before implementation, according to eGaming Review, they are still urging for it to be reviewed.
"We know that there is pressure for the tax rate to be reviewed," Margarida Leitão Nogueira, a lawyer at ABBC in Lisbon, said. "At this stage there will not be a change, but in the near future we don't know if the pressure or the legal issues arising from the taxes may lead to a review."
Gaming Legislation in France Unlikely to Change Before the 2017 Presidential Elections
While many industry experts are calling for changes in the gaming regulatory structure in France, it is unlikely any will be made before the 2017 presidential elections. Many believe that the high taxation rate, along with the ring-fenced environment has both staggered growth in the local market and have encouraged grey-market operators to operate without a license.
In an interview with eGaming Review, France Pari chairman and CEO Hervé Schlosser explained, "The momentum will come with the major political changes in France, particularly with the presidential elections in 2017. I doubt the government will do anything with elections less than two years from now as it would be something that would be quite risky to change taxes."
Additionally, online casino slots are not expected to be regulated in the near future, allowing grey market operators to fully control the market. However, it does appear France is considering allowing other types of online casino games sooner rather than later.
Diane Mulleneux, head of gambling and gaming at Pinsent Masons explained, "ARJEL's president Mr. Coppolani indicated that virtual slot machines are not to be expected any time soon, being considered as too addictive and therefore too risky. However, he did suggest that the authorization of some other types of casino games could be considered, but not in the near future,"
Get all the latest PokerNews updates on your social media outlets. Follow us on Twitter and find us on both Facebook and Google+!