Your Casino Room is Ripping You Off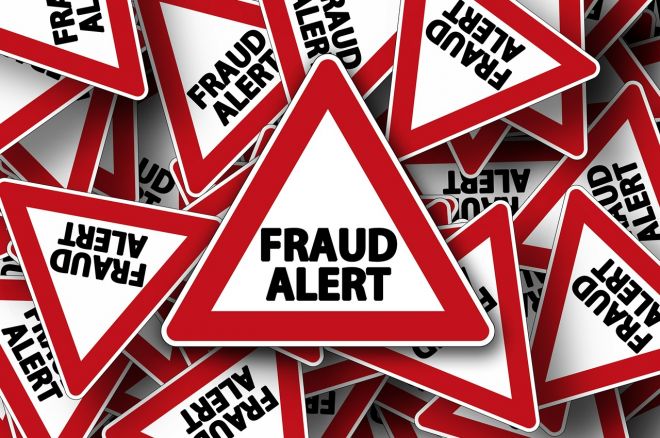 Online casinos can be pretty sneaky sometimes, especially if you play at the wrong ones.
A couple of weeks ago, we went through some online casino security taboos you should break. Today, we are here to discover if your online casino is ripping you off or not. My guess? It probably is - especially if you had to use your credit card to transfer money to your account.
If you want to know whether you are playing at the best possible room, have a look at the few quick bits of advice included in this article. You may finally realize that there are a bunch of good rooms that offer you a lot more that the one you currently play at. Actually, some are even ready to pay you to play - go figure!
Here's Why Your Casino Room is Ripping You Off
1. It asks you for your money. Right away.
Unless you already know that you are going to give your credit card details and your hard-earned money to the best casino room in the world, don't pay before you play.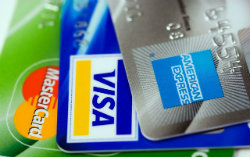 Some casino rooms like to ask their players to make one tiny deposit as soon as they open an account. This, they say, will give them the "great chance to head to the table and start to win big" without wasting any precious time.
If this sounds familiar, if this is what the casino of your choice is asking you to do - don't be afraid to say no, thank you. A lot of casino rooms out there are ready to give you free money to play with, and you should never feel obliged to spend your money only to discover whether you like a site's offer or not.
Let's make an example. Paddy Power Casino gives you €5 to play for free as soon as you complete the signup form and confirm your email address. Similarly, Slots Magic offers you 99 free spins for you to try their slots before you even consider making a deposit.
When a room gives you a no deposit bonus, it's usually a good sign. Not only because you get free money to play (duh!), but also because it shows how the people who run the casino room are sure you will love what they have prepared for you
Want to know more about the no deposit bonuses available right now? Open this page. You'll find them all.
2. You can't see what games it offers. Unless you pay.
This is just ridiculous. Would you buy a car without even sitting in it? Would you rent a flat just because the building looks beautiful? Would you marry a girl you have never even spoken to (well…)? To open an account at an online casino you know nothing about, it's plain stupid - let's just take this as a fact.
Here's The Golden Rule: if a casino tells you that you need to sign up to find great games and amazing promos, close the website and never head back to their internet page. They are a fraud.
Gambling is not about promises; gambling is about facts. You need to know that you are putting your money on the right bets, as you need to know about all the games that you will get access to once you have filled out the registration form. And this has to happen before you give them even just your email address.
Let's take the same example we used on #1, and let's have a look what Paddy Power Casino does: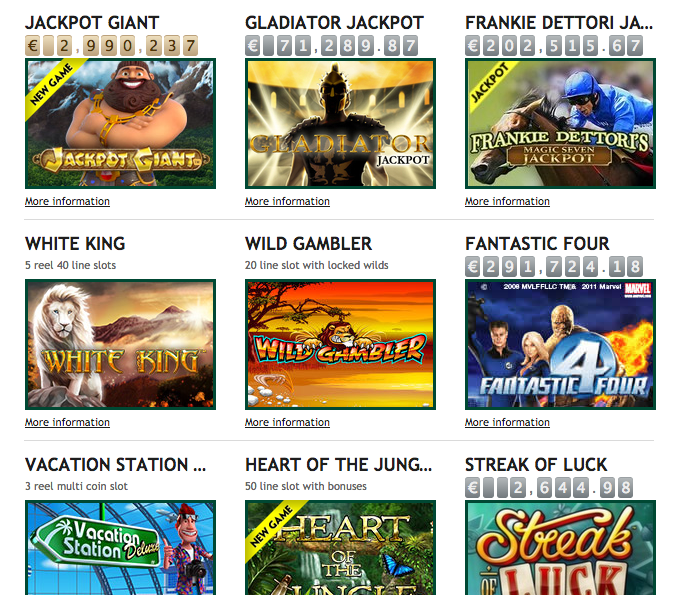 (Click here to open Paddy's games page on another tab)
See? Everything is there. They tell you exactly what games you are going to find, how much you can win and, look! If you want, you can also try all of them for free before you use your €5 no deposit bonus!
Transparency is essential. When you stumble upon a casino room that is all about promises - don't stop, don't fall for their lies or your disappointment will be directly proportional to your deposit.
Only go for legit rooms that have easy-to-understand promotions and that don't hide their Terms & Conditions in some forgotten pages hidden so well that not even Indiana Jones would be able to find.
Quick Tip. If you are looking for a good, legit online casino, have a look at:
#3. The apps for iOS and Android are "Coming Soon"
When a casino tells you that their fabulous mobile apps are "coming soon" - leave. It's probably just a cheap lie they use to justify the fact that they do not have any casino apps.
Think about this: for how pretty their 'temporary' mobile landing page may look like, you don't know when it was launched and you don't know for how many days (weeks? months?) it has tricked players into thinking that they were only moments away from enjoying casino games on their mobile devices.
Need an example? I won't name any of the bad guys out there but, again, let's take Paddy Power Casino. Here's what their site says:
Click here to head to Paddy Casino and see their offer in full
See the difference? Their app is there, it has precise requirements, and it works on a specific set of devices (iOS, Android 4.1). This is what you should go for, these are the casino rooms you can trust because - amazingly enough - they really do what they promise!
Also, Paddy Casino is not the only one offering mobile gaming. If you are looking for a great mobile casino room, have a look at these 5 mobile gambling apps. You'll love them.
So What Now?
If the casino room you found on Google is all about money, it is ripping you off. If it asks you to do something to see the games on tap, it is ripping you off. And if it has a lot of cool "coming soon" features - oh boy! Isn't it ripping you off!
Online casino gambling can be pretty sneaky sometimes, especially if you don't pay enough attention to what happens around you and you trust the promises of some flashy websites. If you want a legit, safe, and fun online casino - have a look at this page or visit www.casinosmash.com - as those guy's job at that site is exactly to help you find what you like and keep the bad guys away.
Want to stay atop all the latest from the poker world? If so, make sure to get PokerNews updates on your social media outlets. Follow us on Twitter and find us on both Facebook and Google+!