Betway Poker Wants Poker Pros to Stay Away From Your Table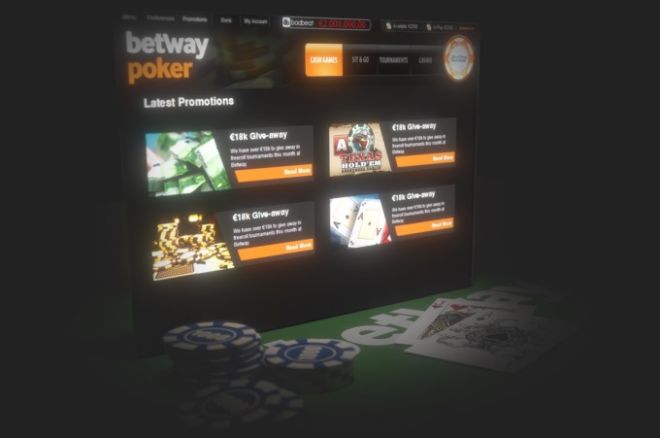 On September 22, 2015, Betway Poker, part of the Microgaming Poker Network (MPN), will roll out a new approach to keeping recreational players safe and protected from predators that could be tracking them by their screen name. The new policy will allow a player to change their screen name after 1,000 real-money hands have been played or every 30 days, whichever comes first.
Betway Poker has been in the online poker industry long enough to know what it takes to keep a field of happy, recreational players at the tables without having to post a big sign that reads, "BEWARE OF SHARKS!"
It is true that the element of both skilled and recreational/new players is needed to keep a poker community alive and well. But with the sophistication of poker tracking software and data mining (purchasing hands not played by the buyer), coupled with the fact that many skilled players have set up their own system of identifying a weak player, the element of fun is missing for many new and unskilled players.
Checking one's hand history allows a player to look back over hands and how they were played — a valuable tool for assessing your own play and that of others at your table/s. With the new policy going into effect, the option to track a player from table to table (if they opt to change their screen name) will be removed since it's difficult to determine the skill level of a player if you only witness a few hundred hands they were involved in.
Keeping the pros from hunting you down by your screen name and using previously acquired knowledge or trackers on your play is only one of the features Betway Poker provides to keep the fun and action moving at the online poker tables. In order to fully appreciate everything that's available, you have to enter the poker lobby and take a look around, get involved, check out the promotions, games, and the software.
Betway offers an exceptionally BIG match deposit option when you register through PokerNews' links. You're going to get a 200% match up to €750 bonus on your first deposit. That's a kick-starter for your bankroll!
Set up your new account now and get ready for everything Betway Poker has to offer.
New players will be invited to play in €9000 worth of freerolls and other tournaments. Within six calendar weeks from the time you register, you're going to get an invite to play in six weekly €1000 New Player Freerolls and to give you more options to build your new bankroll you'll be invited to six weekly €500 Added New Player turbo tournaments.
If you want the option to play at a table where everyone is anonymous, that's available too at Betway's Anonymous tables. You won't know who you're facing off against – but your opponents won't either. You can get in and bluff, play tight (that's no fun but it can be profitable at times), show them the best hand, cash out, and tear up the tables and leave them crying without leaving a footprint. Sweet!
The Sky's the limit at Betway Poker but if you don't sign up and start exploring, you're going to miss all that value. Better yet, at Betway you can hideout in plain sight. Get started!
Want to stay atop all the latest from the poker world? If so, make sure to get PokerNews updates on your social media outlets. Follow us on Twitter and find us on both Facebook and Google+!