Discover South Africa's Poker Scene with Ashlee de Lange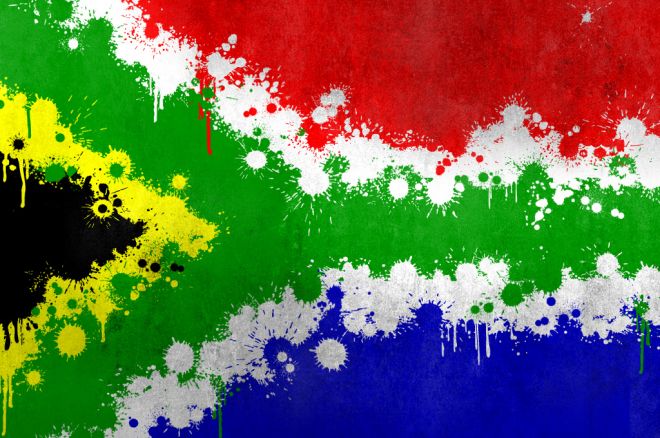 Poker is popular on just about every continent throughout the world, including South Africa, where players can choose to play their games at many land-based casinos throughout the country or at a dedicated online poker room created exclusively for poker players living within its borders.
A well-known name in online poker circles, South African poker player Ashlee de Lange can be found under the handle of "elemeNt_za" on PokerStars and PocketFives, where he is currently the No. 1 ranked online poker player in the country. PokerNews recently sat down with de Lange to learn a bit about what the poker scene is like in the country.
Before heading into what the poker is all about in South Africa, we wanted to learn a bit about how de Lange became involved in poker, along with the reasons for his success. The player shared with us that he started playing at 17 years old and on South African sites.
"I remember going to school and listening to my best mate, Steve, tell me that he had won some cash playing poker," de Lange said. "At the time, I was a waiter and for me this sounded like a great opportunity to make money doing something away from the system. My mom was really ill and did not have money for health insurance. I was worried about how we were going to make money to help her, living alone with a single mom, who was sick. It was super tough. I felt like it was on me to help her, and I saw poker as that means to an end to do so. I started studying poker and learning by watching others."
De Lange was able to quickly move his poker game to the next level, as he said that he caught on almost immediately and started crushing soft South African multi-table tournaments (MTTs).
"I invested a lot of time into poker and moved up quite quickly in the South African scene," de Lange said. "I moved my play to PokerStars in the middle of 2012, and realized how much more difficult it was to win. But, like anything, it's a process and I have been lucky enough to work with some amazing coaches, including Tournament Poker Edge instructors Danny "DannyN13" Noseworthy and Ben "KidCardiff6" Warrington, who are both great guys.
"Ever since, I have been adapting to PokerStars and trying to improve wherever I can. All the respect to poker players out there. I think it's one of the most mentally challenging things you can do for a living. I think what's helped me the most in the poker industry is having friends who understand the nature of the game, talking about spots with them, and venting bad beats. In general, I think the poker community is really friendly and inviting, and I have a ton of respect for everyone in the community as a whole. I have learned a lot from different players, which has helped me grow as a player. Just a big shout out to my best mate, Steve, for all the support. Without him I would never even known about poker."
We also discovered from de Lange that there used to be two online poker rooms dedicated solely to players in South Africa. De Lange shared that, "the first casino in existence that closed down was 3 Piggs Poker and the other site that's still in existence is the Silver Sands Online Casino South Africa."
While Silver Sands is only available to players in South Africa, a country with a population of almost 55 million people, the online poker room is ranked 48th in the world, according to PokerScout.
De Lange shared with us that despite the site being small, there is plenty of action to be had.
"Currently, Silver Sands runs a 50K guarantee and a 20K guarantee during the week with an array of smaller MTTs ranging from the 1K guarantee to the flagship 175K guarantee on Sundays," de Lange said. "I believe they host about 25 to 30 MTTs a day. Since the site is only available to players in my country, all the games are held in South African rand. At the moment one US dollar is about 13.8 rand."
As for the live poker scene in South Africa, we learned that the nation's largest city of Johannesburg is a hotbed of poker activity.
"I think the best casinos to play at are probably in Johannesburg and have cash games and MTTs running pretty much every day," shared de Lange.
De Lange also enjoys poker in the country's third largest city of Cape Town.
"My favorite place to play is probably in Cape Town," he said. "It's a beautiful city, the people are friendly, and the casino looks pretty sweet."
De Lange went on to tell us about how big live poker is in his home country, stating, "The live scene in South Africa is pretty great, to be honest. I recommend anyone to come down to our country for a poker holiday and play. The World Poker Tour (WPT) is coming up next month. We also have hosted World Series of Poker Africa (WSOPA) events, along with many others big tournaments."
In case you are curious the WPT event de Lange is referring, the WPT Emperors Cup Poker Classic, kicks off on Oct. 23 at the Emperors Palace Hotel Casino in Johannesburg. The series is highlighted by a $5,000 High Roller and a $3,600 Main Event.
Last year's Main Event champion, Dylan Wilkerson, had nothing but praise for how the events were held and is looking forward to the WPT's return to South Africa next month. He stated on the WPT website that, "My experience in South Africa was phenomenal from start to finish. The staff at Emperors Palace ran a great tournament series, and my time spent both on safari and visiting Cape Town was second to none. I can't wait to head back in October."
The WSOP first hit South Africa in 2010 at the Emerald Resort and Casino in Vanderbijlpark near Johannesburg, before returning to the country again in 2012 and 2013.
De Lange also shared with us his reasons why live poker in South Africa is great.
"We have some top class players in South Africa including, Jarred Solomon, Darren Kramer, and Greg Ronaldson," stated De Lange. "Also, who could forget Ray Rahme's third-place finish in the WSOP Main Event in Las Vegas in 2007. There are also quite a few South Africans have done pretty amazing things abroad."
Speaking of Kramer, he holds the honor of winning one of the exclusive PokerNews Cup events. Back in 2008, Kramer outlasted a field of 175 players to etch his name in the PokerNews Cup history books and claim the top prize of $140,575.
De Lange continued to explain about his favorite casino and where poker players should consider visiting.
"I think my favorite casino is probably the Monte Casino in Johannesburg," said de Lange. "It has an array of nice restaurants and shops, as well as great MTTs and cash games. I would recommend if you want to come to South Africa for poker, go to Johannesburg. However, if you want to go for some holiday and a nice scenery, Cape Town is your city. It features the most awesome nightlife in South Africa and the people are generally very friendly."
As for poker regulation in South Africa, back in Jan. 2015, it appeared that online poker regulation was making some headway. However, there has been no recent talk of any movement on legislation.
"With regards to legality, it's more of a gray area with most players unsure and continuing to play," de Lange said. "However, with the way poker is going, I'm sure poker will eventually be legalized everywhere."
Lead photo courtesy of deviantart.net.
Get all the latest PokerNews updates on your social media outlets. Follow us on Twitter and find us on both Facebook and Google+!