The Betting Corner: Get Ready To Bet On the Premier League
Stuart Garlick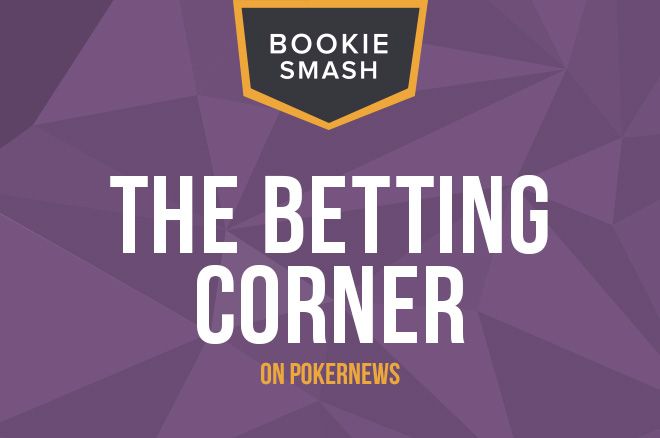 It's been two weeks of utter torture for the Premier League football fan, as he waits for the international fortnight to come to an end so he can put his thoughts back on the serious business of the Barclays Premier League. I'm not saying that international football isn't important, just that it's usually less exciting than the rough-and-tumble of a league match.
BookieSmash will help you get the best value out of the coming weekend; here's how.
We've got our regular top bets and picks feature, covering matchday five of the Premier League, as the teams get more settled and the players become more established, this is when knowledge will really help you in sports betting. You need to have the inside line on who's playing, who's playing well, and where. That's where we can help you. Take a look and see the great potential returns available to you.
The team that's been doing all the running in the first four weeks of the Premier League season is Manchester City, which looks about as close to the perfect club side as it's possible to get in modern football. We all know that money from Abu Dhabi helped to craft this dependable, strong side, but will it stay at the top? And, to paraphrase Talking Heads, how did it get there? We think we have the answers in our Stats Betting Focus.
The big game of the weekend is across Manchester, at Old Trafford, where Manchester United takes on a Liverpool side that has made the word "inconsistency" a trademark in recent games. To go from a solid nil-nil draw against Arsenal to getting tonked 3-0 at home to West Ham United suggests either transition, or something wrong, at Liverpool. Who will prevail in English football's longest-running rivalry? Check out our betting guide.
International football, like love, can hurt sometimes. Some prominent names in the world game have been knocked for six by the changes that have occurred in Euro 2016 qualifying. We take a look at the teams we didn't expect to see near the bottom of the group standings, but who must now face the very real prospect of watching other people enjoy a party next summer that they thought was meant for them.
It's not only football season — the NFL has also started another campaign of tough intensity. If you love betting on sports, you'll want to involve yourself in American football, a sport devoted to stats and marginal gains to win matches, and where you can use your knowledge to get great returns. Take a look at our betting guides, including a preview of the New York Giants' trip to play against the Dallas Cowboys.
Get all the latest PokerNews updates on your social media outlets. Follow us on Twitter and find us on both Facebook and Google+!