My Poker Calendar: Everything Poker, and Every Out You Need To Hit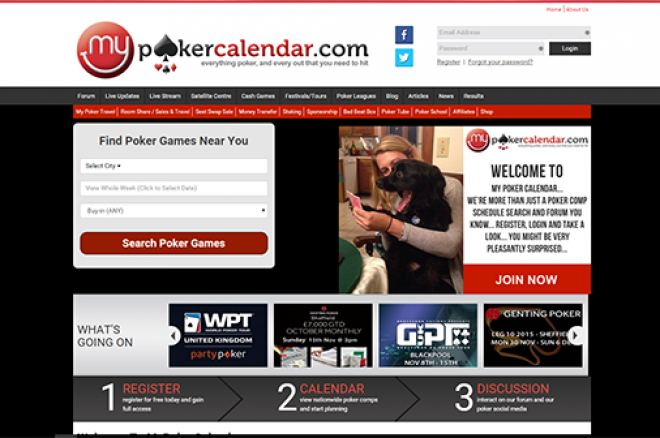 Thanks to the Internet, there is a wealth of information out there when it comes to poker. Be it where the next major live event is, the latest poker news, or the most-read blogs, it's heavily accessible for all.
The problem lies in that you often have to trawl through several different sites to grab all of the information that you require. Darting across multiple websites could be a thing of the past thanks to an idea that Preston's Kevin Houghton had a couple of years ago, an idea that has finally come to fruition in the form of My Poker Calendar.
Almost 14 years ago to the day of My Poker Calendar's launch, a then 24-year old Houghton launched a children's sports coaching company called Teamtheme, turning it into an overnight success. Houghton stepped down from the company in September 2014 after 13 successful years.
An Idea Is Born
While running Teamtheme, Houghton had a lightbulb moment, an idea that started him on his quest to create My Poker Calendar.
"In November 2013, I came up with the idea of My Poker Calendar because people were continually asking me where and when poker tournaments were," he said. "For the next two years, I trawled through various website and created a physical calendar. I used to write on the games I wanted to play, doctor's appointments, my daughter's activities, etc., and thought there must be a better way to do this."
I first learned of My Poker Calendar when I was reporting at the Grand Prix Million at Dusk Till Dawn. Houghton asked me where the updates were because he couldn't find them and a few others at his tables had wondered why there were people walking around taking notes. A quick chat later and Houghton introduced me to his plan.
Houghton plans to link up all of the various outlets on his site and make them accessible within two or three clicks, a poker portal if you like.
My initial thought was that Houghton was trying to compete with some of the more established sites, but this is not his game plan; he wants people to be able to find the information they require wherever it is hosted.
"There's no point taking on the bigger sites," he said. "PokerNews is already there for news, Fraser MacIntyre already does all of the travel side of things, and there are various forums that players read."
Instead, Houghton plans to link up all of the various outlets on his site and make them accessible within two or three clicks, a poker portal if you like.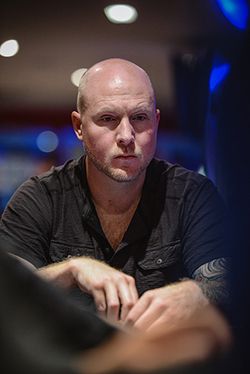 "I won't be out blogging the World Series of Poker or employing someone to do that, but if you are there blogging it or your teams are then I want the link to put on My Poker Calendar, and I will point people towards your work," Houghton stated.
Create Your Own Poker Calendar
Another area that is sure to be a hit with poker players is the poker calendar where users can search for upcoming tournaments up and down the country, drag them onto an actual calendar and print them out so they can keep track of the dates. Players will be prompted with notifications about upcoming tournaments when they log into My Poker Calendar, with the ability to sync to smartphone currently in development.
"If you want to find a local poker tourney in Bournemouth on a Thursday night in two weeks time because you are down there on business, you'll be able to find it within two to three clicks," Houghton said. "You'll also be able to choose 'add to calendar' and build your schedule to plan your week, month, and year for all your poker requirements."
Several similar sites have sprung up over the years, with most falling by the wayside. What makes Houghton's project different?
"What sets me apart is I don't have to worry about going to work in the morning," he said. "I'm my own boss, always have been, and although I'm running other business and projects, I have the time to dedicate most of my energy into My Poker Calendar. It's a massive passion of mine."
The Facebook of Poker?
Another area that helps My Poker Calendar stand out from the crowd is the social aspect of the site. Houghton described to PokerNews that he has plans to have his site become "the Facebook of poker," although he admits that this side of the business will take some time to grow.
"I have created some modules on the site that would do away with all of the poker groups currently on Facebook if everyone embraced the idea and joined the site," he said. "For example, if you're playing a tournament at Dusk Till Dawn and need a bed for the night, you could be sat next to someone who has a spare bed and not even know it. You can put a shout out in the relevant module on My Poker Calendar and have your accommodation problem fixed."
The biggest obstacle that Houghton faces is keeping the website up to date with all of the current events. Around 80 casinos in the United Kingdom have regular poker schedules, which often change at a moment's notice. Initially, it will be Houghton who works his way through these schedules although he is looking for people to jump on board, on a voluntary basis in the first instance.
"If anybody out there is willing to help input and update the cardroom poker schedules and be a part of my team, then I want to hear from you," said Houghton. "I'm looking for four to six regional representatives on a voluntary basis initially that, when trained and explained, can handle the data for 10 to 15 cardrooms close to where you live. As time goes on and the site, and the membership and the readership grow I would be looking to reward my team and helpers with freerolls into major poker tournaments every month, or maybe even a wage!"
In a day and age where the big corporate companies seem to wield all of the power, it's refreshing to see an everyday man, someone with a real passion for giving poker players what they want, attempt to enter the market with something new. For that alone, My Poker Calendar deserves your support.
PokerNews or any of its related companies is in no way affiliated with My Poker Calendar or any of its products.
Want to stay atop all the latest in the poker world? If so, make sure to get PokerNews updates on your social media outlets. Follow us on Twitter and find us on both Facebook and Google+!