Forget the Powerball: THIS Is How You Get Rich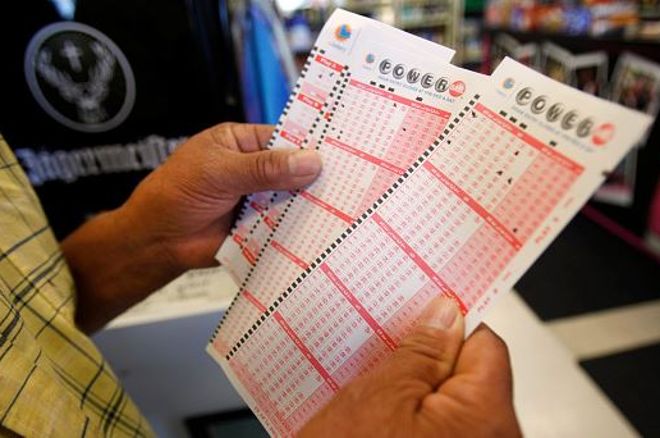 With the Powerball now at $96 million, I am sure many of you started to skim through a lot of online lottery websites thinking "Why not to buy a ticket before it's gone?" After all, who wouldn't like to turn 5 bucks into $96 million dollars, quit their job, and spend the rest of their lives traveling around the world without ever having to worry about their future?
If this is what's on your mind, I think it's time someone tells you something you don't want to hear: you are not going to win it. Not on Saturday, not next week, not next month. You are just not going to win it.
Before you accuse me of anything, think about this:
You have one in more than 292 million chances to pick the right numbers and be THAT lucky.
Wired once wrote that you have more chances to have your name randomly pulled from a hat filled with the names of everyone in the US than to change your life with the five bucks you want to burn so much.
Did I not convince you yet? Fine. Let's use some heavy artillery. The Wall Street Journal - no, not Giovanni Angioni at PokerNews, but Anna Becker at the Wall Street Journal - once published a pretty amazing infographic to show the chances that YOU have to be the next Powerball hero. Have a look at it. It may convince you that maybe the Powerball is not what you want to use your money for.
By The Way - Mega Moolah Mega Is at €5 Million
I know what you are thinking. "This dude is comparing Powerball's $96 million jackpot to a miserable €5 million cash prize. That's just ridiculous."
I agree. It makes no sense. Who would ever want to become €5 million richer? What a waste of time,
But, even just for argument's sake, let's have a look at the odds. Being Mega Moolah a 5-reel online slot with 20 symbols - the actual odds of winning the progressive jackpot on tap right now are are 20 X 20 X 20 X 20 X 20 which equals a 1 in 3,200,000 chance of the symbols lining up in your favour.
How does it look compared to the 1 in 292,000,000 chances you have to win the Powerball? Of course - you are free to do what you want and burn your money on that crazy lottery. I am sure you have a great set of lucky numbers that are going to make you richer than I will ever be. Yet, if you don't, I am not sure that the Powerball is the smartest choice here.
Did I Mention It's Free?
In case you are wondering how expensive a game at Mega Moolah is, I have good news. It's free. For a very limited time, Unibet Casino gives you the opportunity to win a lot of money at no cost thanks to a special bonus package that is available only through PokerNews and our sister site CasinoSmash.
Open an account at Unibet Casino through this article, make one deposit - and you will receive a 100% match bonus right away. How you use the free money is no one's business. You can play at Unibet's live casino, you can please your eyes at the Playboy Multiplayer slot, or you can go for that life-changing win you crave for at Mega Moolah.
What you do with your free money is no one's business. But, again, are you sure you want to waste $5 at Powerball when you could be aiming at a much easier target at Unibet? Why don't you give Mega Moolah a shot?
IMage courtesy of USAToday
Want to stay atop all the latest in the poker world? If so, make sure to get PokerNews updates on your social media outlets. Follow us on Twitter and find us on both Facebook and Google+!