Poker Staking Going Mainstream? YouStake Accepted for Venture Capital Investment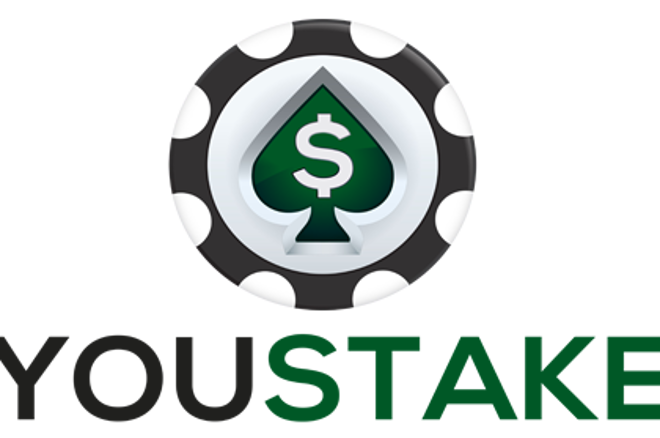 Staking players for poker events usually occurs informally or on poker forums. However, there are a number of sites that are springing up to try to bring staking poker players into a mainstream and safe environment.
One such site, YouStake, recently informed PokerNews that they were accepted by global venture capital seed fund and startup accelerator company 500 Startups for a four-month accelerator program, making it the first poker-centric company to ever be chosen as a part of the program.
Based in Silicon Valley, 500 Startups has over $205 million in assets under management with investments in over 1,500 companies since its formation in 2010. The company offers multiple types of investments with its accelerator and seed programs.
According to 500 Startup's website, over 5,000 companies apply annually for the accelerator program of which just 150 (or less than three percent) are accepted. Companies that are accepted can expect to receive $100,000 net of fees (or $125,000 gross) in exchange for five percent in equity. It is reported that the program will also provide access to top-notch mentorship, sessions with start-up experts, and office space that will be shared with other company founders.
500 Startups is excited about investing in YouStake as part of its accelerator program.
"At 500 Startups we find the very best startups no matter where they are or what industry they work in," Venture Partner Tristan Pollack stated. "YouStake is one of those startups. They are solving a real problem with the world's best players and helping them get funding to do more of what they love."
YouStake is also understandably thrilled about being accepted into the accelerator program, which they believe will help them meet their future goals.
"At YouStake, one of our main goals is to bring transparency and security to the staking marketplace," YouStake CEO Frank DeGeorge explained. "We joined 500 Startups to continue to solve problems while learning from the experts. It's amazing how much we're growing as company to support the community, and it's awesome to see Poker and Tech worlds working together."
Scott Hansbury, COO of Youstake, shared with PokerNews some of the challenges involved in poker staking. "Sports sponsorship and staking has been around for ages," Hansbury commented. "Almost every level of player needs some type of sponsorship to gain entry into events."
"YouStake is tackling the poker industry first, there are a lot of problems within the marketplace," Hansbury continued. "Most staking occurs under the table, in back rooms, through handshake deals. Others are through niche market focused forums where fans may not have access or players may feel discouraged to ask for support. The most common problems with these deals are the lack of transparency, security, and access."
Hansbury elaborated that one of YouStake's main missions is to make poker staking more mainstream while providing a safer and more transparent environment to do it.
"YouStake provides the solution by allowing the masses to get involved and sweat the action," Hansbury said. "For poker, there are 100 million fans worldwide, and the market is huge in terms of tournament entry fees and players getting staked at all sizes of tournament buy in. Their goal is to provide a safe and secure marketplace with full service capabilities that include access for fans and backers, collection of entry fees, communication among users, payouts of winnings, and assistance with tax forms. YouStake only operates in regulated environments, and it's their commitment to ensure all transactions are as transparent as possible."
We have already seen some of this in action with former World Series of Poker Main Event (WSOP) champion Greg "Fossilman" Raymer reaching out to his worldwide fans by recently selling all of his 2016 poker action, including for the WSOP, on YouStake.
While players are already able to seek staking — and investors to buy — on YouStake, it is just the beginning.
"The site launched our 'MVP' or minimum viable product.This first release of the product is bare bones but still addresses the major concerns noted," said Hansbury. "We're working on exciting new features in the near future that enhance the staking atmosphere for all users and will result in continued positive experiences."
Hansbury also informed PokerNews that the company anticipates opening a seed funding round with 500 Startups after completion of the accelerator program.
Lead image courtesy of YouStake.
Want to stay atop all the latest in the poker world? If so, make sure to get PokerNews updates on your social media outlets. Follow us on Twitter and find us on both Facebook and Google+!