Visualization, Skill to Give JC Alvarado Edge Versus Olivier Busquet in MMA Fight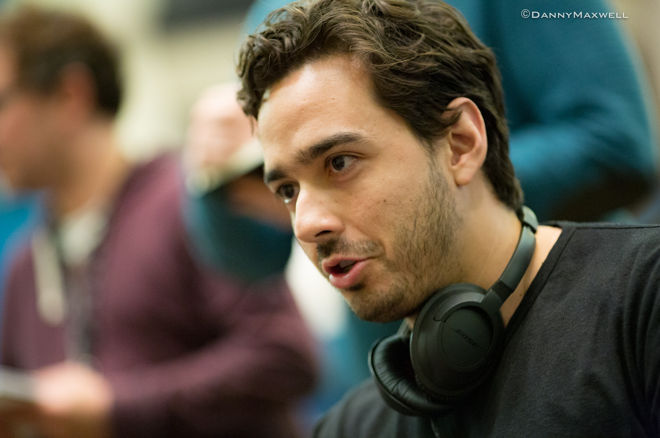 When the Ultimate Fighting Championship, the most well-known mixed martial arts (MMA) promotion in the world, kicked off way back in 1993, it essentially served as a marketing tool for Brazilian Jiu-Jitsu when Royce Gracie ran roughshod over a series of larger, stronger competitors using his family's now-famous art.
Twenty-three years later, poker player JC Alvarado hopes the result will be much the same when he fights the much larger Olivier Busquet in a six-figure match slated for some time around late April.
The two agreed to meet in combat after Busquet put out a call on Twitter looking for an opponent. Alvarado answered the call, and details were worked out. The fight is scheduled for four five-minute rounds under standard MMA rules, with a fifth round possible if both combatants are tied in the eyes of the judges. Busquet must weigh in at 187.5 pounds, while Alvarado must make 165.
On the surface, one might expect Busquet to be the favorite due to a clear size advantage, but it's Alvarado putting up $150,000 against Busquet's $120,000. That's because of a perceived skill gap between the two that tilts strongly in Alvarado's favor, as he has trained in the past, while Busquet is a relative neophyte.
"I've been going to the MMA gym since 2011," Alvarado said of his experience. "I was never consistent enough to get really good at it. I competed once in a jiu-jitsu tournament. That's my only competition, so I'm still fairly beginner level."
Alvarado took time out of training to head to the Bahamas for PokerStars Carribbean Adventure (PCA). His first foray onto the felt at PCA was short-lived, as he busted out of the $100,000 Super High Roller when he shoved a short stack over some action in front of him with jacks and ran into the kings of Cary Katz.
Is the time away from the MMA gym going to hinder Alvarado? Perhaps not, if the MMA enthusiast is to be believed. He can actually tap into one his biggest edges, he believes, without even setting foot on a mat.
"I think my edge is in the fact that I understand the game a lot better than he does, so I know how to train," Alvarado said. "Something that happens when you don't know the game is you can't visualize situations that can occur during the fight and visualize your way out of those situations. I'm thinking about it all the time."
Many athletes in the past have gone on the record about how visualization helps them succeed, so Alvarado would be no different in that respect. When it comes to the nitty gritty of actually getting into the cage and matching his skills against Busquet's, though, he likes his chances in the technical aspects of the sport as well.
In particular, as Gracie demonstrated all those years ago, having a sizable edge in the grappling department can be an obstacle that's nearly impossible to overcome since most fights wind up on the ground.
"Most likely, I'll be able to get him down, and then it'll be strength against technique," Alvarado said. "There's just no way he'll learn proper technique in six months, it's really impossible. He'll have to power through my ground game."
While Alvarado does feel he has an edge despite what he termed a fair line at the time the match was set, a Busquet victory can in no way be ruled out. Busquet is a noted athlete who excelled in track and basketball growing up, and good athletes can grasp MMA quickly and make big skill leaps, a fact Alvarado acknowledged.
"After six months, who knows, some people can get really good," he said. "But I know I'm training well. If I started off with an advantage in skill, six months later I'll still have an advantage in skill."
Want to stay atop all the latest in the poker world? If so, make sure to get PokerNews updates on your social media outlets. Follow us on Twitter and find us on both Facebook and Google+!