Help Yourself to $300K of Cash and Prizes at 888poker NJ!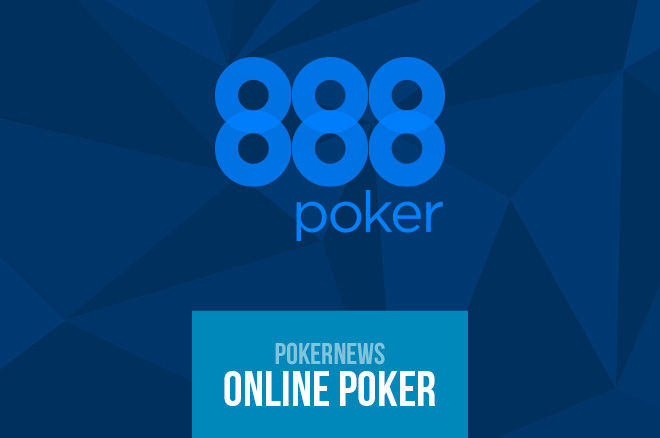 The weather is getting warming in New Jersey as Spring-time is almost officially here. To help celebrate the break-in of the new season, 888poker NJ yesterday launch a fantastic promotion aptly dubbed the Spring Fever Giveaway where you can help yourself to a share of $300,000 of cash and prizes!
Daily $1K Freerolls
There is nothing like getting cold hard cash for free, and at 888poker NJ you will have a chance each and every day between now and June 19 to win a share of $1,000 in the Daily $1K freeroll! That is 95 days of exciting action where it won't cost you a penny to grab your share of a four-digit prize pool.
Getting your hands on some tickets for these freerolls couldn't be any easier. If you don't already have an account at one of New Jersey's best regulated online poker rooms, simply create your FREE 888poker account through PokerNews to get your hands on two FREE tickets! You don't even need to make a deposit to get some free tickets, and to sweeten the pot even more, our friends at 888poker NJ are going to toss in a free $10 to check out some of the great games they have running around the clock on the house!
If you already have an account at 888poker NJ we have some good news and some bad news. The good news is that 888poker NJ will still give you two free tickets with plenty of chances to get your hands on more. The bad news isn't really that bad since you won't be able to lavish yourself with a free $10 like new players will be able to.
That being said, regardless of whether you are a new or existing customer at 888poker NJ, every day you will have a chance to earn more tickets to these freerolls by completing simple missions such as earning just one status point, entering poker tournaments with a combined buy-in value of at least $5, or wagering $10 on casino games.
Weekly $3K Freerolls
While being able to get your hands on free money is great, we did mention something about prizes as well. Each week, 888poker NJ will give your chance to get your swag on by competing in its Weekly $3,000 freeroll where you can earn some amazing prizes whose combined value is $3,000. If you go on to win the tournament, you will walk away with a Sony PlayStation.
However, even if you fall short, you are still likely to be rewarded with something cool. Second place in any of these tournaments will be able to show off their brand new GoPro Camera, while if you finish in third place you will have shipped to your door a set of Beats by Dre Headphones. In fact, the top 117 players will be awarded something, so it shouldn't be too hard to get a prize every week.
Getting your hands on tickets is almost as easy as in the Daily $1k freerolls. Regardless of whether you are a new or existing player you will automatically receive one free ticket. You can keep piling on the tickets simply by playing in three of the Daily $1K freerolls each week.
Wait, There's More! Missions Can Award You $1,000 Each Day!
We already mentioned the easy-to-complete missions as a great way to get extra tickets to the $1K Daily freeroll. However, what we didn't let you know quite yet is that these missions can instead make you rich right away!
Every time you complete a mission, 888poker NJ will randomly award you with a prize up to a $1,000 bonus! How it works is after you complete a mission, 888poker NJ will tell you what prize you won. While a good amount of the time it will be a ticket to the Daily $1K Freeroll, there are plenty of other prizes you can win as well. Even if you don't randomly win the $1,000 bonus there are many other cash and bonus amounts available for you to be awarded with.
So what are you waiting for? If you aren't already playing on 888poker NJ, Spring-time is the perfect time thanks to the Spring Fever Giveaway. Sign-up to 888poker NJ through our links today to get your hands on two tickets to the Daily $1K freeroll, one ticket to the Daily $3K freeroll, and $10 to check out their amazing games!