Positive Reactions All Around About PokerStars Launch in New Jersey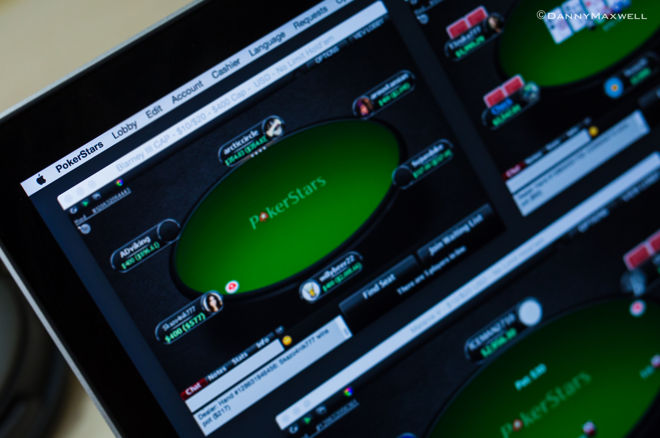 To the delight of poker players throughout New Jersey, PokerStars made its triumphant return to the United States yesterday with a soft launch of its ring-fenced online poker client.
While the soft launch was capped at 500 players, it provided an solid preview of what PokerStars will be offering to players in the Garden State. Just about everything players think of when it comes to PokerStars was available during the soft launch, including ring games with stakes up to $5/$10 across a variety of formats, Spin & Go tournaments with buy-ins ranging from $1 to $10 and potential jackpots of 1,000-times the buy-in, fast-fold Zoom Poker, and a wide variety of tournaments.
PokerStars players in New Jersey also got a preview of what tournaments, including the Sunday schedule, will be on offer. The Sunday slate of events features tournaments with many of the same names players of PokerStars have become accustomed to, including the Sunday Warm-Up, Sunday Storm, Sunday Special, Sunday High Roller, and Sunday Supersonic.
The flagship tournaments may feature many of the same names, however, the guarantees are lower due to the smaller market size in which PokerStars is operating in New Jersey. As of July 1, 2015, the United States Census Bureau estimated New Jersey's population at a little over 8.9 million. While it is true that players outside of New Jersey can visit the Garden State to play on PokerStars.nj, liquidity is still much smaller than the segregated clients running in France, Italy, and Spain, which are all running tournaments with bigger guarantees.
PokerStars.nj Schedule for Sunday Majors
| Tournament | Time (ET) | Buy-in | Guarantee |
| --- | --- | --- | --- |
| Sunday Warm-Up | 16:00 | $50 | $10,000 |
| Sunday Storm | 17:00 | $10 | $5,000 |
| Sunday Special | 18:00 | $200 | $50,000 |
| Sunday High Roller | 19:00 | $500 | $15,000 |
| Sunday Supersonic | 22:00 | $75 | $5,000 |
Reaction for the Launch
PokerStars and its parent company Amaya Gaming Inc. are understandably excited by its reentry into the United States for the first time since the U.S. Department of Justice forced PokerStars to exit the country on April 15, 2011, otherwise known as Black Friday.
Eric Hollreiser, Amaya Inc. Vice President of Corporate Communications, commented to PokerNews that, "We are really happy to be dealing real-money online poker hands in America. The early reception from players has been tremendous and their comments have been heart-warming. This is an important milestone for Amaya and for online gaming in America."
Player reaction was equally as positive.
Michael Haberman Jr, a former No. 1-ranked online tournament player in the Garden State, according to the PocketFives New Jersey Online Poker Rankings was pleased with how things look so far and is excited to see what tournaments will be on tap when the site officially launches on March 21.
"The Pokerstars soft launch seemed to go pretty well," he said. "The software was running smooth and is a nice change from what we currently have. The Spin & Gos seemed to be running quite frequently for the first day of the soft launch, and I see why people like to play them so much. I can't wait to see what they have to offer, tournament-wise, once they officially launch."
BorgataPoker.com pro and Cardrunners instructor Michael Gagliano appeared excited, too, while also mentioning that the software still needs some tweaks.
"The soft launch seemed to go pretty well overall," Gagliano said. "However, there were definitely numerous bugs. People were complaining about sound glitches and several options were not working yet. However, the overall play experience was good still."
Gagliano expanded that he focused on the software side of things during the launch, stating that, "I spent most of my time fiddling with software options rather than actually playing."
Gagiano who is very active in the New Jersey online poker scene is also excited about the impact PokerStars will have on the entire New Jersey online poker marketplace.
"I am excited to see how the NJ market is going to react," shared Gagliano. "Everyone seems pretty excited that PokerStars is here, and that's translating to other sites and just poker as a whole. Since the PokerStars announcement, I've been seeing players on BorgataPoker and WSOP that I haven't' seen in quite a while. So it seems the PokerStars return to NJ has rejuvenated everyone's interest in poker and it should be interesting to see what's to come."
New Jersey online poker industry expert Dennis Lopez was also excited, primarily that the offerings on the New Jersey client weren't vastly different than what is available to players in the rest of the world.
"I was excited to see that the software does not differ from the ROW client," shared Lopez. "The game flow is great and also getting connected was very easy."
He later added more about the software, saying, "I played the PokerStars.net play-money client in the past because when I travel from work, I can't play on NJ sites. I always had Stars installed, so I would play on there. So it was of little surprise that the software is lightyears ahead of what's being offered now in NJ."
Lopez also explained that the geo-location, which is a sticky subject among players in New Jersey, appeared to run smoother than on other sites.
"One thing I did notice was that there is no geo-location window that comes up when you log in," Lopez commented. "This leads me to believe it happens in the background."
Additionally, Lopez appeared to genuinely enjoy his experience on the first day of the soft launch commenting that, "I played from about 7 p.m. until 10:30 p.m. I was pleased to take second place in a small $1 turbo tournament, along with shipping a few Spin & Gos. In total, I played $10 no-limit ring games, maybe 10 Spin & Gos ranging from $1-$10, a pot-limit Omaha tournament, and a turbo tournament."
Lopez did comment that he tried to play a few sit-n-go tournaments, but those did not fill up, likely due to the player liquidity limited during the soft launch. This is something to monitor going forward.
Stay tuned to PokerNews.com for continued coverage of PokerStars' reentry into New Jersey, and click here to learn more about it.
Want to stay atop all the latest in the poker world? If so, make sure to get PokerNews updates on your social media outlets. Follow us on Twitter and find us on both Facebook and Google+!