Koen Everink Murder Case Rumored To Be About €80,000 Poker Debt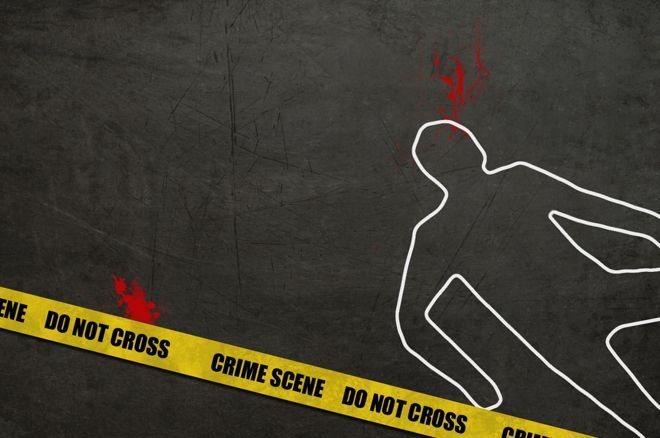 On Friday, March 4, the body of self-made millionaire Koen Everink was found in his home in Bilthoven, Netherlands. The former director of the travel agency Eliza Was Here was stabbed to death.
Twenty days later, on March 24, Mark de J., tennis coach of Dutch tennis pro Robin Haase, was arrested at Schiphol airport in connection with the homicide. At the time of the arrest, de J. was on his way back from Miami, where Haase was scheduled to play in the ATP Masters 1000. Hasse ended up not participating in the competition because of a knee injury.
Prior to the arrest, de J. spoke to the authorities and explained that he had been watching a Dutch premier league match between Feynoord and AZ at Everink's place. He reported that he had seen suspicious characters in the house's surroundings, but his claim raised suspicion with police investigators. De J. submitted his phone to a search but, was allowed to travel to the United States with Haase.
Is an €80,000 Poker Debt the Motive?
On March 26, Dutch newspaper Het Algemeen Dagblad was the first to connect De J. to online poker.
"Mark de J. had until recently been active in online poker," the newspaper wrote. "It appears he was playing for large sums of money. On an online poker forum, he offered large sums of money that he wanted to exchange to a different electronic currency. There are different types of electronic wallets, such as Skrill and Neteller, which allow for online payments. In the last year, De J. tried to exchange large sums of money, ranging from $10,000 to $30,000 per instance. Usually, he tried to swap Skrill or Neteller funds for funds on PokerStars."
Having spoken to several people close to those involved, PokerNews can confirm that De J. indeed played poker for large amounts of money and an €80,000 poker debt owed by De J. to Everink was at the centre of the conflict. Everink knew that De J. had issues with poker and other gambling games, and threatened to publicize his monetary issues if the debt was not settled.
Meanwhile, Everink reportedly kept lending money to De J.
According to our sources, De J. wasn't a skilled poker player, that he hardly understood the game at all and stood no chance of winning. He approached it as a pure game of chance, without any knowledge of strategy. De J. is also rumored to have played poker and blackjack at Crown Casino in Australia, where he and Haase were for the Australian Open. De J. did not make an appearance in one of the Aussie Millions tournaments going on at that time, but did try his luck at the cash games.
PokerNews managed to track down De J.'s online alias. For the following data, we have used an unauthorized tracking website monitoring player traffic on PokerStars. The site is known to be generally accurate, but data may differ from actual game results.
According to the tracking site, De J. played over 70,000 hands on PokerStars, in which he lost over $60,000. According to the site, De J. lost the majority in low-limit games. The statistics show that De J. played regularly, but wasn't a winning player, aligning with information from sources.
According to the reports, he lost over $14,000 in $0.25/$0.50 six-max pot-limit Omaha games, and another near $18,000 in $0.25/$0.50 full-ring pot-limit Omaha games. At those same limits, he lost another $16,000 at the Zoom tables. The highest stakes De J. played were noted as $25/$50 with a $5,000 maximum buy-in, but this only lasted for a short while. In total, he only played just 33 hands on PLO $5,000, in which he won $4,700. Other than Omaha, De J. occasionally played no-limit hold'em, with $0.50/$1 capped games being the biggest stakes he played. He only played 1,100 hands of no-limit hold'em and lost just $39, a fraction of his total poker losses.
The last time De J. played on PokerStars was Jan. 8, 2016, when he played 765 hands and lost $3,300. In total, De J. had been playing online poker for a considerable amount of time, as these gathered statistics span a period of two and a half years. De J. seems not to have validated his account with PokerStars, and was therefore continuously looking for exchanging money, rather than making a deposit. He offered money on Skrill and Neteller, and wanted to receive PokerStars credit in return. Initially, these were relatively small amounts ranging from $1,000 to $2,000, but nearing the end of November 2015 he was suddenly looking for a $30,000 transfer and other big amounts.
Want to stay atop all the latest in the poker world? If so, make sure to get PokerNews updates on your social media outlets. Follow us on Twitter and find us on both Facebook and Google+!