PokerNews Streamer Spotlight: Jeff Gross Brings You the 'PokerFlowShow'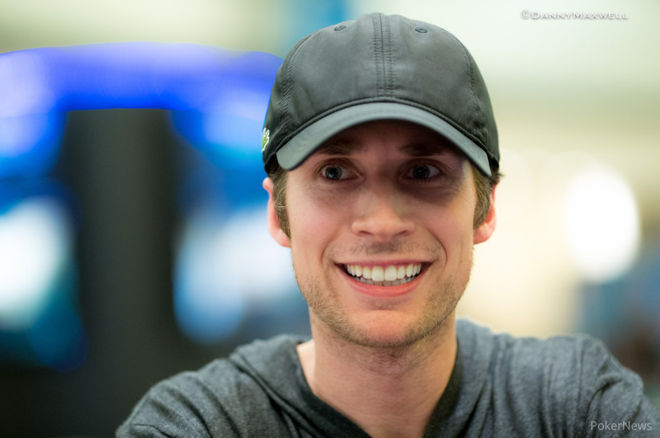 PokerNews will be hosting a number of players who will stream upcoming sessions on the PokerNews Twitch.tv channel. In this series, we'll introduce you to the players whose streams will be featured by PokerNews.
For most poker viewers and fans on Twitch, the appeal of watching a streamer play sessions comes from the opportunity to learn from that player as he or she explains complex thought processes behind the multi-layered decision-making required to succeed at the game.
Watching a man with nearly $2.5 million in live tournament cashes and hundreds of thousands more online would seem to be just such an opportunity. But for viewers of Jeff Gross' channel, it's more about the entertainment factor than it is about hardcore poker analysis. That's what he brings to the table. And on Monday, April 4, fans of Gross and of PokerNews will be able to check out Gross' stream via the PokerNews Twitch channel.
After watching some of the more established names in the burgeoning industry, Gross built his own channel, complete with graphic designs and the name "PokerFlowShow".
"I really enjoy streaming," he said. "With Twitch, I have found it fun again to play online and also a good tool to help me improve my own game."
Gross' areas of expertise include multi-table and spin-n-go tournaments, plus Zoom cash games on PokerStars, which he actively plays when he's out of the United States.
The 29-year-old Michigan native is uniquely equipped to be able to grind online at sites non-U.S.-facing sites like PokerStars, and also TonyBet.
"My fiancé is Brazilian, so I can play there, and my family lives in Michigan right near the border of Canada," he said. "So it isn't too crazy to get out and play."
Community engagement comes naturally to a man sometimes called "Professional Best Friend" for his many and varied contacts in the poker world.
"I always bring a lot of energy and passion for the game," he said. "We always have fun on the PokerFlowShow."
Gross doesn't just bring those qualities though. His viewers get tangible rewards as well. To date, he has given away such prizes as an $1,100 tournament package, hundreds of dollars in daily fantasy sports entries, gear from clothing sponsor 3Bet Poker Clothing, and PokerTracker 4 bundles. Gross hosts home games on PokerStars that get up to 1,500 players where prizes can be won.
He's working on another project that he thinks will make his stream even more interactive for viewers. Gross holds the title of director of player development at GlobalPokerLink, where viewers can buy a stake of streamers' action in auction-style bids.
"It's one thing to buy a piece of your favorite players live or online, but getting to buy a piece of them and sweat along with hole cards and analysis is as good as it gets," he said.
Along with streaming, Gross will be juggling a new responsibility in his poker career as he was recently selected in the Global Poker League draft by Philipp Gruissem, manager of the Berlin Bears.
The GPL, Twitch, and PokerStars' stateside return with PokerStars New Jersey all represent an exciting push for poker, which Gross believes are coming at the perfect time for the game, giving it "a shot of life."
When he can find the time in between his various poker projects, Gross plans to continue to improve his poker game. Like his viewers, the PBF will not be doing so alone, as he has a number of top players he can discuss the game with to speed up his learning.
Gross will be streaming on the PokerNews Twitch channel on Monday, April 4. We hope you'll stop by and check it out!
Want to stay atop all the latest in the poker world? If so, make sure to get PokerNews updates on your social media outlets. Follow us on Twitter and find us on both Facebook and Google+!