Rep. Payne Says Online Poker On Track in Pennsylvania, iGaming and Fantasy Not Issues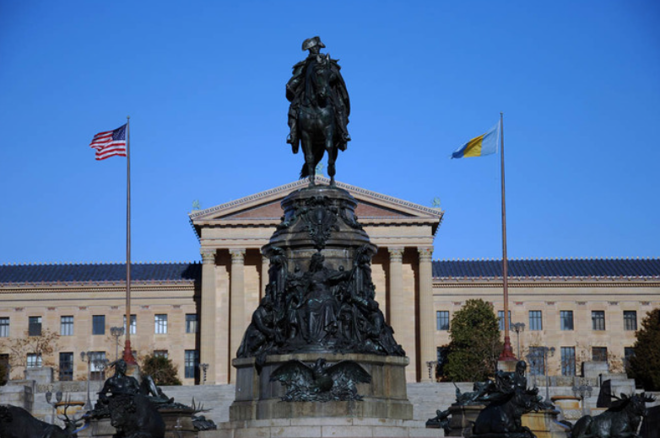 Online poker is on track for approval in Pennsylvania.
Rep. John Payne, author of internet gaming language that passed in the House, told PokerNews on Thursday that he hears it is the off-track betting parlors, and not the online gaming aspect, that is holding up passage of gambling expansion in the Senate.
"Online gaming and fantasy, I've been told by multiple sources, were not the issue," Payne said.
On Wednesday, Pennsylvania finalized its $1.3 billion revenue package to fund a $31.5 billion budget, including language that earmarked $100 million to come from gambling expansion.
However, rather than approving the gaming bill passed by the House in June to ensure the funds, the Senate said it would continue working on the parameters of the legislation when it comes back from summer recess Sept. 26.
The state could still decide to punt on gambling expansion and get that $100 million through a tax increase, or to cut $100 million from spending, but it seems unlikely.
"Welcome to Pennsylvania, where anything is possible," Payne said. "They could decide to tax candy bars or anything else, but I don't know where they would get the votes 60 days before the election. The thing that makes me optimistic is they put $100 million in the budget line and said publicly that we're going to come back and do this."
Good news is that Gov. Tom Wolf signed the revenue package mentioning the $100 million from gambling expansion, indicating that he will approve the gaming bill that comes out of the Senate in the fall.
Payne noted that the $100 million lines up with what the state expects to get in upfront licensing fees from online gaming. There are 12 casinos in Pennsylvania that will have the opportunity to apply for online gaming licenses. It's expected that at least one, the Sheldon Adelson-owned Sands Bethlehem, will not participate.
Off-track betting parlors were not part of the online gaming bill that Payne passed through his House Gaming Oversight Committee, but leadership on the House floor decided to combine online gaming with daily fantasy sports, slot machines in airports, and slot machines in off-track betting parlors, to create one large gaming expansion legislation.
Payne said his committee did not include off-track betting parlors because there was no fair way to do it. Allowing category-1 establishments this gaming expansion created uproar from category 2s and 3s, as well as the taverns/restaurants association.
The Senate could opt to eliminate or reduce the off-track betting parlor expansion in the fall. The bill would then go back to the House for concurrence, and head to the governor for a signature. It could be done relatively quickly at the end of September, but budget dealings over the past two years have shown that the Pennsylvania legislature tends to go down to the last minute or later. The issue will have to be decided before the legislature adjourns for the elections in November.
"I hope they pass the gaming bill before I retire on Nov. 30," Payne said. "But, to be honest with you, if they don't I'm still going to retire on Nov. 30."
*Image courtesy of Scott Welch/FreeImages.com.
Want to stay atop all the latest in the poker world? If so, make sure to get PokerNews updates on your social media outlets. Follow us on Twitter and find us on both Facebook and Google+!