Boyaa Poker Tour 2016 Kicks Off in October, Online Trials Started

Boyaa Interactive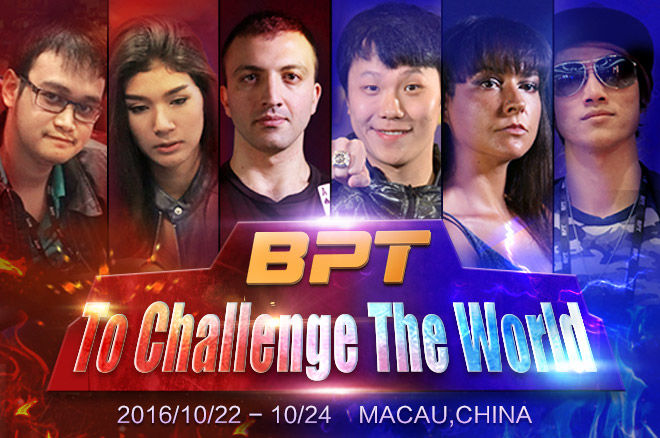 Boyaa Poker Tour (BPT) 2016 recently released its online trials. Now game players and fans of Boyaa Texas Hold'em Poker from all over the world may have chance to compete in BPT International Finals held in Macau Oct. 22-24 this year.
Carnival of Poker
The Boyaa Poker Tour 2016 will have a $4 million HKD ($515,000) guaranteed prize pool across the tour with a whopping 35 billion in virtual game currency during the BPT Macau offline finals. With its remarkable bonuses, great structure and wide variety of competitions, players will compete in an environment second to none while participating in this global carnival of poker.
Worldwide Competition
BPT 2016 has five match divisions: China Mainland, Hong Kong-Macau-Taiwan, Southeast Asia, Europe and Middle East, covering dozens of countries. Its online qualification trials will continue until Oct. 10. All players may participate in the trials online.
Online Trials – Offline Finals
To get BPT International Finals access, players should log in to Boyaa Texas Hold'em Poker game (via iOS/Android/PC) to take part in qualification trials online. The top 300 players will qualify for the BPT International Finals and compete together in Macau. BPT's online trials/offline finals format allow it to have something for all players, guaranteeing the quality of final contestants and the fairness of the competition.
World-Class Event Branding
Boyaa Poker Tour (BPT) is an international poker competition held and sponsored by Boyaa Interactive, which is a leading online card and board game developer and operator that was successfully listed on the Main Board of the Stock Exchange of Hong Kong Limited in 2013. Boyaa Interactive has generated more than 50 online games in 17 languages and has more than 600 million registered users in total. Its game products have already landed in more than 100 countries and regions.
The first BPT was successfully held last year. About 2.2 million players from all over the world have participated in qualification trails and the top 300 players competed in the Finals in Macau last September, where the main prize was $880,678 HKD ($113,555) and the international championship went to China Mainland player Mai Jie.
This year, Boyaa Interactive invites all poker lovers to take part in the second BPT, which will be held at the same place but with better prizes, organization and service.
Up until now, 74 players have won the BPT Finals invitation. For more details about BPT, please visit http://www.bpt.net/?l=en.
Sponsor generated content by Boyaa Poker Tour