WPT National Marrakech Main Event: Dunst, Boatman and Breviglieri Move On to Day 2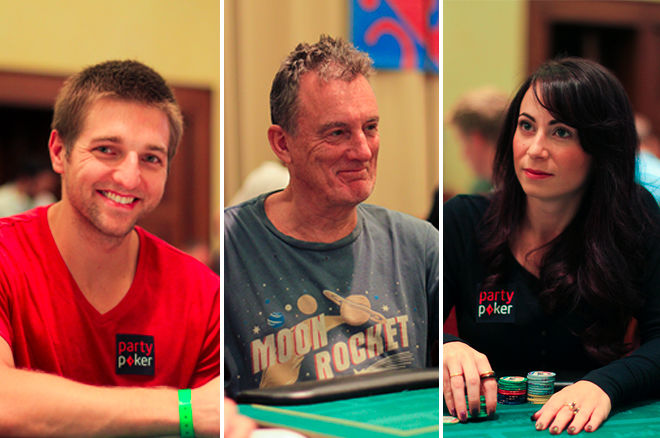 After an exciting high roller that saw Spaniard Nabil Cardoso walk away a $66,873 win, 2016 PMU.fr WPT National Marrakech continued today with the Main Event. After 11 levels of play, EPT Deauville High Roller champ Eric Sfez is in the lead, bagging 268,800 from a 30,000-starting stack.
The day started out slow with just 100 players signed up, but that soon changed as poker lovers from all over the world came to Casino Marrakech. International poker superstars like Barny Boatman, Kully Sidhu, Tony Dunst and Natalia Breviglieri made their way to the poker room, together with a whole slate of famous French players. The likes of Erwann Pecheux, Paul François Tedeschi, Eric Sfez and Antoine Saout all bought in for MAD 13,200 ($1,350).
Players had the option to reenter once within the first eight levels and a total of 74 players made use of that option. The total amount of entries came to 396, slightly less than last year's edition. That makes for a first-place prize of MAD 950,000 ($97,586), with a total of 45 players making it into the money. The min-cash will be worth MAD 24,000 ($2,465). This event, with just a single starting day, will reach the money tomorrow on Day 2.
Tony Dunst is one of the players returning for the battle that is Day 2. He quietly grinded his stack up to 124,700 without the need to reenter. He started out next to partypoker pro Natalia Breviglieri. She did buy in twice, as she was eliminated early on with king-ten suited against pocket sevens. She did much better on her second bullet, bagging 143,400.
Barny Boatman was also in need of a second buy in after he slow played aces in the hopes of a squeeze-happy player triggering more pre-flop action. That plan did not work out, and when he shoved for pot on a draw-heavy flop, he was called by two players, both with sets. Boatman bought back in and did much better until the last level of the night. He flopped the nut flush and bet all three streets. One of his opponents had flopped two pair and turned that hand into a full house on the river. Bad luck for Boatman who's forced to come back on Day 2 with 12,500 in chips (eight big blinds).
The 30,000-starting stack wasn't close to enough for a whole lot of players. Several went broke within the first level of play and the steady flow of bust outs wasn't halted at any point during the day. A total of 126 survived the day, returning tomorrow with the first level being 800/1,600 with a 200 ante.
The tournament commences Saturday at noon and the plan is to play down to a final table. That means another long day awaits for those who'll make it till the end. For all others, the lavish player party at Theatro Marrakech should offer comfort.