Here's Why Everyone Is Playing at Energy Casino This Month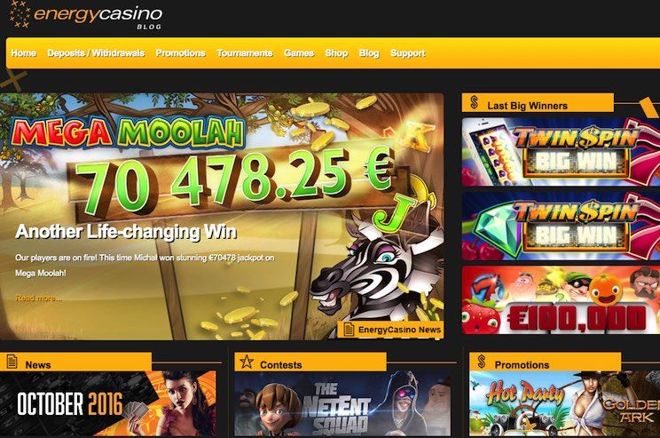 Those of you who follow the online gambling industry know that EnergyCasino is one of the most popular gambling sites of 2016.
The Malta-based casino room controlled by the Probe Investments Limited is one of the biggest names in gambling right now. Over the past few months, they have been able to grow their player-base to unbelievable heights, and what I see on their platform suggests their growth is far from being over.
According to Alexa, the Amazon-owned internet monitoring authority, EnergyCasino.com ranks 152,601 in their global rankings, making it one of the most popular gambling hubs in the world.
How is this possible? Why so many people choose to play at EnergyCasino? What makes players come back to this site every time they want to play?
To understand what lies behind the recent success of this casino site, I decided to dissect their offer and find out what exactly players love about it. However, in case you are not at all familiar with the platform, I invite you to have a look at the in-depth EnergyCasino review published by our sister site CasinoSmash.com
There's a No Deposit Bonus
There used to be a time when no deposit bonuses were common in poker, too. You'd open an account at a new poker room and - abracadabra - some free money would pop up on your account. I miss all that.
Bonus hunters abused of those promotions, but other players like me would have never tried some rooms - DuckPoker, anyone? - if they didn't offer me free money to do so.
EnergyCasino does exactly that. As soon as you sign up for a free account, you get 15 free spins to try their flagship game, the stunning Guns n'Roses online slot launched by Netent earlier this year.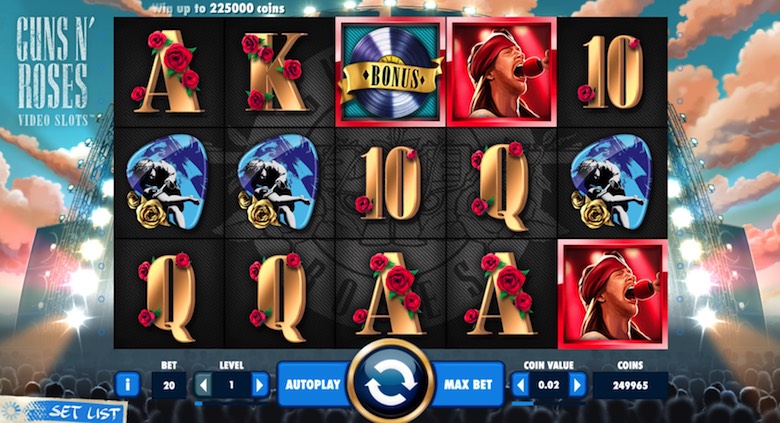 15 free spins might not sound a lot, but there have been quite a few players who used them to win a significant cash prize. If you consider that this opportunity comes at no cost, it's pretty obvious why you shouldn't miss it.
There's a catch, though. This offer is not available to the general public as it's an exclusive that only a few websites. If you want to be sure you'll get the free spins with no deposit required, you need to follow these steps:
Fill out the form
Confirm your email
From a marketing standpoint, it's a brilliant move because this is not just a no deposit bonus - it's free money to play (probably) the best game on the whole platform. Brilliant.
They Took Slots Tournaments To a Different Level
Those who follow what I write on CasinoSmash know what I think about slots tournaments. I am not a big spender when it comes to slots, so I love this form of gambling so much that I even wrote an article on How to Play Your First Slots Tournament.
EnergyCasino is the best site for slots tournaments. This might change in the future - I know that a bunch of their competitors is about to invest a lot in this field -, but right now Energy Casino is the unrivaled leader in the world of online slots tournament.
Every week, their Weekend Energy Challenge gives away cash prizes for €1,000 and 3,770 free spins. And that's just one of the many competition they run.
My advice? Once you have used your free spins - click on the 'Tournaments' tab on the site's main menu to discover what competitions are open for registration. They have tournaments every day of the week - and some of them give you access to amazing games and prizes.
More Than 300 Top-Quality Games
The no deposit bonus is a hook; it's a cheap way to bring people in but it is not a guarantee that people will stay loyal to the brand.
15 free spins are not much. How does EnergyCasino make sure people stay on the platform once the free games are over? The answer is the games.
This casino room features all the best titles from NetEnt, Microgaming, Wazdan and Novomatic for a total of more than 300 different titles - and I am just talking about their slots!
Log into your account and you can choose from new niche games like Dia de Los Muertos, Book of Magic, and Mini Panini, or all-time classics like Starburst, South Park and the Book of Ra.
Check out the 10 best slots games available at EnergyCasino right now
They have traditional casino games, too. The site's 'Table & Poker' section features everything you expect to find in a top-tier casino room. From Texas Hold'em to Baccarat, from Turbo Poker to an endless number of blackjack and roulette variants - they have everything, including a stunning live casino with games starting from as little as €1.
The Jackpots Are Huge
Gamblers want to win big. While some shiny and fun games might be perfect for the casual player, what the real gambler cares about are the prizes to be won.
Here too, EnergyCasino is playing its cards right. The calculator at hand, at the time of writing this article I can see this casino offering nearly $23m in progressive jackpots.
I had to take a screenshot.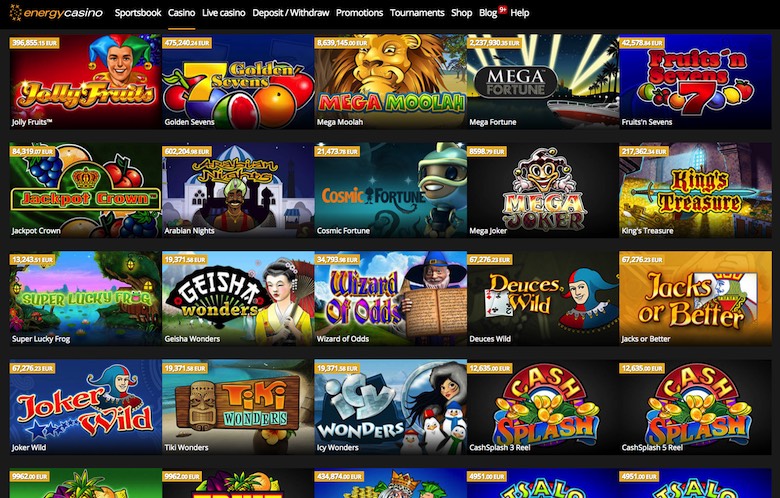 What's even better, is that people seem to win those jackpots. On August 19, for example, a player from the Netherlands named Michal turned a €1 game into a €70,478 cash prize.
Would You Like to Try Your Luck?
EnergyCasino is currently available for free to all PokerNews readers. Sign up for a free account through this article, and you will receive 15 FREE SPINS, with no deposit required.
Once the spins appear in your account, use them to win cash prizes or more spins at some of the mind-blowing jackpot games available on the site. Click here to begin.
Finding a trustworthy room to play online poker can be a monumental burden. That's all the more true if you're just looking for a place to play poker for free. We've listed five of the best play-money poker sites to enjoy and help hone your skills.