Nagacorp On Schedule to Open Russia's Far East Second Casino in 2018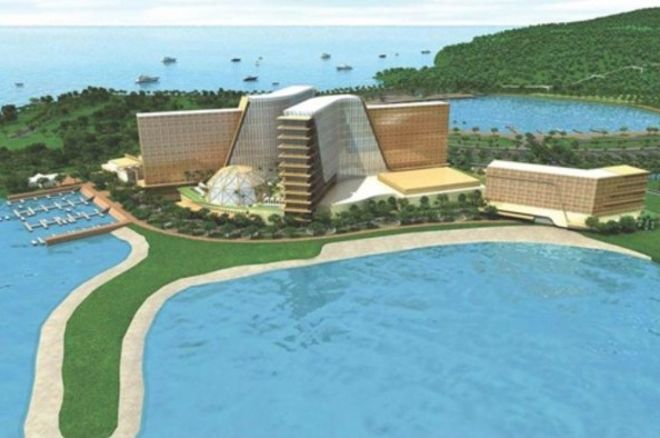 In November 2015, the Tigre de Cristal casino opened its doors in the Primorye Integrated Entertainment Zone, the gambling zone in Russia's Far East. The casino, which became one of the first to be opened since the government banned gambling facilities across most of the country six years ago, is currently the largest in the country with 500 slot machines and 50 gambling tables.
While casinos are prohibited in most of Russia, in addition to Primorye, the country established three other gambling zones by which casinos can obtain licenses to operate including Altai Territory in West Siberia, the Krasnodar Territory in Southern Russia and Kaliningrad.
In May 2015, Nagacorp Ltd. had a ground breaking ceremony for a second casino.
"We had the ground breaking ceremony at the end of May and will be moving forward with construction of [the] first phase. Budget for first phase will be in range of $150 million to $200 million," the Company's Chairman Tim McNally stated last year to GGRAsia.
The casino was first announced in autumn of 2013 when Nagacorp released that it had reached an agreement to build an integrated casino resort that would feature 100 gaming tables, 500 slot machines, a large theater with a capacity of 2,000 people, spas and entertainment facilities. This would make it the largest in Russia, assuming there is no expansion of Tigre de Cristal before the casino opens its doors.
In March 2015, Nagacorp announced in its 2014 annual report filed with the Hong Kong Stock Exchange that the casino would be ready for operation in 2018. McNally shared with GGRAsia that the casino is on schedule to be opened on time despite it taking a bit of time for the company to obtain the necessary permits.
"It took us some time just to work through the standard local building requirements in Primorsky province. We now have all the permits that are required and we are actually in the building phase. Right now we are pretty much on schedule," McNally stated.
"Russia is still going forward on schedule and we anticipate it would open in the summer of 2018," McNally said.
*Lead image courtesy of GGRAsia.
Finding a trustworthy room to play online poker can be a monumental burden. That's all the more true if you're just looking for a place to play poker for free. We've listed five of the best play-money poker sites to enjoy and help hone your skills.