Online Casino Revenue Continues to Boom in New Jersey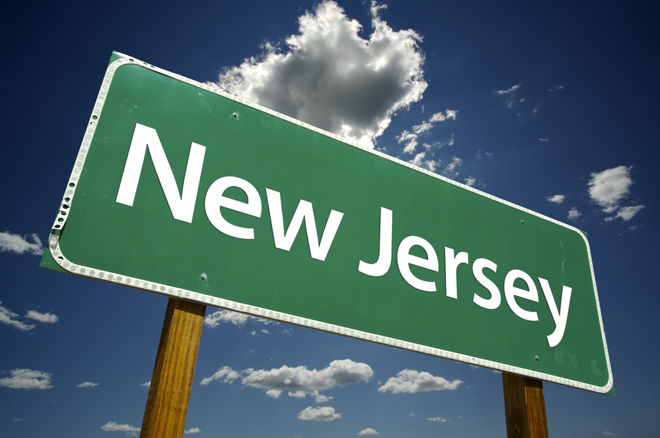 Atlantic City casinos experienced a decline in revenue in September for a second straight month despite New Jersey regulated online gaming operators once again generating more revenue when compared to the same period a year ago.
According to the September 2016 Gaming Revenue Results financial report released by the New Jersey Division of Gaming Enforcement, total revenues declined by 1.5 percent from $230.1 million in September 2015 to $226.1 million this past month.
However, this does not tell the entire story. It appears land-based casinos as a whole actually performed better this year than last year. The Trump Taj Mahal recently closed its doors and accounts for most of the decline with $16.7 million in September 2015, more than double the $8.1 million in September 2016.
When factoring in the now-closed casino, revenues from September 2015 to September 2016 increased by 2.4 percent.
Also, thanks to a strong performance earlier in 2016, year-to-date revenues increased by 1.6 percent from $1.963 million in the first nine months of 2015 to $1.994 billion in the first nine months of this year. Once again, the picture looks even rosier when removing the Taj Mahal, with year-over-year revenue increasing by 2.8 percent.
Land-Based Casinos Show Growth Despite Decline
The reason for the overall revenue decline in September is due to less revenue being generated from land-based casino operations. Last month, land-based casinos generated $210.4 million in revenue, representing a decrease of 3.5 percent when compared to the $218.1 million generated in the same period a year ago.
Similar to overall revenues, if the Trump Taj Mahal is taken out of the equation, revenue generated by all remaining land-based casinos that are currently servicing customers actually increased by 0.4 percent from $201.4 million in September 2015 to $202.2 million this past month.
Online Casinos Boom
Regulated online casino revenue has grown every month since it was introduced to the Garden State when compared to the same month a period ago. This past month was no different with online casino revenue growing 35 percent from $12 million in September 2015 to $16.2 million last month.
Additionally, online casino revenue grew by one percent month-over-month when compared to the $16.1 million reported in August 2016. This was despite there being one day less in September than August. On a per-day average, month-over-month revenue actually increased by a healthy 4.3 percent.
Borgata was unseeded as the market leader in September with Golden Nugget taking over. This was due to Borgata's September revenue remaining flat when compared to last year with just a 0.1 percent growth rate. Golden Nugget increased by 51.1 percent in the same period. Also on Borgata's tail is Caesars Interactive (+21.9 percent), Resorts Digital (+208.3 percent) and Tropicana (+15.8 percent), all performing much stronger when compared to a year ago.
Breakdown of August 2016 Online Gaming
| License Holder | August 2016 | August 2015 | Percent Increase |
| --- | --- | --- | --- |
| Borgata | $3,387,237 | $3,383,174 | 0.1% |
| Caesars Interactive NJ | $3,238,445 | $2,655,925 | 21.9% |
| Golden Nugget | $3,659,348 | $2,421,261 | 51.1% |
| Resorts Digital | $2,911,041 | $944,299 | 208.3% |
| Tropicana | $3,035,828 | $2,621,020 | 15.8% |
| Total | $16,231,899 | $12,025,679 | 35.0% |
Taxes contributed to the state remained relatively flat when compared to last year with $17.7 million in total gaming taxes last month and $17.6 million in September 2015. However, this does represent a big decline from the $19.2 million in taxes contributed in August 2016.
Similarly, the $3 million in reinvestment obligations contributed last month to the Casino Reinvestment Development Authority remained flat with the same amount reported in September 2015. This was a big drop from the $3.3 million contributed in August 2016.
*Data contributed by http://www.nj.gov and lead image courtesy of watchdog.org.
Everybody needs an account at one of these online poker rooms! They're the biggest, the best, and we get you the best poker bonuses. Check out our online poker section for details on all the online poker rooms around.