READ: Justin Bieber Plays Poker in London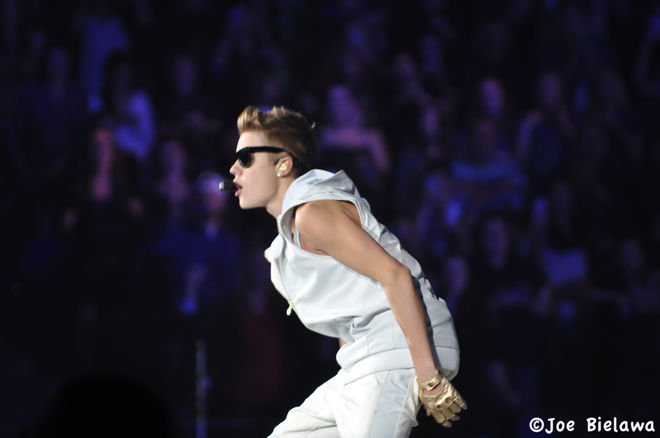 22-year-old Canadian singer-songwriter Justin Bieber took some time out of his busy touring schedule to play poker with friends at the Empire Casino in London's Leicester Square Oct. 17, reported the Daily Mail.
The Texas hold'em game averaged a £200 buy-in. Bieber was spotted at the casino around 1 a.m.
Bieber is currently renting a 15-bedroom mansion in London for £108,333 a month, though he has his home base in Los Angeles. He will stay there while he plays his UK Purpose Tour. Already, he's sold out shows in the O2 Arena for this coming weekend and played at Birmingham's Barclaycard Arena Monday, according to the Daily Mail.
Read the full story from the Daily Mail UK here.
Lead image courtesy of Flickr/Joe Bielawa