Sick of Watching Other People Win Big While You Break Even? Click Here to Change That
Nick Wealthall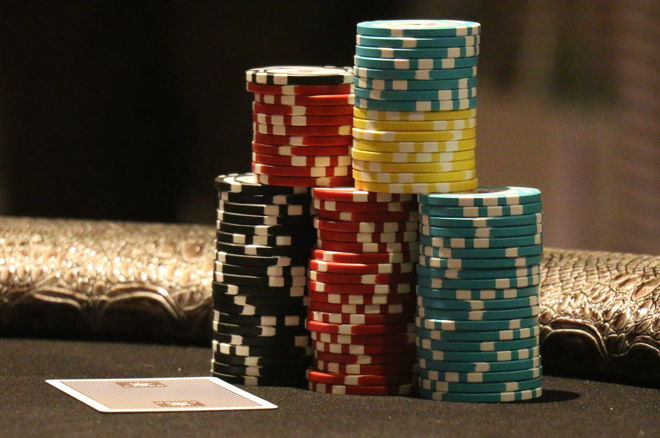 The World Series of Poker Main Event final table is as exciting as it gets… players on the biggest stage fighting it out for a wheelbarrow full of cash!!!
We all love it, but let's be real though… does it give you mixed feelings about your poker?
Do you struggle to build big stacks regularly and hit big wins?
Do you feel like you haven't fulfilled your poker potential and you're not sure why?
If so, we'd place a big bet that you're making one big mistake which is holding you back.
This mistake will mean you struggle to build big stacks and often suffer the "one step forward… one step back" phenomenon, which is DULL!
The problem is you're focusing too much on your hands and nowhere near enough on your opponents and how to exploit each and every one of them!
This is making you a predictable player who needs to get the cards in order to win and who'll need everything to go right to build a big stack and crush a tournament or cash game.
This mistake is causing you to miss a ton of opportunities to make chips and is making you give up too easily on pots that could be yours.
The good news is you CAN solve this problem!
The first step is to shift to a more attacking, "front foot" mindset where you're capable of any play if the situation demands it.
From now on, spend your time at the table thinking less about your hands and your situation and more about your opponents — how they view the game and how you can get your hands on their stack!
Here's a great tip to use next time you play…
For every opponent you face, ask yourself these two killer questions:
What is my edge over this player?
What is my game plan for turning that edge into chips?
These questions will get your focus onto finding opportunities to make chips you would otherwise miss.
Of course that's just Step 1…
The next thing you need to know is how to find your edge and which plays to employ to use that edge to make chips.
It's tough to learn that stuff on your own… but don't worry — we've got your back.
We're running a free advanced training call to take you through step-by-step to show you how to put this into place and make a big change in YOUR game.
This webinar is designed to teach you how to figure out your opponents and then have the weapons to put in place to take advantage of their weaknesses.
This will turn you from knowing you can do better in poker but not being sure where you're going wrong to sitting down with confidence with a plan to get consistent results.
It's your first step to becoming a poker boss!
The webinar is hosted by Nick Wealthall, one of our favourite coaches at PokerNews, who BLUFF magazine called "one of the most popular coaches in the world."
On the webinar, Nick lays everything out in a really clear step-by-step way so you can get change into your game FAST.
Highly recommended.
The webinar is happening in a few days' time, so don't miss out. Registering is easy, just click below then enter your details:
Yes please, I'd like a big change in my game.
This webinar is packed full of value for you. Here are just some of the things you'll learn:
The Big mistake you've been making that's holding you back and how to change it fast
The 3 Keys to finding your edge over any opponent quickly
The Pros' number 1 secret they use every time they play that you're missing out on
2 cut and paste game plans for beating fishy calling stations and predictable, weak players
A route map for your poker future so you don't have to guess what works but can follow a step-by-step system to get consistent results
Phew! That's a ton of stuff... You're going to love it.
Remember this is a one time thing — we don't know when Nick will run another one and there won't be a recording, so you need to jump all over this!
To sign up for this free advanced training call, click the link below, then enter your details:
**advertorial**
Everybody needs an account at one of these online poker rooms! They're the biggest, the best, and we get you the best poker bonuses. Check out our online poker section for details on all the online poker rooms around.