Terror Suspect Played Poker Pre-attack on London Tube Station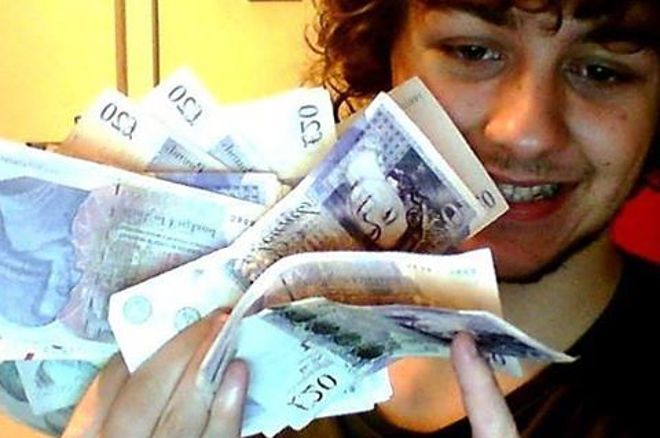 Damon Smith, a 19 year old suspected of planting a bomb in a London tube station Oct. 20, was playing poker the day before the attack, reported The Sun.
Smith won £500 in an online poker tournament, with a neighbor telling The Sun he stayed up until 4 a.m. playing poker on his computer.
Smith had just moved to London with his mother and is being held by the police over a "viable device" at the North Greenwich station on the Jubilee Line train he allegedly left there on Thursday.
The police removed the device, which was linked to a suspicious item found by Met Police officers in Newton Abbot, Devon, and a controlled explosion was carried out by the British Transport Police, reported Sky News. Smith had moved from Devon to London over the summer for school.
Another suspect device was found behind a garage and was not viable, according to The Telegraph.
Smith was arrested on suspicion of the commission, preparation and instigation of terrorism acts, and tasered by police outside London Metropolitan University. His friends told Sky News that Smith was fascinated by the Islamic State and had shown them videos of the Islamic State's various acts.
His friends also said he had bought BB guns and air rifles off the internet and had been questioned in the past by counterterrorism police. These same friends said he traveled to tournaments and won money.
All of the teens posts were related to poker and his winnings, the latest of which shows a picture of Grovesnor Casinos chips.
One of the neighbors said he was a real poker fan and joined clubs, but didn't speak much. Another called him gentle-natured.
"He is really smart, really smart," a neighbor told The Telegraph. "I know he played poker and stuff; he's really good at it."
Sky News reported that the police have an extended warrant that goes through Oct. 28 so that they can question Smith. The police are not looking for any other suspects at this stage in their investigation.
Lead image courtesy of Instagram (from Damon Smith's account)
Finding a trustworthy room to play online poker can be a monumental burden. That's all the more true if you're just looking for a place to play poker for free. We've listed five of the best play-money poker sites to enjoy and help hone your skills.