The Sunday Briefing: Ole Schemion Wins the PokerStars Super-Sized Sunday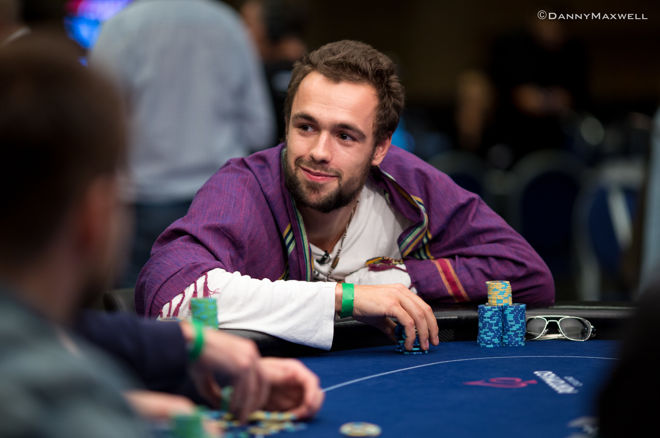 Ole Schemion may be better known for his live poker tournament prowess, as you would be had you won almost $11.5 million in the live arena, but the talented German still plays online poker tournaments and proved on Sunday that he still has what it takes to win tournaments at the virtual felt.
Playing as "wizowizo" at PokerStars, Schemion topped a field of 638 in the $700 Super-Sized Sunday, winning $36,823.89 in prize money and almost $14,000 more from bounty payments. It is fair to say that Schemion is one of the best poker tournament players of his generation.
Although impressive, the prize money won by Schemion was not the largest sum won at PokerStars this weekend. That honor goes to Romania's "Dannyz0r" who came out on top of the Sunday Million, turning his $215 into a most impressive $143,420.37. A regular in low-to-mid stakes tournaments, "Dannyz0r" looks to have taken a shot at online poker's biggest weekly tournament and with amazing results.
Some of the more notable results from PokerStars tournaments on Nov. 27 included:
Roman "Roma-Tilt" Korenev – winner of the Big $162 for $4,399.83
"RocketMaro12" – winner of the $109 Sunday Kickoff for $20,390.85
"B_GDiana" – winner of the Hot $162 for $6,020.42
"v0vapr0" 0 winner of the $215 Bounty Builder for $14,749.97
Toby "sadface11" Joyce – winner of the $215 Sunday Warm-Up for $51,000
"neeno1990" – winner of the $215 Weekender for $8,370.28
"psek1" – winner of the Big $109 for $22,552.64
Dan "NukeTheFish!" Wilson – winner of the Hot $162 for $15,202.85
"Rebel FishAK" – winner of the $109 Bounty Builder for $15,224.97
Ami "UhhMee" Barer – winner of the $109 Bubble Rush for $9,329.92
"Da McChicken" – winner of the Hot $109 for $18,130.17
"eijseijs" – winner of the $1,050 Sunday Grand NLHE for $55,408.39
Cesar "Ce$ar$pa" Garcia – winner of the $1,050 Sunday Grand PLO for $34,050.65
"Jace1d" – winner of the Big $215 for $24,568.03
"idea91" – winner of the $109 Sunday Cooldown for $20,250
"Dr. H4rdster" – winner of the $215 Sunday Supersonic for $35,238.01
"anteen" – winner of the Hot $215 for $18,296.04
"SourStars" – winner of the $109 Sunday Wrap-Up for $6,346.45
Over at partypoker, "HuanTaime" took down the $100,000 Gtd Super High Roller, turning $2,600 into $48,750 in the process, which was the largest prize at partypoker this weekend. The other high roller at partypoker was a $150,000 guaranteed, costing $530 to enter. This was won by "Aspartam1967" who banked $36,075 for being the last player standing.
In the $150,000 Gtd Main Event, Nicolas "Legadzo" Cardyn and "Ender-112" chopped the prize pool when heads up and walked away with scores of $21,285.85 and $20,714.16, while "spowi007" secured the $44,572.32 first-place prize of the $250,000 Gtd Title Fight tournament.
Lastly, for partypoker results at least, a shout out to "Rensu" who finished in first place in the $50,000 Gtd Weigh-In, an impressive finish worth $11,212.17.
Over to 888poker now where the Czech Republic's "svenskeren14" won the $120,000 Whale for a cool $31,543.10. However, that prize was dwarfed by the $95,333.55 won by "josef_shvejk" who took down the $500,000 5th Anniversary Mega Deep after a three-handed chop involving runner-up Egor "Omfg72oAgain" Boriskin ($61,225.38) and "comant76" in third place ($66,058.57).
Another 888poker tournament ending in a three-way chop was the $40,000 Turbo Mega Deep. The united Kingdom's "ckb4714" won the event for $7,937.63 with Finland's "landerinho" collecting $7,463.60. "kimberslice" finished third and banked $6,495.27.
Germany's "IvanoBalic2" triumphed in the $50,000 Sunday Crocodile for a $13,224 addition to his bankroll, with Kurt "gingerspew" Fitzgerald adding $16,865.11 to their lifetime winnings by becoming the champion of the $80,000 Sunday Challenge.
Everybody needs an account at one of these online poker rooms! They're the biggest, the best, and we get you the best poker bonuses. Check out our online poker section for details on all the online poker rooms around.