Sunday Briefing: pejacpoker Takes Down the Sunday Million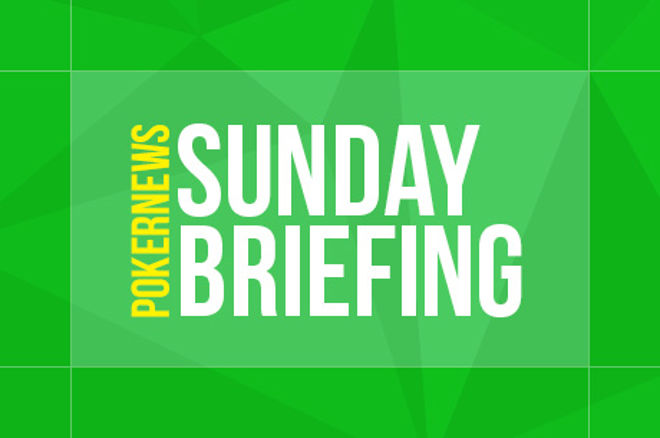 The Sunday Million returned to its standard guise this week after several weeks of World Championship Of Poker special editions, attracting 5,137 entries who created a $1,027,400 prize pool.
Although the Sunday Million took almost 12.5 hours from start to finish, the heads-up battle between Israel's "pejacpoker" and Australia's "big_frae" was over in eight minutes, with the former coming out on top to claim the $146,146.72 first-place prize, resigning the Australian opponent to a still welcomed $102,558.56 consolation prize.
Another of PokerStars' big Sunday tournaments is the Sunday Grand, which ended in a three-way chop this weekend. "ragAAAila19" came out on top and walked away with exactly $50,000 with "omgsammjesus" finishing second for $39,770.35 and Andrew "RunThisTable" Lichtenberger falling in third place for $41,786.04.
Some of the other big Sunday results at PokerStars include:
Jonathan "MONSTER_DONG" Karamalikis - First place in the $109 Sunday Kickoff for $19,881.07
Cesar "Ce$ar$spa" Garcia – First place in the Hot $162 for $7,541.94
"Leqenden" – First place in the $215 Bounty Builder for $14,934.04
"Eat_U_Up_ha" – First place in the $215 Sunday Warm-Up for $56,297.67
Adrian "Amadi_017" Mateos – First place in The Weekender for $11,438.21
"kurcuga666" – First place in the Big $109 for $26,825.60
"beginner27" – First place in the Hot $162 for $15,229.10
Emil "Emilohlsson" Ohlsson – First place in the Super-Sized Sunday for $35,087.05
"Hubertus91" – First place in the $109 Bounty Builder for $15,402.87
"bigegypt" – First place in the $109 Bubble Rush for $11,280.75
"ILMSSABR" – First place in the Hot $109 for $18,493.41
"aufzuckerter" – First place in the Sunday Grand PLO for $45,215.50
Chen-An "Chen-An Lin" Lin – First place in the Big $215 for $23,104.01
"DGr33nman" – First place in the $109 Sunday Cooldown for $21,332.94
"Erebgil_bg" – First place in the $215 Sunday Supersonic for $35,032.26
Cesar "Ce$ar$pa" Garcia – First place in the Hot $215 for $17,942.14
"Crazyhug" – First place in the $109 Sunday Wrap-Up for $9,800.35
The Super XL Series may be done and dusted over at 888poker, but there were still some large cashes enjoyed by those fortunate and skillful enough to navigate their way to the site's big Sunday tournaments.
One such player was Australia's Stevan "poker_mom74" Chew who emerged victorious in the $80,000 Whale for $30,156.59, the same tournament in which 888poker ambassador Dominik "888Dominik" Nitsche finished fifth in for $8,552.97.
This week's $100,000 Mega Deep's $25,200 first-place prize is now in the 888poker account of "Me_Chupas" while Switzerland's "CountSmegma" collected $12,262.41 for a victory in the $40,000 Sunday Crocodile.
Lastly for 888poker, a mention to the United Kingdom's "WhyFloatMe" who took down the $60,000 Sunday Challenge for $15,676.12.
Over at partypoker, there was an $11,653.31 bankroll addition for "RickyBobby1L" after winning the $50,000 Gtd Weigh-In, while the $150,000 Gtd Main Event finished with the final four players chopping up the prize pool. "COMEBACKKID88" took the largest share: $21,967.93.
In the $2,600 Super High Roller, "bestnlguy" walked away with bragging rights and $46,553.79 in cash. The final high roller of the night, a $530 buy-in with a $200,000 guarantee, awarded its $39,000 first-place prize to Javier "javigoza" Gomez.
Finding a trustworthy room to play online poker can be a monumental burden. That's all the more true if you're just looking for a place to play poker for free. We've listed five of the best play-money poker sites to enjoy and help hone your skills.